Say Sayonara to Cellulite
Published: Monday, May 7th 2012
in Beauty
by
---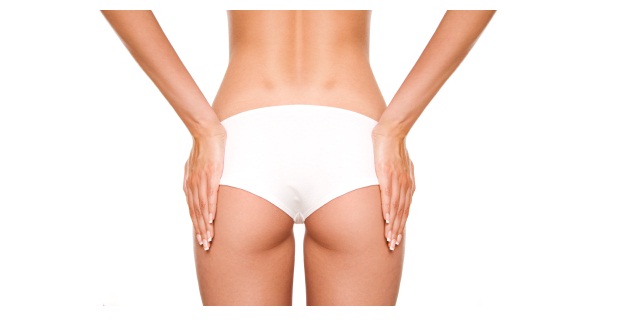 Dimples are cute ─ when they are on your face. However most of us, petite and plus-size alike, are plagued with these tiny dents in various other places that are not so adorable.
With bathing-suit season just around the corner, make a pact to say "see ya next NEVER" to cellulite. From at-home creams to futuristic handheld devices and in-spa treatments, it's time to say sayonara to cellulite, for good.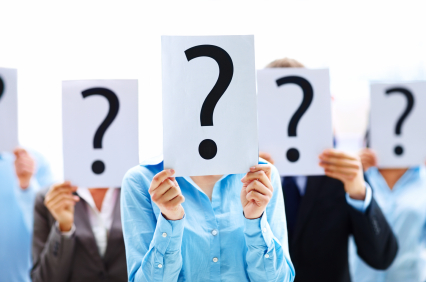 What is Cellulite?
According to the Mayo Clinic, cellulite "refers to the appearance of dimpled skin on the thighs, hips, buttocks and abdomen of most woman and some men, too." It is the result of uneven fat deposits under the skin's surface, and while it's not a serious medical condition, it can be the cause of some serious insecurity and embarrassment, especially during warmer weather when the layers come off. Keep reading for creams, gels, devices and treatments that can diminish the dimples.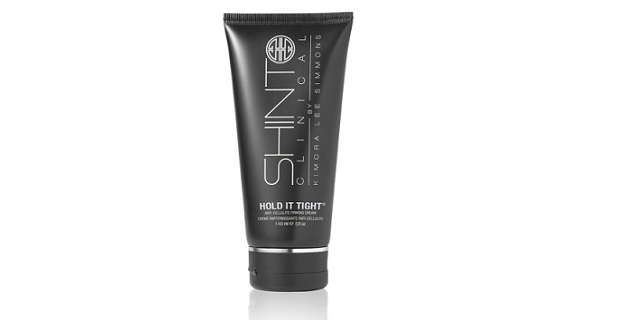 Fix It at-Home – Hold it Tight by Shinto Clinical
Using her Asian grandmother's secret regimen for luminous skin, Kimora Lee Simmons, model, fashion designer and entrepreneur, has partnered with a leading Swiss chemist to formulate Shinto Clinical, a clinically proven line of skincare. Hold it Tight is the brand's answer to cellulite. The cream decreases appearance of cellulite up to 90 percent in eight weeks. Morning and night, after a shower or bath, apply a small amount of this amazing cream to problem areas, and in eight weeks slip on your itty bitty bikini with a smile! Do not use if pregnant! Hold it Tight – $65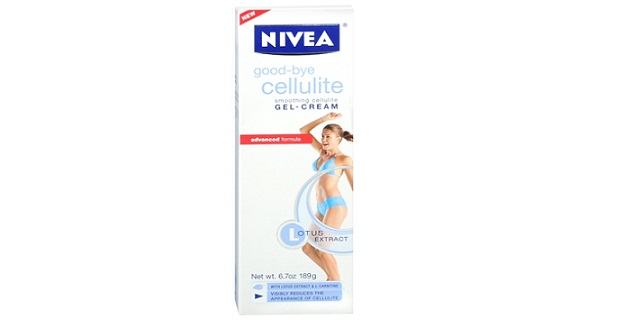 Fix It at-Home for Less – Good-Bye Cellulite Smoothing Gel-Cream Advanced Formula by Nivea
Nivea research developed an advanced formula that combines two known natural, cellulite-blasting ingredients ─ lotus extract and L-Carnitine ─ and packs a big punch when it comes to fighting the bumps. When applied regularly to the thighs, tush and tummy, the gel-like cream will visibly smooth and tone the skin. After two weeks you will start to see results, and in four weeks the signs of cellulite will be noticeably reduced. Side note: This gel-cream was my go-to before my last vacation! Good-Bye Cellulite – $13.99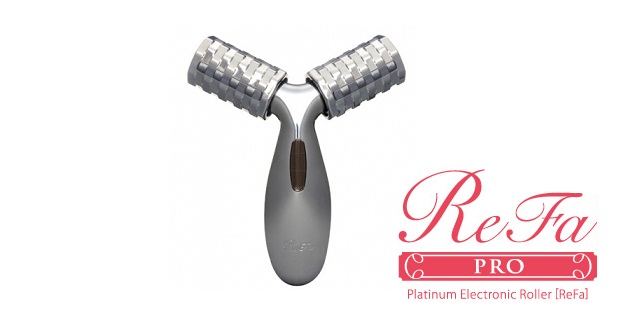 Fix It On-the-Go: ReFa PRO Platinum Electronic Roller
It's no wonder this hand-held futuristic gadget comes to us all the way from Japan! More than 1.2 million Japanese consumers love this solar-powered micro-current technology that tightens the skin on the go. The ReFa PRO incorporates a three-dimensional, V-configured kinetic design, which easily glides over problem areas, arms, stomach, thighs, even the neck. To use, grip the handle and gently roll the device along a curved stretch of your body, up and down. After a few weeks of repeated use, I noticed a significant tightening of my thighs (hello, problem area!) ReFa PRO – $320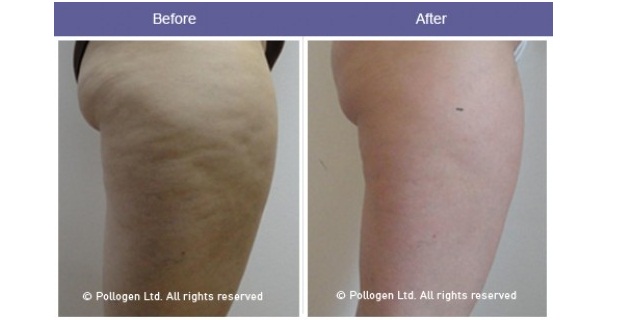 Fix It at the (Med)Spa: The Apollo System by Pollogen
The Apollo System is a non-invasive, pain-free treatment for body contouring, cellulite reduction and skin tightening. The TriPollar radio frequency technology heats the skin to stimulate collagen growth and firming. The treatment can tighten arms, abs, thighs, buttocks and flanks using a wand-life hand piece with three electrodes that act as massages on the skin for 30 minutes. Dermatologist Amy Forman Taub, MD, whose practice is one of the first to offer the treatment, says, "My patients are looking for ways to decrease the look of their cellulite and shape the areas that are difficult to change through diet and exercise alone, like thighs and love handles. Due to the form of radio frequency Apollo offers, we can heat skin more in a shorter period of time and see even better results." In addition to The Apollo System, many SpaFinder med spas offer other proven skin-tightening treatments in your area.