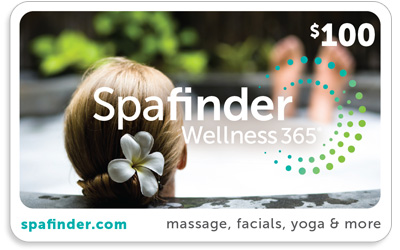 ONE
GIFT CARD,
ENDLESS
OPTIONS
‌•  Spafinder Gift Cards can be used towards massage, facials, spa days, mani-pedis & more.
‌•  Thousands of spa and wellness locations accept our Gift Cards.
‌•  Spafinder Gift Cards never expire!
How To Get Priyanka's Amazing Mane

Revitalize sun damaged hair by infusing it with nutrients and minerals. Hair salons now offer Botox for the hair and Organic Keratin treatments.

Meghan Markle's Sun-Kissed Look

A well applied spray tan makes for a great healthy glow during the winter. Nowadays, it is easy to find a specialist that can provide your desired color.

Flawless Skin a la Miranda Kerr

The summer has ended and you might have a few sun spots. Laser treatments are the most effective options to treat hyperpigmentation.
Cindy Crawford's Stunning Eyebrows

Microblading is a semi-permanent treatment and lasts 1-3 years depending on your skin tone. It involves using a hand tool with tiny needles and pigment.

J Lo's Never-Ending Locks

Hair extensions can be applied with tape and/or clips. Tapes are adjusted every few months and reduce the tangling that often occurs with clips.