Barbie, the Ultimate Girl Boss, Girlfriend, and Glamour Icon
Published: Thursday, July 13th 2023
---
Barbie has tackled it all — she's had over 200 careers from fashion designer to United States President and everything in-between — and she's done them all in heels. (Probably because her foot is molded that way). But on July 21st, she's doing something she's never done before, she's hitting the big screen! The Barbie movie has been highly anticipated by fans and the trailer does not disappoint.

In true Barbie fashion, the movie production caused a shortage on the color pink. Love her or hate her, Barbie has fearlessly inspired women and girls for decades now. And her lasting presence in our world highlights how important having a strong female role model is for young girls.
Barbie in the Workplace
Barbie has a Malibu beach house sure but more importantly she has a job – hundreds of them. And in 1959 when Barbie first launched, that was a big deal for women since they were just finding their footing in the workplace after entering it (and ultimately being pushed out again) during World War II. And while her representation as an astronaut or a Special Olympics participant might seem out of date or corny now, her showing up as different career possibilities inspired thousands of women to go out and pursue those careers.
Barbie's Evolution
Barbie has her critics who claim that while Barbie has shown immense representation for women in the workplace. She's done it with a very limited representation of beauty and womanhood. Her proportions were wildly unachievable in real life. And so she adapted to the times. Her proportions became more realistic including a line of curvy Barbies, she got a diverse line up of friends who have their own impressive careers, and she continues to change and evolve as the world around her does. The Barbie movie being its own funny and smart critique of the unrealistic world Barbie normally lives in. Our real world doesn't have quite as much pink (probably because they used it all up!)
Whatever you feel about Barbie, she's an icon who is here to stay. You probably played with one growing up. I know I have. And if you were anything like me, you savagely cut off all her hair. But you also probably walked down the toy aisle and saw all the different possibilities of Barbies out there and maybe, just maybe, imagined yourself as some of those careers too. Who knows what it might have inspired you to do with your life. And who knows who you are inspiring now?
You might have only had Barbie to look up to in some careers and now there's an entire generation of kids who have real life Barbies in the workforce to be inspired by. And not all of them are wearing heels. But isn't that inspiring?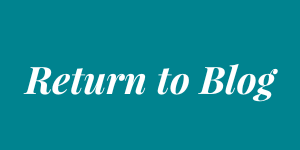 Most recent from Products We Love