Top 10 Eye Creams & Masks
Published: Tuesday, July 10th 2012
in Beauty
---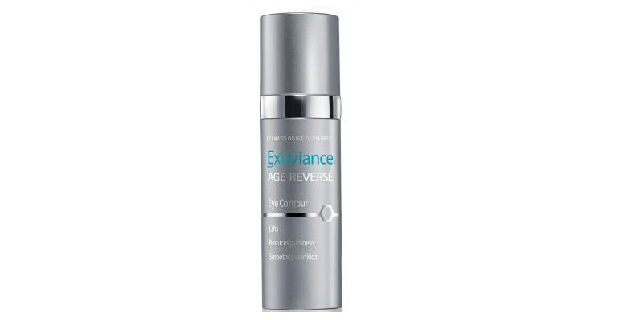 Starting off our roundup of the Top 10 Eye Creams is Exuviance Age Reverse Eye Contour, a potent anti-aging combination of collagen-building peptides, polyhydroxy acid and maltobionic acid which work together to firm the skin around the eye area, erasing fine lines, attacking droops and sags and decreasing puffiness. In four weeks you should begin to see results from the cream. Maltobionic Acid/PHA work to hide dark circles by slowly lightening the discoloration.
Directions: Gently apply around the eye area until cream disappears. Use twice daily.
($68; exuviance.com)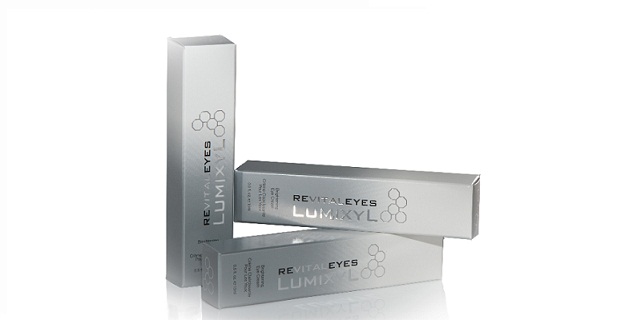 Lumixyl: Revitaleyes
In my short time using this product, it quickly became a must-have in my arsenal to battle dark circles. The cream is formulated with decapeptide-12, a patented technology found only in Lumixyl, which works to brighten skin and erase the signs of hyperpigmentation and discoloration – my main eye complaint! It also tackled inflammation, dry lines and wrinkles.
Directions: After cleansing and drying skin, gently apply small dots of Revitaleyes around the eye area, including under the eye and corner creases. Massage in until thoroughly absorbed. Apply morning and night.
($65; lumixyl.com)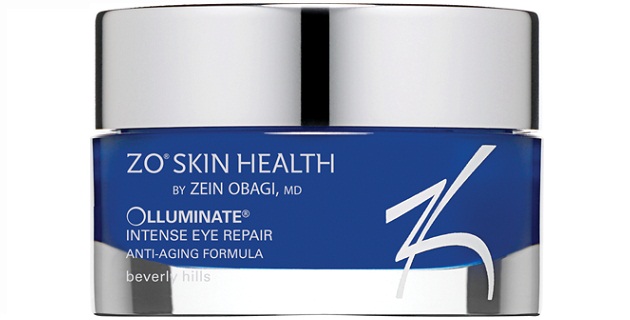 ZO Skin Health: Olluminate Intense Eye Repair
This cream has stabilized retinol and advanced peptides in order to strengthen thin skin and smooth out fine lines and wrinkles. Plus, optical diffusers disguise the appearance of dark circles. Antioxidant vitamin E protects delicate skin from aging free radicals.
Directions: Apply around the eye area until fully absorbed. In the morning, apply right before sunscreen. In the evening, apply as your final step.
($130; zoskinhealth.com)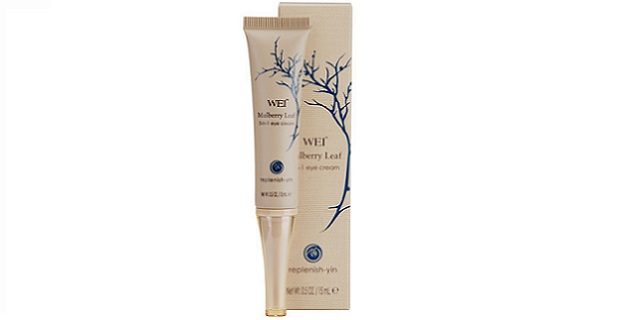 Wei Beauty: Mulberry Leaf 3-in-1 Eye Cream
This triple herbal complex cream blends mulberry leaves, Japanese plum leaves, green tea, soy protein and other effective ingredients in order to brighten, de-puff and smooth the delicate eye area. For an added bonus: use the cream underneath Wei Tibetan Chrysanthemum Correcting Eye Treatment Pads!
Directions: Morning and evening, squeeze a small dot onto your ring finger and gently tap into cleansed skin around the eye area.
($72; weibeauty.com)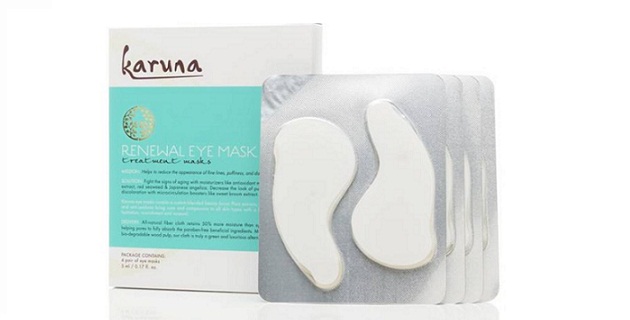 Karuna: Renewal Eye Mask
Karuna Renewal Eye Masks use mushroom extract, red seaweed and Japanese angelica to erase puffiness and discoloration around the eyes. Sweet broom extract boosts micro-circulation and a custom-blended plant extract, peptide and anti-oxidant beauty boost gives intense hydration and nourishment. The all-natural fiber cloth masks retain 50 percent more moisture than some synthetic eye masks which help pores fully absorb the beneficial ingredients. Just one use shows results but luckily Karuna Renewal Eye Masks come in packs of four.
Directions: Wash your face to remove makeup and any top layer environmental toxins. Gently unfold cloth mask and place cloth side underneath eyes. Remove backing and relax for 10-20 minutes with mask in place
(4 sets for $36; karunaskin.com)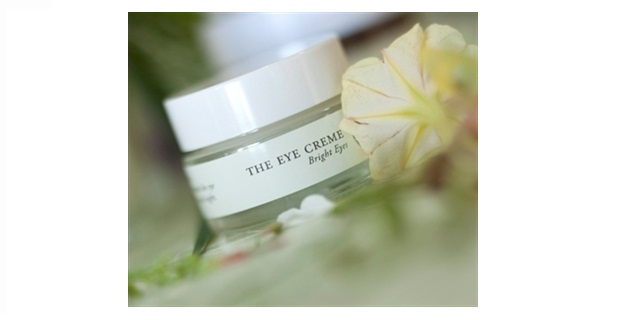 Jeffrey James: The Eye Cream Bright Eyes
This cream is definitely the most cooling of the bunch and perfect for "de-puffing!" It features a combination of organic aloe vera, organic green tea, organic licorice, organic eyebright, vitamins C and E and organic Oregon grape to help smooth fine lines and nourish the delicate eye area.
Directions: Take a small amount and pat all around the eye. Use morning and night and throughout the day as needed to refresh and brighten.
($36; jeffreyjamesorganics.com)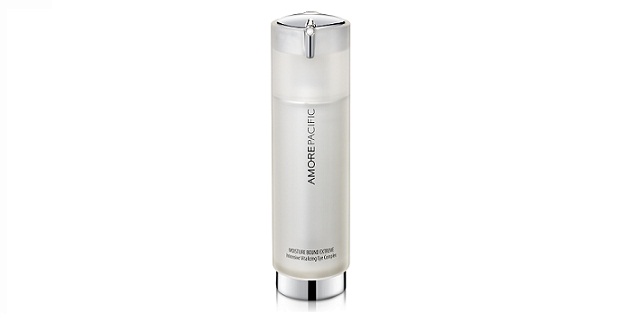 AmorePacific: Moisture Bound Intensive Vitalizing Eye Complex
This oil-free, mineral and botanical-rich eye treatment hydrates the skin around your eyes leaving a radiant effect. Immediately you will see decreased puffiness and reduced fine lines. Caffeine instantly eliminates bags and darkness, stabilized bamboo SAP increases hydration, mineral and amino acids promote a youthful look and red ginseng complex gives an added boost of antioxidants.
Directions: Apply one pump to your ring finger and gently pat around the eye area morning and night.
($125; sephora.com)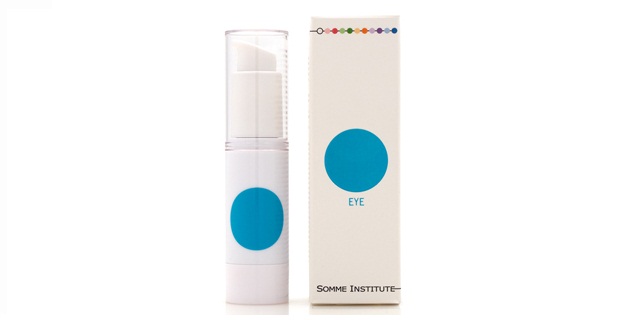 Somme Institute: Eye
Infused with Somme Institute's Molecular Dispersion Technology 5 (MDT5), a patented technology of vitamins A, B3, B5, C and E, Eye is designed to improve skin tone, texture and clarity. This eye cream packs serious hydration and moisture and works to firm and brighten the skin. Used along with the entire MDT5 range, you will see remarkable results and changes immediately.
Directions: Apply in the morning and evening by lightly dabbing a small amount around the eyes and orbital bone with ring finger
($72; sommeinstitute.com)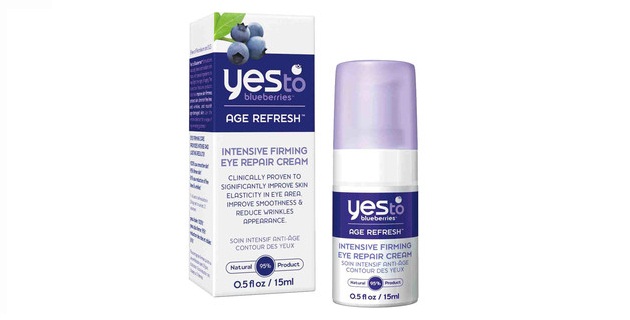 Yes To Blueberries: Eye Firming Treatment
When we first posted our top 6 eye creams we got a few comments about Yes To Blueberries. Clearly we had to try it out for ourselves! The verdict? We couldn't agree more with our readers! Used morning and night this cream firms the fine lines around the eye area making our eyes feel awake and bright! Antioxidant rich blueberries and skin-softening beeswax can be thanked for the great results
Directions: Morning and night use your ring finger and lightly pat the product in around your eye area.
($85; yestocarrots.com)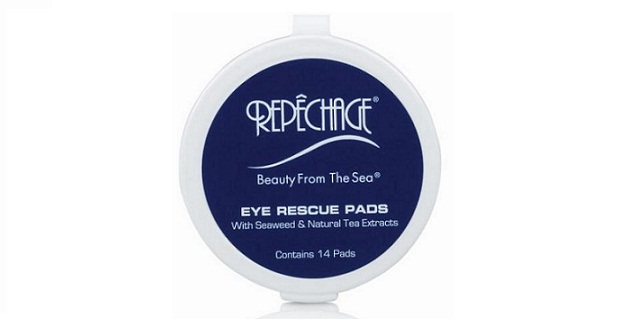 Repechage: Eye Rescue Pads
Using seaweed and four select species of natural tea extracts, Eye Rescue Pads provide an instantly cooling effect for puffy, irritated eyes. Green and black teas rich in antioxidant polyphenols combat signs of environmental and lifestyle stress while Brazilian tea tones the skin and a tea from Paraguay sends the puffiness packing. Combined with the moisturizing powers of seaweed these rescue pads are the perfect thing to keep stowed in your purse for a quick fix.
Directions: Apply pads to clean, washed face and leave on for 10 minutes. Rub in the product after 10 minutes is up for added relief.
(Travel Pack for $38; repechage.com)