Products We Love: OPI Holland Collection
Published: Friday, February 24th 2012
in Beauty
---
From the 17th century canals of Amsterdam to the modern architecture of Rotterdam and down to the political heart of Hague, Holland is a beautiful, thriving country — and the perfect inspiration for OPI's newest collection!
The Spring/Summer 2012 Holland Collection by OPI consists of 12 fabulous shades all garnering the brand's signature cheeky names. Inspired by the tulips, windmills and canals of Holland, this vibrant collection of nail polishes bring Holland to you! The collection includes (from the bottom left to right):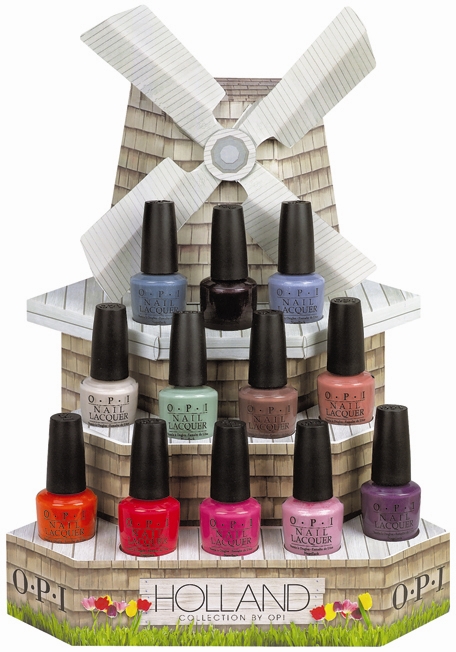 A Roll in the Hague: a bright orange
Red Lights Ahead…Where?: a vibrant coral
Kiss Me On My Tulips: a perfect hot pink
Pedal Faster Suzi!: a light pink-lavender shimmer
Dutch 'Ya Just Love OPI?: a deep plum with orange shimmer
Did You 'ear About Van Gogh?: a sandy bisque
Thanks A WindMillion: a sea-green
Wooden Shoe Like To Know?: a chocolate-brown shimmer
Gouda Gouda Two Shoes: a rose colored hue
I Have A Herring Problem: a shimmery green-blue
Vampsterdam: a rich purple-brown blend
I Don't Give A Rotterdam!: a steel-blue shimmer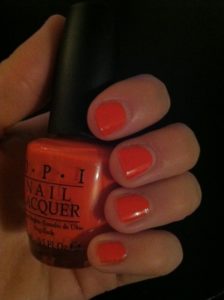 "Holland has a very unique, vibrant beauty to match its open-minded nature," explains Suzi Weiss-Fischmann, OPI executive vice president and artistic director. "Spring is the season of color, and the Holland Collection provides an array of pink, coral and orange hues that capture this energy. The bright lacquers are married with neutrals in new variations like red clay and sea green."
The Holland Collection formula makes DIY mani-pedis incredibly easy. The brushes are the OPI exclusive ProWide ™ Brush, which makes application streak-free and a breeze! The shades contain no DBP, toluene or formaldehyde. My personal fave of the collection is the super vibrant orange of "A Roll in the Hague" I can't wait to rock it this spring!