Put Your Best Face Forward: Skin Care 101
Published: Friday, September 7th 2012
in Beauty
---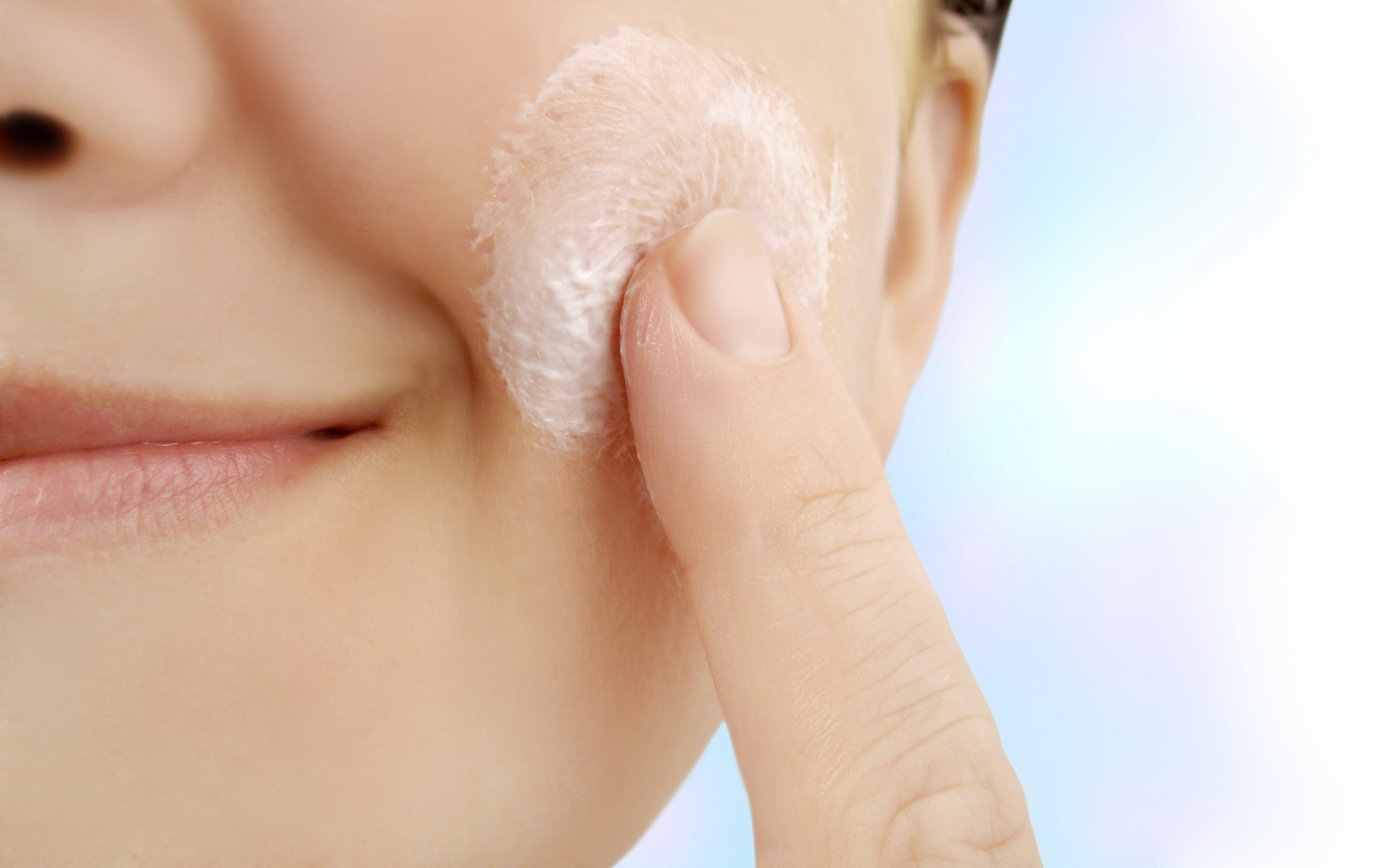 In honor of National Skin Care Month we've rounded up some of our best go-to tips and products for healthy, glowing and clear skin. Trouble with acne, sun spots or wrinkles? Keep reading!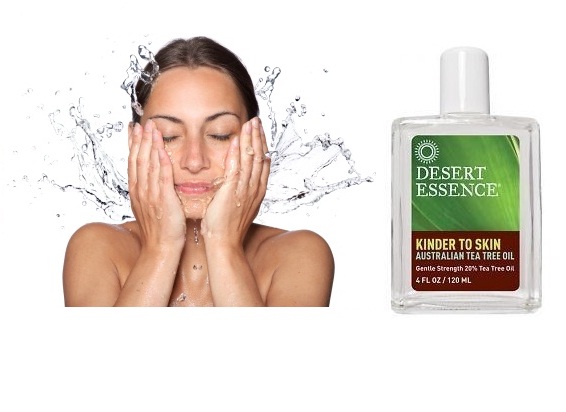 Oily
Oily skin can be a nightmare thanks to over-active sebum-producing glands. Sebum, for those that don't know, is our body's all-natural facial moisturizer; too little dries us out and too much has us reaching for a washcloth. Your skin may be less likely to show signs of aging such as crow's feet and wrinkles, but it comes with a shiny finish and is prone to breakouts and clogged pores.
Change your oil! Yup, adding the RIGHT oils will have your skin turn off its receptors for producing sebum. Tea tree oil is excellent to battle oily skin. I like to think of it as a gentle giant—it's non-irritating yet is an incredibly powerful cleanser. My fave is the Kinder to Skin Australian Tea Tree Oil by Desert Essence. It contains 20-percent tea tree oil and works well in the summertime when my combo skin goes greasy. Apply a bit to your fave oil-free gel cleanser or to a cotton ball as an after-cleansing toner.
Kinder to Skin Australian Tea Tree Oil, 4 fl oz; $7.49 desertessence.com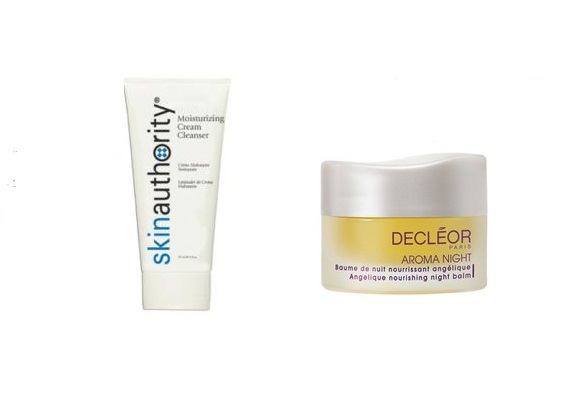 Dry
Dry skin usually hits us after we turn 25, when our skin isn't producing as much collagen or sebum. When it's not a more serious medical condition (such as psoriasis), dry skin is usually characterized as feeling tight and having flaky areas. Those with this skin type are more susceptible to wrinkles and dullness. Try not to over wash your skin and be sure to always use serum before moisturizer in order to help it absorb into your skin.
Hydrate thirsty skin with heavier cleansers, moisturizers, serums and masks. Use a moisturizing cream cleanser like Skin Authority's. It's a thick formula that calms, cleanses and gives skin the moisture it needs. A night cream is a must for dry skin; try DECLÉOR's Aroma Night Angelique Nourishing Night Balm, specially formulated for dry skin. The 100-percent natural cream stimulates nourishment using essential oils as you sleep.
Moisturizing Cream Cleanser, 6 fl oz; $42 skinauthority.com
Angelique Nourishing Night Balm, 1 oz; $73 decleorusa.com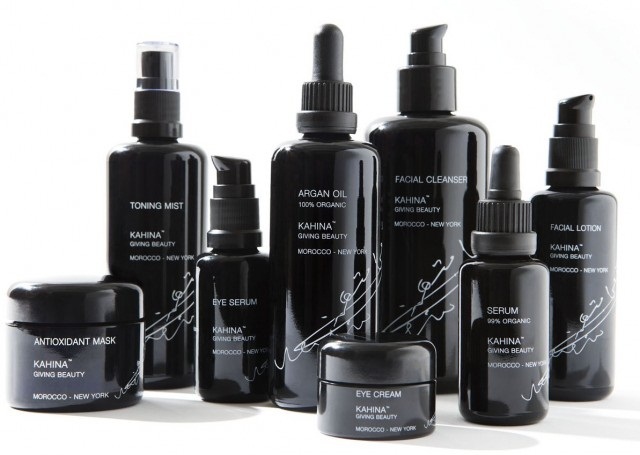 Combo
Mix oily and dry skin together, and you have what nearly every teen and young adult experiences: combination skin. An oily T-zone and dry cheeks with all the problems associated with both skin types need to be dealt with accordingly. Argan oil is a great way to tackle the excess oil production and the dry patches.
Kahina™ Giving Beauty is made with certified organic argan oil and has quickly become one of my favorites. The cleanser, toning mist and antioxidant mask are a must for my fellow combination skin types. The cleanser gently replaces moisture where it's needed and sops it up where it's in excess with a high concentration of vitamin E. The toning mist is a beauty boost whenever you need it, and the antioxidant mask is a must once a week.
Facial Cleanser, 6.7 fl oz; $56 kahina-givingbeauty.com
Toning Mist, 1.6 fl oz; $46 kahina-givingbeauty.com
Antioxidant Mask, 1.6 fl oz; $62 kahina-givingbeauty.com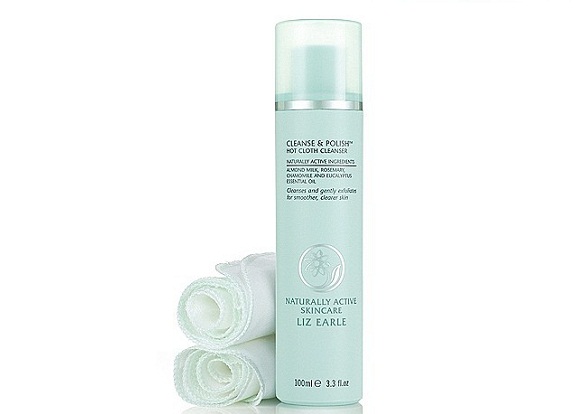 "Normal"
You, my friend, have it easy. Skin with just enough sebum, a radiant glow that is all-around healthy, is considered "normal" even though very few of us have it.
Keep it healthy with gentle cleansers, hydrating masks and top-notch moisturizers. A great cleanser for you is Liz Earle Cleanse & Polish™ Hot Cloth Cleanser. Good for all skin types, this cleanser is free of mineral oils and removes face and eye makeup. The cloth is used to polish off the cream cleanser, eliminate dead skin cells and keep skin soft and radiant.
Cleanse & Polish™ Hot Cloth Cleanser, 3.3 fl oz starter kit; $24.50 us.lizearle.com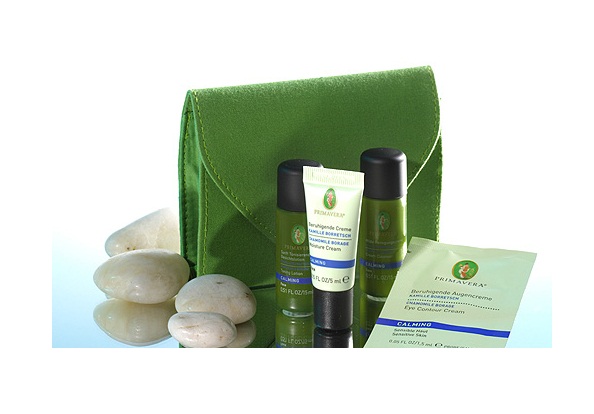 Sensitive
Quick to become irritated and inflamed, sensitive skin just like sensitive people needs a little extra TLC. Often times red and very dry, this skin type can be broken down into four categories according to the American Academy of Dermatology: acne (which we'll touch on next), rosacea, contact dermatitis (allergies) and burning and stinging.
Calm sensitive skin down with gentle, anti-inflammatory products like the Primavera Calming Line. Using chamomile and borage, the line calms redness almost immediately. The gel toner cools the skin on contact and is the perfect complement to the cleanser and moisturizer, which gently hydrate and soothe skin.
Primavera Calming Line Starter Kit (includes the eye cream!); $15.00 primaveralife.com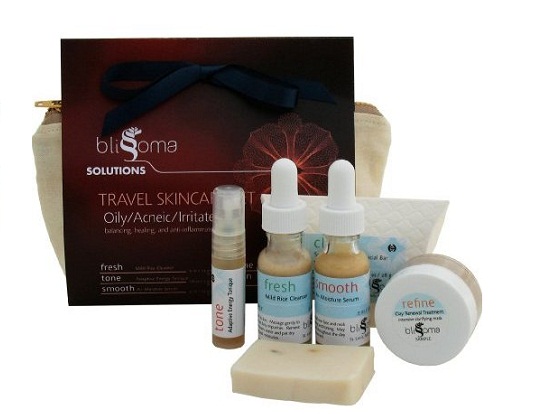 Acne
From teens to adults, chances are we've all experienced a time in our lives when our skin was less than stellar. If you deal with hormonal breakouts, read on. For more serious cases like cystic acne, it's best to make an appointment with your dermatologist to find a regimen that works for you.
Beat breakouts with Blissoma Solutions. This 100-percent natural and vegan skincare solution is great for anyone who is zit-prone. Its travel skincare set is the perfect way to sample the products I love to see if they are right for you! The oily/acneic/irritated/rosacea kit (say that three times fast!) includes:
Fresh Mild Rice Cleanser, a non-sap daily cream cleanser that is great for problem skin
Tone Adaptive Energy Tonique, a healthy "drink" for your skin that battles hormonal fluctuations
Smooth A+ Moisture Serum, packed with 13 anti-inflammatory herbs
The Clean Smooth and Sensitive Facial Bar Soap, which uses the power of oats to calm skin
Refine Clay Renewal Treatment Mask, a power-playing detoxifying mask
Oily/Acneic/Irritated/Rosacea Kit; $39.95 iriestar.com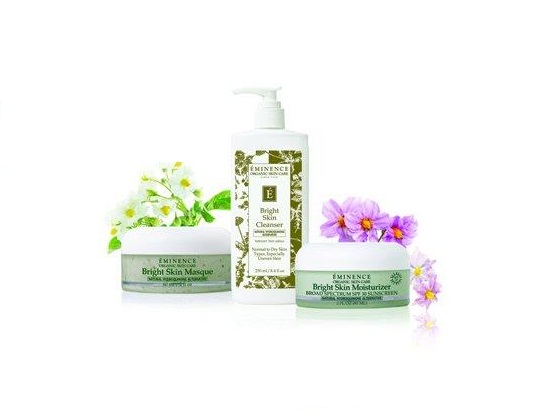 Dull Skin Tone
Aging, over-exposure to the environment, acne-scars all leave us with uneven skin tone, dullness and the longing for a radiant glow. If a regular appointment with your favorite esthetician isn't an option for you, then reach for one of the biggest up-and-coming trends in skincare: brightening products.
Lighten up with Eminence's newest line, Bright Skin. A complete daily regimen including a cleanser, mask and moisturizer with SPF 30, the line contains stone crop, licorice root, bearberry, Gigawhite™ and Eminence's own Natural Hydroquinone Alternative Complex, a plant-derived solution that stops the development of melanocytes (melanin-producing cells that give us darker pigments) in the skin. After using the cleanser, mask and moisturizer for just two weeks, I could see a marked improvement in my natural glow.
Look for these products in a spa near you.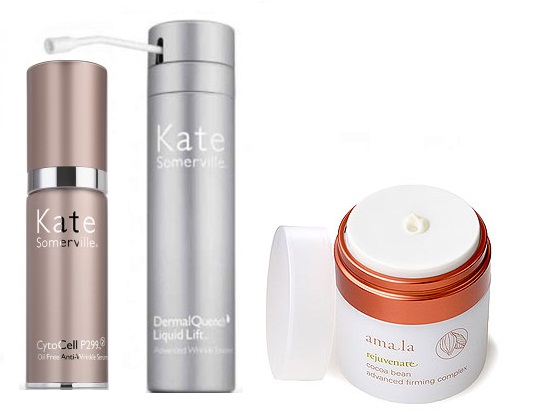 Aging
As we age, our skin stops producing vital collagen and wrinkles, and fine lines and dark spots become more prevalent. Whether we've sped up the process by spending too much time in the sun or our body's clock is just ticking, many brands have tapped into the fountain of youth and created products that dramatically reduce the appearance of aging skin.
Dip into the fountain with products like Kate Somerville's CytoCell P299 Oil Free Anti-Wrinkle Serum and DermalQuench Liquid Lift Advanced Wrinkle Treatment. The concentrated serum improves skin dramatically in just one month using P299™, an advanced stem technology polypeptide that strengthens skin and reduces the appearance of wrinkles. DermalQuench infuses the skin with HydraFill Complex, PFC-oxygen carriers, hyaluronic acid and botanical extracts. In just two weeks I couldn't believe the change in my skin. It was much firme,r and the few fine lines I was starting to see were gone. A favorite age-fighting cream of mine comes from Amala. The brand's 100-percent natural Rejuvenate Advanced Firming Complex is easily the most luxurious cream I have ever used—I loved it so much I gave it to my mother, who has been getting tons of compliments on her skin after a month of use, so much so that we were recently mistaken for sisters, twice!
CytoCell P299, 1 fl oz & DermalQuench, 2.5 oz; $95 each katesomerville.com
Rejuvenate Advanced Firming Complex; $248 amalabeauty.com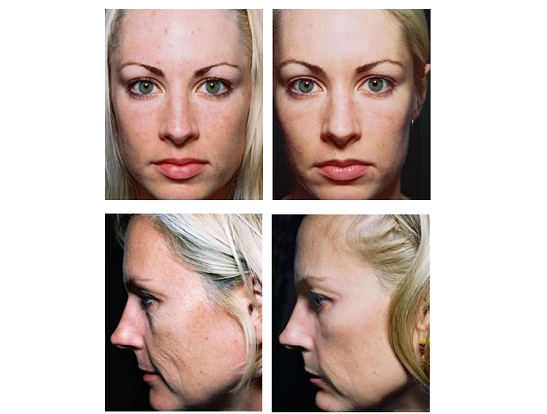 Sun-Damaged
If, like me, you've spent a little too much time sun-worshipping over the years (whether naturally or artificially tanning) your skin, whether or not it shows, is damaged. Thankfully, the damage can be reversible with the right products. After the damage is reduced remember to always, always wear an SPF 30 and protect yourself from the sun's harmful rays.
I can say without hesitation if you get any skincare product line, in its entirety, this is the one: Somme Institute's MDT5™. While many products I will test for a month and then give to a friend who could benefit from it, this is one I will not let go of, and it's now my go-to for daily use. Somme Institute uses Molecular Dispersion Technology (MDT5), a compound of five engineered vitamins (A, B3, B5, C and E) attached to proteins that target skin cell receptors, allowing the vitamins to penetrate deep beyond the skin's surface. The results are amazing, and I will let the photos speak for themselves, but years of sun damage can be reversed all while improving skin tone, texture and clarity. You use the seven products in a step-by-step process.
Try a one-week supply! Intro Kit $50 value for just $28! sommeinstitute.com (you WILL be hooked)