Shimmy into Your Bikini: ESPA's At-Home Bath Detox
Published: Tuesday, March 22nd 2011
in Beauty
---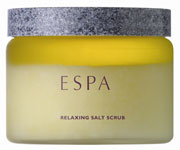 Before we know it, it's going to be swimsuit season. And, unless you're one of the Sports Illustrated swimsuit models, the thought can be apt to cue one huge anxiety attack.
Spa brand ESPA insists there's no need to panic. Here's an at-home detox regimen developed by ESPA's therapists that's designed to get you back into your little black dress (or bikini) after a winter of, well, perhaps a slightly widened waistline. This three-step slimming treatment helps get rid of water retention and brings a little bit of a luxury spa to your very own bathroom.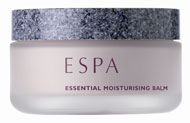 Step 1: Exfoliate your skin to shed layers of dead cells and stimulate renewal with a dry brush. Among other benefits, dry brushing also helps to remove cellulite, tighten the skin, and act as an "inner massage," boosting the circulatory system and other organs that promote the detoxification process – we recommend all brush strokes be made in the direction toward your heart.
Step 2: Pour a capful of mineral-infused sea-algae extracts from ESPA's Detoxifying Seaweed Bath into the tub. Soak for at least 20 minutes.  ESPA's Detoxifying Salt Scrub is an invigorating add-on to get your skin glowing.
Step 3: Rinse and apply ESPA Essential Moisturizing Balm (the scent is delicious!) for seriously soft skin.
See? Bathing suit season just got a little less nerve-wracking.
Available at http://us.espaonline.com/.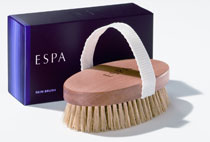 Other fun ways to slim down? Schedule an appointment for one of the Wellness Week™ fitness offerings – from private Pilates sessions to Bikram yoga classes to nutrition consults, we've got it all – plus, check out our healthful menu of daily Wellness Week™ recipes!