Products We Love: Spa Sonic® Skin Care System Face & Body Polisher
---
If you're a spa and beauty enthusiast, you've most likely heard of, seen, or coveted after Clarisonic's Skincare Brush System. Well, now there's a more affordable option out there, and it does much more than just cleanse the face.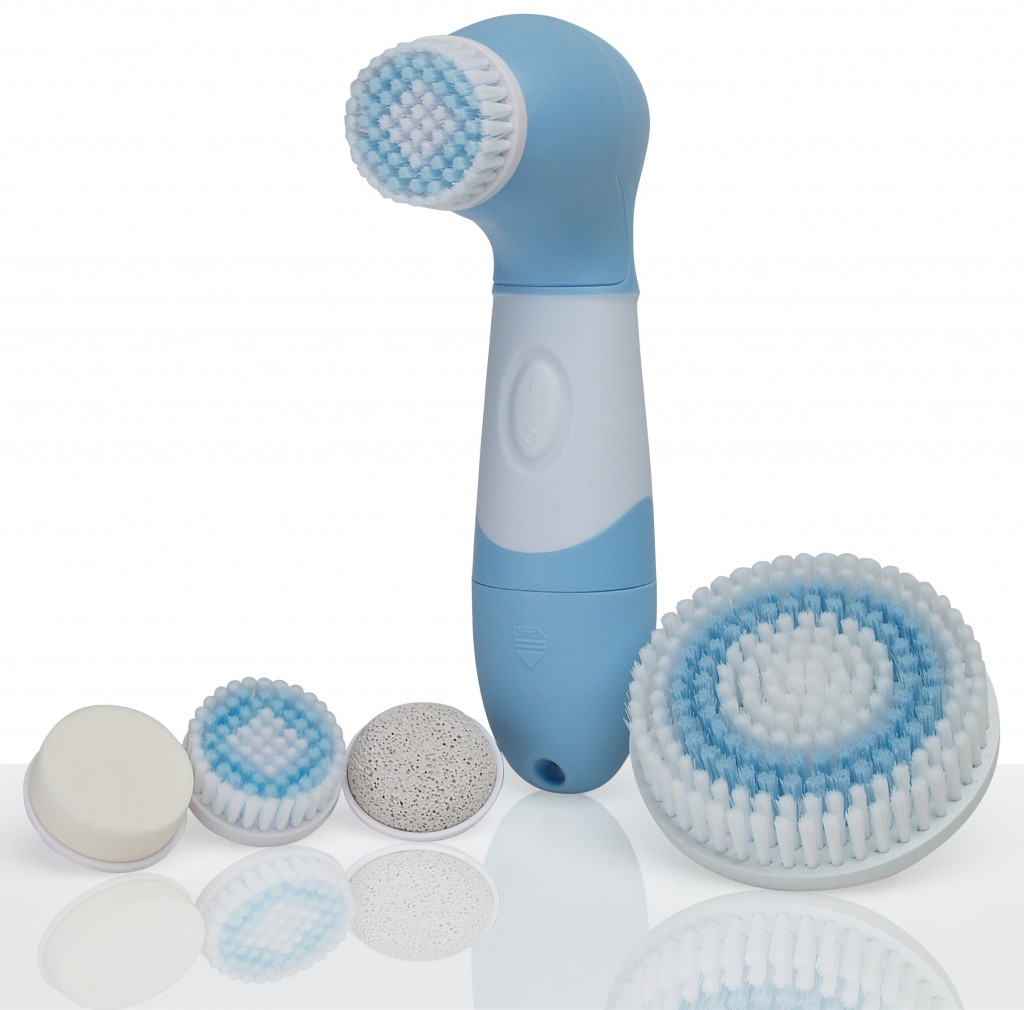 Spa Sonic recently introduced its Skin Care System Face & Body Polisher, which compares to the Clarisonic but is less expensive without compromising on performance. The new waterproof skin polishing system exfoliates, cleanses, and smoothes and comes with five detachable heads; two face brushes, one large body brush, a pumice stone and a facial buffer – a sponge meant to aid in moisture absorption. Made with Clear Skin Technology, the Spa Sonic brush heads were specially designed by dermatologists, to deep clean while being completely non-irritating.
After just a few uses, I noticed my pores were cleaner and the large body brush was great for sloughing off dry skin. For rough heels from wearing sandals all summer, the pumice stone attachment does the job. A perfect addition to your beauty regimen, the Spa Sonic also makes for a great gift!
Available via Target and Costco, the system costs $65.00. It also comes with four AA batteries, and replacement brushes can be ordered through the company's website, which can be found in the box.