Stacy Keibler Goes Blonder to Benefit the Children's Hospital Boston
Published: Saturday, June 30th 2012
in Beauty
---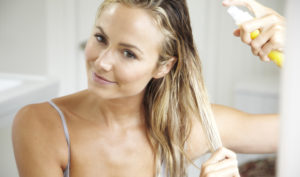 Not only do blondes "have more fun" but now they are raising more money with the help of Stacy Keibler and John Frieda Hair Care. Both the brand and the TV personality are teaming up to support HAIRraising, a fundraising initiative that supports the Children's Hospital Boston.
HAIRraising was started by John Frieda and longtime business partner Gail Federici after seeing firsthand the life-changing care Children's Hospital Boston have to Gail's daughter. The two created HAIRraising in order to unite the hair styling community to benefit the world-class children's hospital.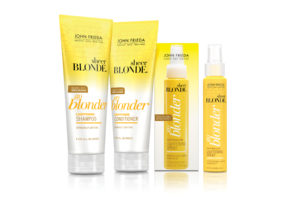 Stacy Keibler has joined John Frieda and HAIRraising by creating a video for Facebook where she reveals that she's using John Frieda® Sheer Blonde® Go Blonder Controlled Lightening Spray for a brighter future—not just for her hair, but for children.For every viewing of the video, John Frieda Hair Care will donate $2 to HAIRraising.*
"It may seem silly, but I believe in the power of blonde!" says Stacy. "When I start to crave that light, bright blonde fix between salon visits, I touch up my hair with John Frieda Sheer Blonde Go Blonder Shampoo, Conditioner and Controlled Lightening Spray. In just five uses, I notice it gives me the natural, sun-kissed blonde I crave and helps blend my roots."
If you want to achieve Stacy's brighter blonde too, use Sheer Blonde Go Blonder Controlled Lightening Spray. The formula gently and graduaally lightens and brightens blonde tones and the point-and-spray design allows you to have complete control!
*Up to $15,000.