7 Healthy Summer Recipes for an Outdoor Dinner Party
Published: Friday, August 7th 2015
in Recipes
---
Host a summer dinner party with some of the delicious menu items below! Dr. Will Clower shares a full menu of 7 healthy summer recipes every guest will love!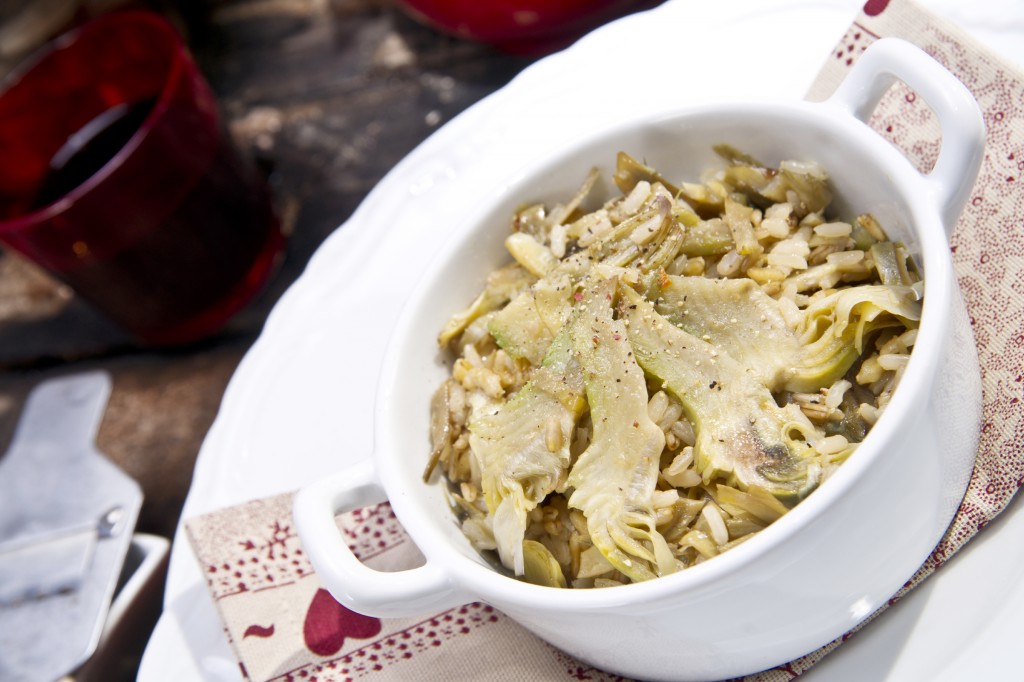 Appetizers:
Marinated Mushrooms
What you'll need:
1 pounds fresh mushrooms
1/4 cup lemon juice
1/2 cup olive oil
2 green onions with tops, thinly sliced
1/4 cup chopped fresh parsley
1 clove garlic, finely chopped
3/4 teaspoon salt
1/4 teaspoon freshly ground pepper
What you'll do:
1. Cut mushrooms into 1/8-inch slices.
2. Mix mushroom slices and lemon juice in large bowl (glass or plastic).
3. Stir in oil, onions, 1/4 cup parsley, the garlic, salt, and pepper. Toss; cover and refrigerate at least 3 hours, stirring occasionally.
4. Just before serving, remove from mixing bowl to serving bowl, using slotted spoon. Sprinkle with paprika and garnish with parsley sprigs.
A Tapas of Chorizo with Sun-Dried Tomatoes and Cider
What you'll need:
2 tablespoons olive oil
1 cup chopped onion
2 cloves garlic, finely chopped
2 teaspoons paprika
1 cup apple cider
2 Bay leaves, broken in half
1 pound Spanish chorizo, cut diagonally, into 3/4-inch pieces
1/4 cup sun-dried tomatoes, coarsely chopped
1/4 cup chopped fresh parsley
What you'll do:
1. In a saucepan, heat oil over a medium flame. Add onions and garlic; saute about 5 minutes, or until onions are translucent. Add paprika and cook 1 minute.
2. Next, add cider and bay leaves; bring to a boil. Reduce heat and simmer 5 minutes. Add chorizo and sun-dried tomatoes; simmer an additional 5 minutes. Remove bay leaves. Sprinkle with parsley. Serve hot with hearty bread to dip in sauce.
Tip: If using Mexican, non-smoked chorizo, add five minutes to simmer time.
Side Dishes:
Artichoke & Wild Rice Salad
What you'll need:
2 cups wild rice
1 cup frozen peas, thawed
1 can (8 oz.) sliced water chestnuts, drained
1 jar (6 oz.) marinated artichoke hearts, drained, (reserve marinade)
4 oz. shredded mozzarella cheese, optional
1 jar (2 oz.) diced pimientos, drained
For the dressing:
2 tablespoons olive oil
2 tablespoons reserved artichoke marinade
1 tablespoon balsamic vinegar
1/2 teaspoon tarragon leaves
1/2 teaspoon Dijon mustard
2-3 drops hot sauce (or to taste)
What you'll do:
1. In a large bowl, combine salad ingredients.
2. In small bowl, mix dressing ingredients and pour over salad and toss.
3. Chill for at least 4 hours or overnight to blend flavors.
Roasted Broccoli with Pine Nuts and Parmesan
What you'll need:
2 pound fresh broccoli, chopped
3 garlic cloves peeled and thinly sliced
1/8 cup extra virgin olive oil
3/4 teaspoons kosher salt
1/4 teaspoon freshly ground black pepper
1 tablespoon freshly squeezed lemon juice
2 tablespoons pine nuts, toasted
2 1/2 tablespoons freshly grated Parmesan cheese
What you'll do:
1. Preheat the oven to 425 degrees F.
2. Place the broccoli florets on a baking sheet large enough to hold them in a single layer.
3. Toss the broccoli with garlic and 1 1/2 tablespoons olive oil. Sprinkle with the salt and pepper.
4. Roast for 20 to 25 minutes, until crisp and tender and the tips of some of the florets are browned.
5. Remove the broccoli from the oven and immediately toss with the other 1/2 tablespoon olive oil, lemon juice, pine nuts, and Parmesan.
6. Adjust salt and pepper as needed. Serve immediately.
Entrees:
Pizza on the Grill
What you'll need:
1 package active dry yeast
1 cup warm water
1/2 teaspoon sugar
1 1/2 teaspoons salt
1 tablespoon olive oil (and extra to grease bowl)
3 1/3 cup all-purpose flour
What you'll do:
1. In a large bowl, dissolve the yeast in warm water and mix in the sugar. Let sit until it becomes frothy.
2. Next, mix in the salt, olive oil and flour and mix well until the dough is in the form of a ball and the dough is not sticking to the sides of the bowl.
3. Turn the dough out onto a lightly floured surface and kneed the dough until smooth.
4. Place the dough in a bowl that has been greased with olive oil and cover the bowl with a damp cloth. Set aside and let rise until doubled-approximately 1 hour.
5. Punch down the dough and kneed for approximately 5 to 7 minutes and let rise again until doubled.
6. Next, heat the grill up to high heat and get the dough out again.
7. Punch it down and divide the dough in half and form 1/2 inch thick rectangular size shapes.
8. Brush the grill with olive oil place one of the dough shapes on the grill. The dough will tend to puff up. Carefully watch for the bottom crust to become lightly browned and turn the dough over.
9. Add toppings however you would like but be careful not to top it too much as you do not want the pizza to become too heavy. Close the lid and cook for a few minutes checking to see when cheese is melted.
Citrus Fish
What you'll need:
2 pounds fresh or frozen fish steaks (Halibut or other fish steak)
1/2 cup onion, finely chopped
2 garlic cloves minced
2 tablespoons vegetable oil
2 tablespoons fresh cilantro
1 teaspoon salt
1/8 teaspoon pepper
1/2 cup orange juice
1 tablespoon lemon juice
What you'll do:
1. Arrange the fish (thawed) in a 12 X 7 1/2 X 2-inch baking dish.
2. In a small skillet cook the onion and the garlic in oil until the onion is tender but not brown. Stir in the cilantro, salt, and pepper.
3. Spread the mixture over the fish.
4. Combine the orange juice and lemon juice and pour evenly over the fish.
5. Bake, uncovered, in a 400 degree oven for about 20 to 25 minutes, or until the fish flakes easily with a fork.
6. Sprinkle with paprika and garnish with orange slices, if desired
Curried Chicken Kabobs with Coconut Rice
What you'll need:
1 lb. chicken tenders (boneless chicken breast)
1 cup plain yogurt
1 can light coconut milk divided
1 teaspoon curry powder
1 teaspoon lemon juice
1 clove garlic, crushed
Sea salt and fresh ground black pepper, to taste
2 yellow onions peeled and cut into large chunks
1 1/3 Ccups of organic long grain white rice
1/2 cup green peas (frozen or fresh)
What you'll do:
1. Cut chicken into large chunks then combine in a bowl with yogurt, 1/2 cup coconut milk, curry powder, lemon juice, garlic, salt, and pepper. Refrigerate several hours.
2. Preheat broiler or grill. Alternate chicken on skewers with onions.
3. Prepare rice according to package instructions substituting 1-cup coconut milk for 1 cup of the water and adding peas half way through the cooking.
4. Grill or broil chicken onion skewers until cooked through and serve over the rice.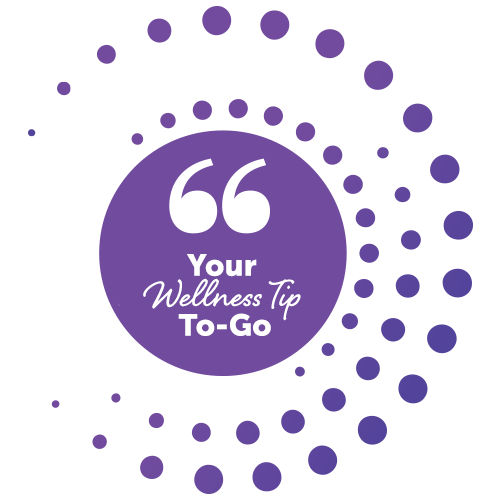 Your Wellness Tip To-Go:
When there's so much delicious food it's easy to over-indulge. Learn to practice mindful eating in order to enjoy eating out without that uncomfortable feeling that comes from eating too much. Click here for 10 Mindful Eating Exercises you can start practicing today.
Most recent from Recipes