Canyon Ranch's Cold Peach Soup Recipe
---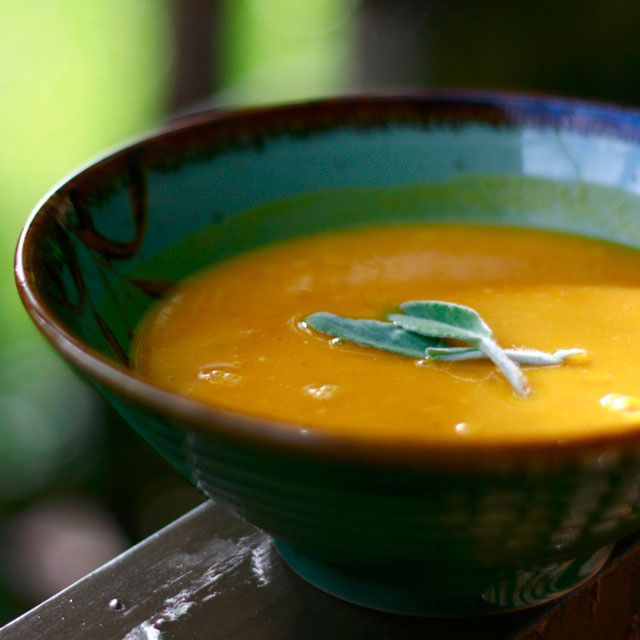 This cold peach soup recipe from Canyon Ranch also makes for a light and refreshing dessert.
You can substitute apricots or nectarines for the peaches, Canyon Ranch says. To peel these fruits easily, try this technique often used to remove tomato skins: Put fruit in a bowl, cover with boiling water and let sit for a minute. Pour off hot water and let cool. The skins will slide right off! And, to get more lemon juice out of a lemon, microwave the whole lemon (no poking of holes needed) on high for 1 minute. Be careful; it will be hot.
Cold Peach Soup (Serves 4):
Ingredients:
1 lb. frozen or fresh peaches, peeled and sliced
½ cup all-fruit apricot preserved
1 tbsp fresh lemon juice
1 tsp cinnamon
1 cup nonfat plain yogurt
Instructions:
In a large bowl, thaw peaches and retain juice.
Place peaches and juice, preserves, lemon juice and yogurt in a blender container and puree until smooth.
Pour into bowl and chill for 2 to 4 hours.
Nutrition information for each ¾-cup serving: 145 calories | 35 g carbohydrates | trace of fat | 0 cholesterol | 4 g protein | 51 mg sodium | 3 g fiber
Most recent from Recipes