7 Cold Soup Recipes for Hot Summer Days
---
Let's keep it simple: Hot summer nights and cold delicious soups. Simple (and ideally, stove-free) recipes are the Holy Grail when it comes to cooking in the heat, and these cold soup recipes fit the bill to a tee. Healthy and flavorful, these cold soup recipes are a must to try this summer and beyond!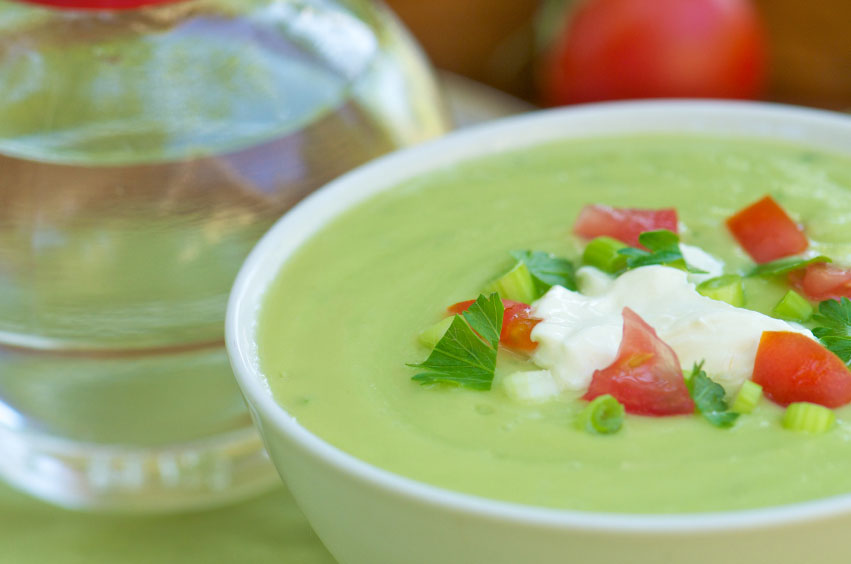 Oaks at Ojai's Chilled Avocado Soup
This chilled avocado soup recipe from the Oaks at Ojai in Ojai, California, is as easy as 1-2-3. Only three basic, easy-to-find ingredients are needed to create this satisfying, wholesome soup that's perfect for a hot summer's night.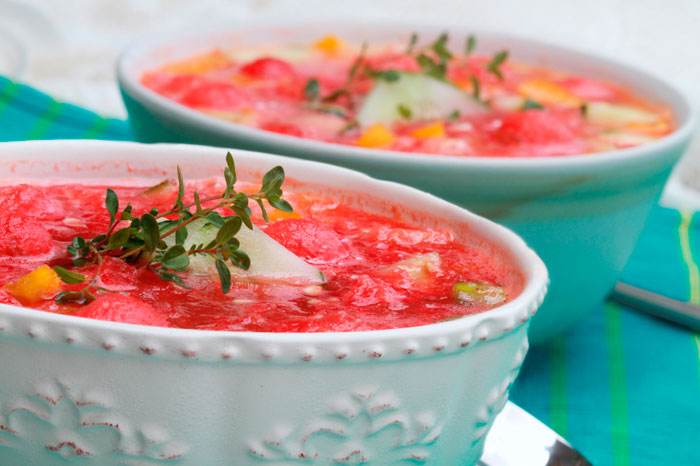 Rancho La Puerta's Watermelon Gazpacho
Watermelon works miracles on the hottest of summer days. This revitalizing recipe from Rancho La Puerta offers a new way to enjoy the thirst-quenching fruit.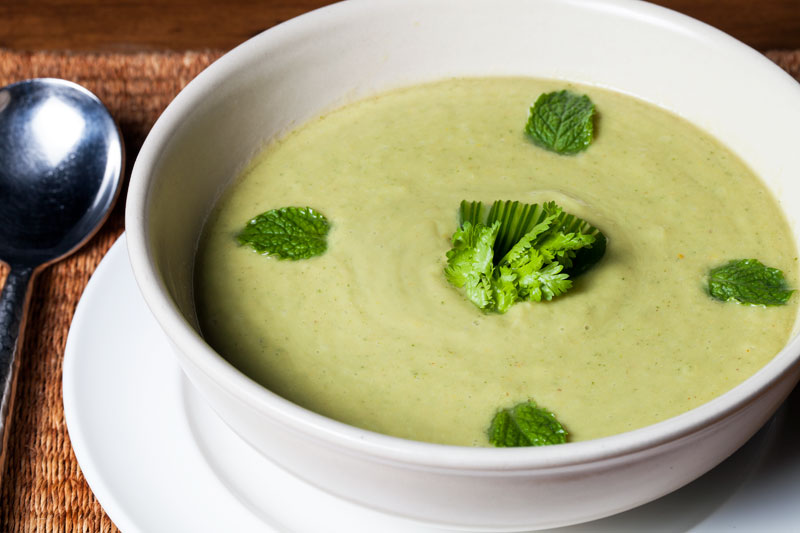 Kamalaya's Cucumber, Pineapple and Avocado Gazpacho
Fresh pineapple gives this gazpacho recipe from Kamalaya Koh Samui in Koh Samui, Thailand, an interesting spin. Chili powder and coriander combine to give this soup a little kick, and we love that this recipe includes fresh celery juice, too.
Image courtesy of Kamalaya Koh Samui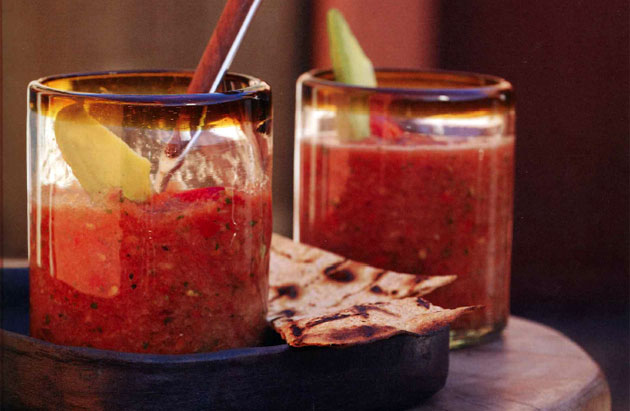 Mii amo's Tomato Gazpacho
"Think of this refreshing soup as liquid salsa ─ plenty of garden-fresh flavors in a bowl," says Mii amo. The bevy of herbs and vegetables in this cold soup classic will help give you your daily dose in a deliciously cold summer soup.
Image courtesy of Mii amo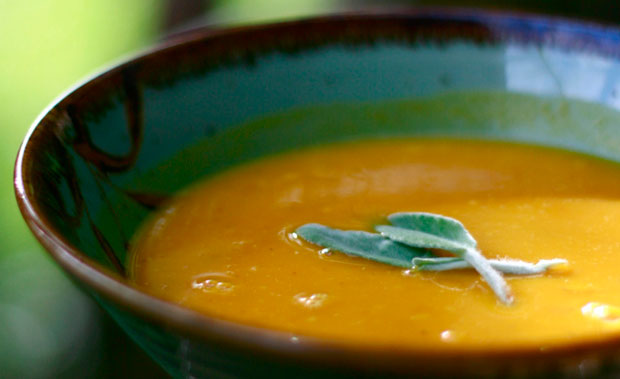 Canyon Ranch's Cold Peach Soup Recipe
This cold peach soup recipe from Canyon Ranch also makes for a light and refreshing dessert. You can also substitute nectarines or apricots in place of the peaches!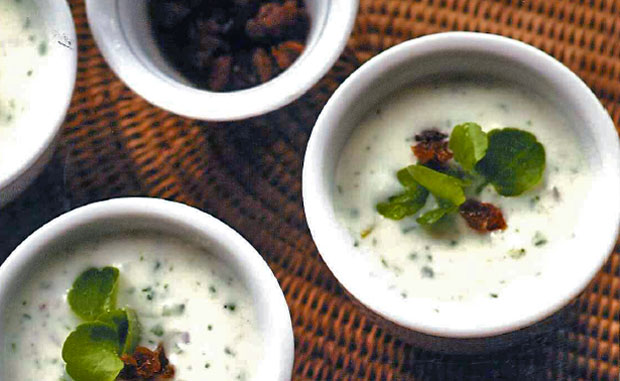 Gwinganna's Persian Chilled Yogurt Soup
The cooling qualities of yogurt and cucumber make this cold soup recipe from Gwinganna Lifestyle Retreat in Queensland, Australia, an ideal soup for warmer months.
Image courtesy of Gwinganna Lifestyle Retreat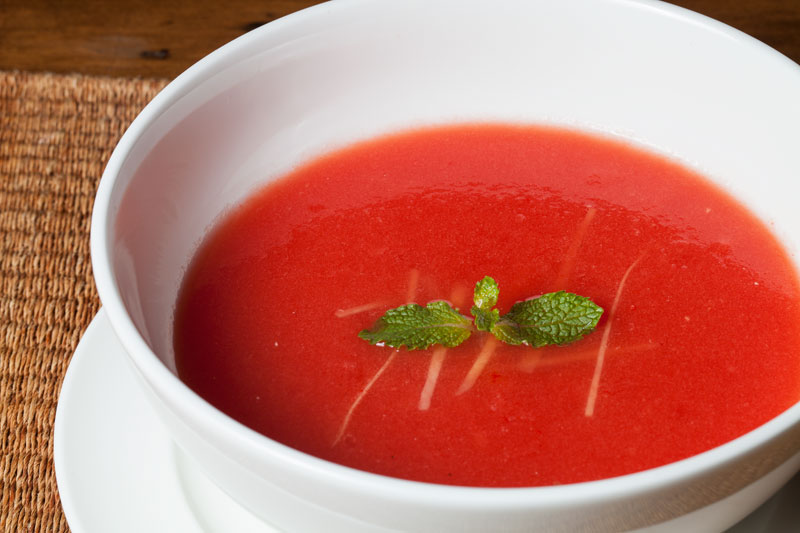 Kamalaya's Chilled Ginger & Melon Soup Recipe with Mint Granita
Impress guests with the complex flavors of this melon soup, or enjoy a bowl on your own and cool down in the heat of summer.
Image courtesy of Kamalaya Koh Samui
Most recent from Recipes