Delicious & Relaxing Hibiscus Tea Recipe
Published: Saturday, December 28th 2013
in Recipes
---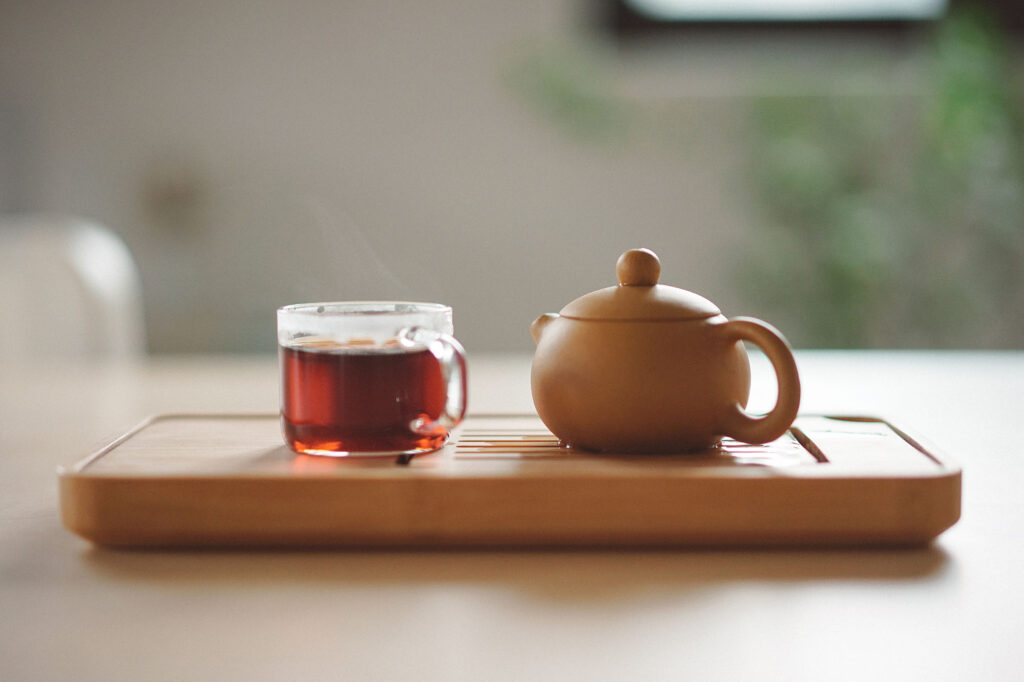 We love this aromatic and absolutely delicious recipe for Hibiscus Yuzu tea from The Umstead Hotel & Spa.
1 quart hibiscus flowers, dried
12 quarts water
4 each cardamom pods
2 teaspoons pink peppercorns, whole
1 teaspoon coriander, whole
1 teaspoon fennel Seed, whole
½ each cinnamon stick
5 each cloves
Golfball sized ginger (peeled)
1½ cups Yuzu juice
2 cups Mirin
24oz. pomegranate juice
Salt to taste
1. Place all aromatics and hibiscus flower into a 22 qt. cambo (or a stock pot).
2. Heat the water until boiling and pour over the aromatics. Let the tea steep in the cooler overnight.
3. The next day, flavor with the yuzu, mirin, pomegranate juice and salt.
Be sure to strain the elixir before serving.