Cleanse & Renew: 7 Detox Juice & Smoothie Recipes
---
As the holidays are winding down to an end, our bodies may not be at their prime with all of the holiday goodies many of us indulged in with family and friends. In the coming New Year, we'll be renewing our diets to cleanse our bodies through these spa-inspired (and super colorful!) detox juice and smoothie recipes.
Make them for breakfast or an afternoon pick-me-up, and your body will thank you. Get to juicin'!
We love a good beet juice and this simple juice recipe from Kamalaya Koh Samui, Wellness Sanctuary & Holistic Spa in Koh Samui, Thailand, will stimulate and cleanse the liver and gallbladder, as well as promote skin renewal.
Image courtesy of Kamalaya Koh Samui
A detox juice is a great way to rid your body of toxins while replenishing it with nutrients it needs. Chef Toni Robertson recommends drinking this one each morning for a refreshing pick-me-up, The Spa at Mandarin Oriental, New York, says.
Image courtesy of Mandarin Oriental, New York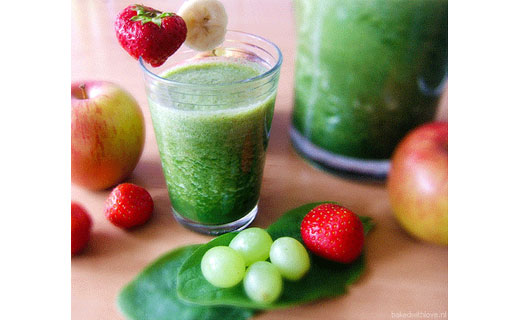 COMO Shambhala Estate at Begawan Giri in Bali has a full menu of specialty health-boosting juices that help detox and de-stress. Here are three of its most popular to help with bloating, stress, and more. We love the names of the smoothies: Body Armor, Bloat Away and Stress Reliever.
Image via Flickr user Bakedwithlove.nl

Containing only three ingredients, this simple and easy recipe is a must-try in the New Year. Coconut water replenishes and cools the body, while basil and pineapple support digestion.
Image courtesy of Kamalaya Koh Samui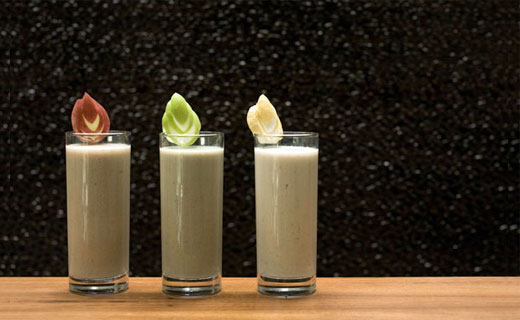 This South Asian-influenced recipe from the beautiful Kamalaya Koh Samui, Wellness Sanctuary & Holistic Spa is not only refreshing and tasty, it's chock-full of health-promoting vitamins and minerals. With plenty of ginger, tahini and tamarind, this cooler can help the body digest foods and stimulate a sluggish bowel.
Image courtesy of Kamalaya Koh Samui
You might also like:
Healthy Cleanse, Healthy Body: 13 Detox Treatments for 2013
Top 10 Spas for Weight Loss 2013
Starbucks Diet: Healthy or Not?
DIY Butt Lift: 5 Workouts to Build Your Best Butt
Foods for Stress: 7 Ayurvedic Foods to Find Your Inner Calm
5 Foods to Boost Metabolism
Most recent from Recipes