Green Mountain at Fox Run Recipe: Orzo Summer Salad
---
Hot summer days call for light and easy meals and this healthy and tasty Orzo Summer Salad recipe from Green Mountain at Fox Run fits the bill to a tee. Featuring in-season vegetables, finding the freshest local ingredients should be a cinch – perhaps you're growing them in your own backyard!
Perfect for a picnic in the park, or as a side to your 4th of July festivities, this salad is easy to make in big batches and will satisfy and energize you for a day of summer fun.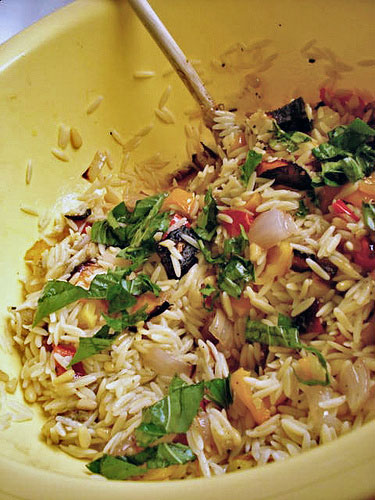 Orzo Summer Salad (Makes 4 cups)
2 cups cooked orzo
1½ cups cherry grape tomatoes (or 1½ cups diced tomatoes)
¼ cup chopped green onions or scallions
2 tbsp chopped parsley
2 tbsp chopped basil
1 tbsp chopped mint
2 tbsp olive oil
2 tbsp lemon juice
¼ tsp salt
¼ tsp pepper
1 container (4 ounces) feta crumbles
Salt and pepper, to taste
Combine orzo, tomatoes, onions and herbs in a large bowl.
Whisk together olive oil, lemon juice, salt and pepper and add to orzo mixture.
Stir in feta crumbles.
Add additional salt and pepper to taste and refrigerate for at least 2 hours.
Serve chilled or at room temperature.