Gwinganna's Persian Chilled Yogurt Soup Recipe
---
The cooling qualities of yogurt and cucumber make this cold soup recipe from Gwinganna Lifestyle Retreat in Queensland, Australia, an ideal soup for warmer months. Rich in calcium and vitamin B2, which plays a key role in energy metabolism, we love the variety of foods in this recipe and how the savory soup offers a completely new way to enjoy yogurt.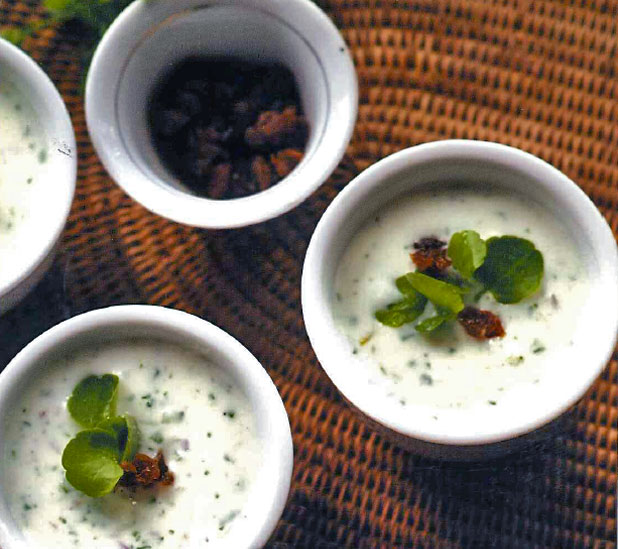 Have you ever made a yogurt soup?
Persian Chilled Yogurt Soup (Serves 10):
Ingredients:
1 liter (4¼ cups) yogurt
1 continental cucumber, seeded and finely diced
1 medium red onion, finely diced
3 cloves garlic, chopped fine
½ cup raisins or sultanas, chopped
¼ bunch dill and continental parsley, chopped
Sea salt and cracked pepper
1 cup mild vegetable stock
½ cup almond flakes
Instructions:
Combine all ingredients in a bowl. Chill for 1 hour, and check seasoning before serving. Sprinkle with dill and toasted almond flakes.
Most recent from Recipes