Immersion Spa at The Water Club Recipe: Superfood Wrap
---
Wraps are always a good way to mix things up when you're just not feeling like a sandwich. This nutrient-rich and fiber-packed recipe from Immersion Spa at The Water Club at Borgata will leave you feeling satisfied but not overly stuffed – perfect for picnics on hot summer days, or if you're simply in a rush and need something healthy that you can grab and go.
Quinoa, a South American whole grain that has gotten plenty of attention for its healthful benefits, is high in complete protein, which means that it includes all nine essential amino acids. With well-balanced amino acids, quinoa can be a great protein choice for vegans  or  for those in search of alternative adequate protein sources. And, not only does this grain promote cardiovascular health through its magnesium content, it can also help with tissue growth and repair, which is always helpful in maintaining beautiful and healthy skin.
Filled with other healthful ingredients such as in-season Heirloom tomatoes, baby arugula and delicious avocado, this recipe is a must-try!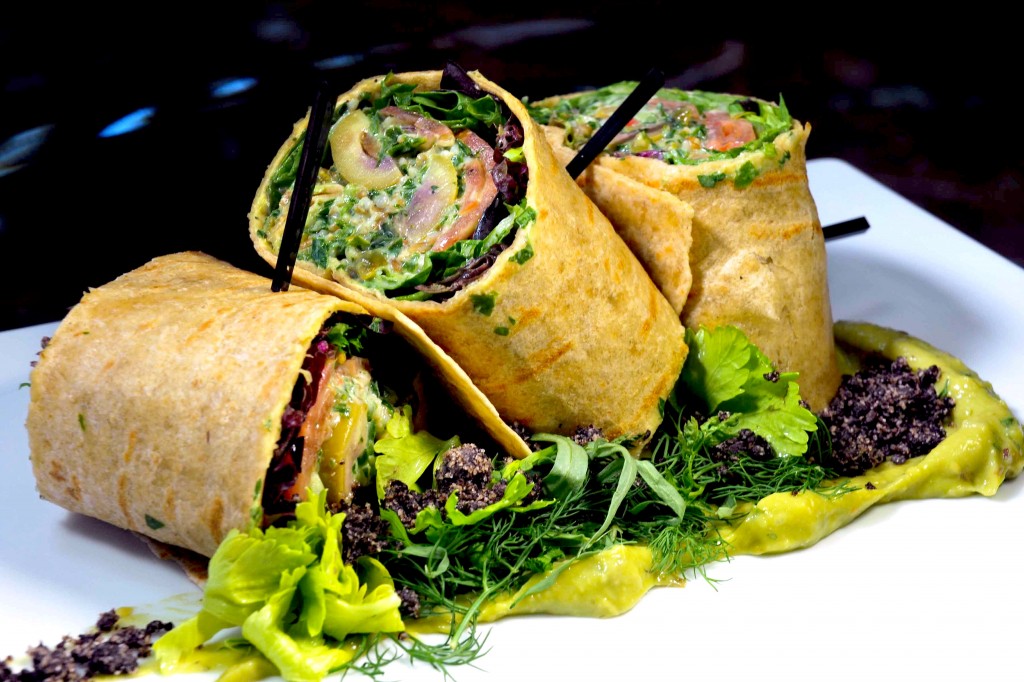 Superfood Wrap (Serves 4)
4 large organic whole wheat wraps
½ cup cooked quinoa
¼ cup organic yogurt
Juice of 2 organic lemons
2 tbsp organic olive oil
¼ cup seedless, unpasteurized green olives
1 large Heirloom tomato, thickly sliced
1 avocado, thickly sliced
Sea salt and cracked pepper
Baby arugula leaves, cleaned and picked
Mix together the quinoa, yogurt, lemon, olive oil, salt and pepper in a bowl.
Lay the wraps out on a table and the divide evenly the rest of the ingredients onto the wrap.
Divide evenly the quinoa mixture atop the fresh produce ingredients.
Wrap, burrito style, and cut wraps at an angle evenly into three pieces.
Most recent from Recipes