5 Smoothie and Juice Recipes for Healthy Balance
---
We love spa smoothie and juice recipes for their healthful content and tasty nature. Here, we've rounded up a few recipes from CHI Spa at Shangri-La in Vancouver, BC, and Kohler Waters Spa in Kohler, Wisconsin. Named after the Chinese word for energy, chi, the recipes from CHI Spa are just a few that cater to each of the five elements according to Chinese culture. Chinese Traditional Medicine believes that in order to maintain good health, one must have a balance of these five elements.
Fire Element Juice:
Fire, the element of vision, indulgence and natural leaders, is paired with spicy and bitter foods. This juice features the savory, intense flavors of thyme, which is believed to be a source of courage in ancient times, CHI Spa says.
1 small honeydew melon (about 3¾" diameter), juiced
5 apples, juiced
3 sprigs of thyme, leaves removed
Pick off the thyme leaves and blend into juice mixture.
Metal Element Smoothie: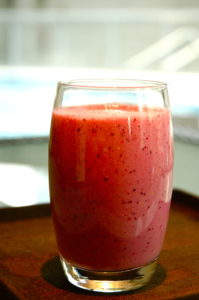 The element of beauty and protection, those exhibiting strong metal elements hold themselves and other s in the highest regards, living with principle and reason. The menu focuses on tastes of sour and spicy. Raspberries are rich in antioxidants and are also among the fruits containing the highest fiber content. They are also a good source of vitamin C.
½ cup vanilla yogurt
1 tbsp honey
1¼ cups raspberries
1 cup blueberries
Place all ingredients in a blender. Blend until smooth.
Water Element Juice:
T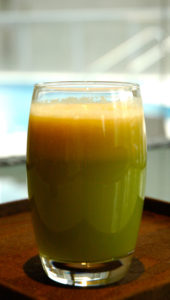 he Water element, one of motivation and willpower, is matched with foods that are bitter and salty. Celery juice contains sources of Riboflavin, vitamin B6, calcium and magnesium to keep the mind fresh to have the sense to keep your willpower. Because there is a natural ingredient in commercial apple juice that prevents the homemade apple juice from oxidizing, both are needed, Executive Chef Wayne Harris says. In addition, the homemade apple juice adds a touch of tartness.
7 celery stalks, juiced
5 apples, juiced
¾ cup apple juice
Mix juices and enjoy!
Kohler Waters Spa Recipes: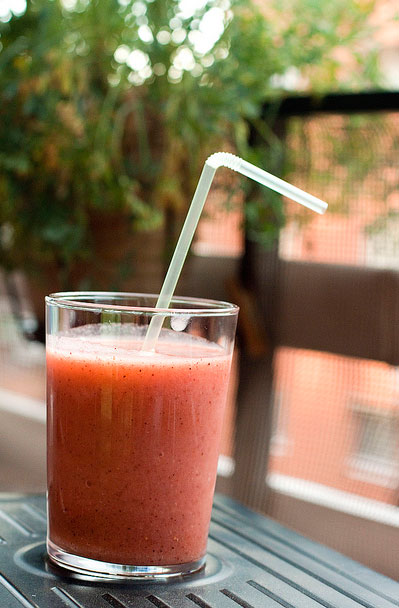 Flax Seed Energy:
8 oz. orange juice
1 tbsp flax seeds
1 cup strawberries
½ cup blueberries
1 banana
Pomegranate Raspberry:
8 oz. skim milk
8 oz. yogurt
2 tbsp pomegranate syrup
1 tsp honey
1 cup mango
½ cup raspberries
1 cup strawberries
For each recipe, place all ingredients in a blender. Blend until smooth.
Most recent from Recipes