Love & Chocolate: Collapsed Chocolate Souffle Recipe
---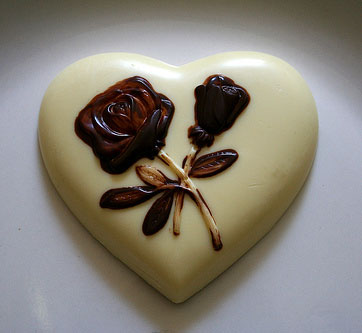 Being the foodies that we are, we're sure that somewhere in the equation for love, chocolate must be one of the variables, right? So, for Valentine's Day, what better way to show your abounding affection than by whipping out a freshly baked chocolate cake right after you give your partner a DIY couple's massage?
While we know the mere utterance of the word soufflé can make even the best of home cooks run in the other direction, there are ways to get around the pitfalls inherent to this fluffy French dessert (no pun intended). The claim to fame for soufflé is typically in its ethereal, billowy texture and grandiose height, but this recipe from Lake Austin Spa Resort turns souffle's "vice into virtue" by making the collapsing part of the process a deliberate part of the recipe.
Decadent in flavor, rich in texture and low in fat, give this recipe a try for a Valentine's Day full of love and chocolate…and you won't have to feel an ounce of guilt.
Lake Austin Spa Resort: Collapsed Chocolate Souffle Cake (Serves 12)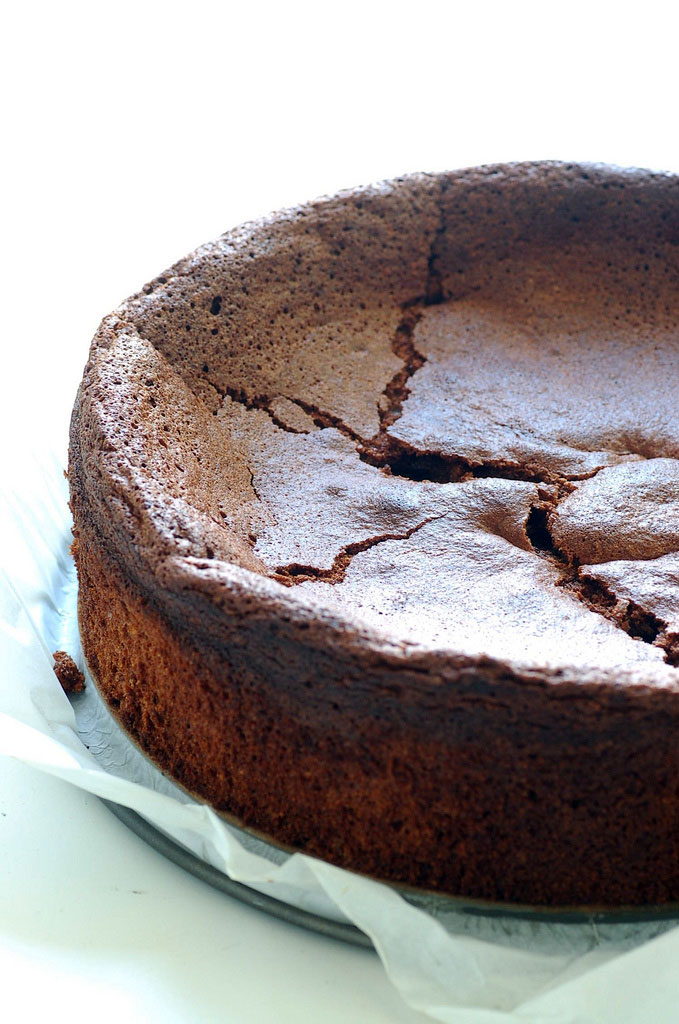 Ingredients:
⅔ cup baking cocoa
¼ cup flour
⅓ cup sugar
⅛ tsp salt
⅔ cup brewed hazelnut decaffeinated coffee
⅔ cup 1% milk
2 tbsp light butter
2 oz. semisweet chocolate, chopped
2 egg yolks
6 egg whites
¼ cup (or more) sugar
Instructions:
Sift the baking cocoa, flour, ⅓ cup sugar and salt into a 2-quart saucepan. Whisk in the coffee and milk and cook over medium heat until the mixture thickens, stirring constantly.
Remove the mixture to a large bowl and whisk in the butter, chocolate and egg yolks.
Beat the egg whites in a mixing bowl until soft peaks form. Add the sugar, beating until the whites
are thick and glossy.
Fold the egg whites into the chocolate mixture.
Spray a 9-inch springform pan with nonstick cooking spray, then dust with sugar. Pour in the batter.
Bake at 375 degrees for 35-40 minutes or until the cake is puffy and set.
Remove from the oven to cool and fall before cutting. If desired, serve with fat-free commercial caramel sauce, low-fat frozen vanilla yogurt or a teaspoon of chopped toasted pecans.
Nutrition information per serving: 116 calories | 4 g protein | 18 g carbohydrates | 4 g fat | 72 mg sodium
More recipes for spa sweets:
Two Festive Orange Zest Desserts from Golden Door
Cal-a-Vie's Blueberry Mousse
Green Mountain at Fox Run Recipe: Baked Apples with Fresh Figs and Vermont Maple Syrup
Miraval Recipes: Warm Pear Gingerbread & Walnut Ice Cream
Mii amo Recipe: Almond Ricotta Torte
Most recent from Recipes