Pritikin Longevity Center & Spa Recipe: Tangerine Scallops
Published: Friday, December 14th 2012
in Recipes
---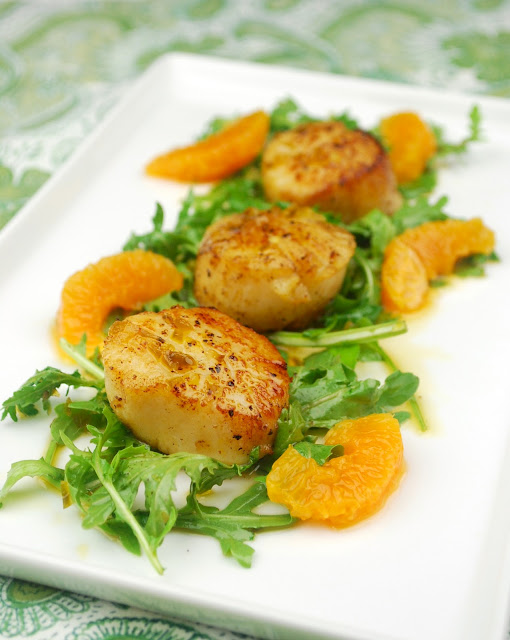 Lighten up the holiday season with this delicious and refreshing citrus scallop recipe from Pritikin Longevity Center & Spa. For more than 30 years Pritikin has been the destination for health and weight loss, so where better to get a healthy holiday appetizer recipe that's bound to wow your guests?
From late October to mid-January, grocery stores stock everyone's favorite tiny, tangy cousin of the orange. They are perfect for much more than just holiday centerpieces and quick snacks; tangerines add a refreshing twist to this scallop recipe.
Tangerine Scallops (Makes 12 to 15 appetizers)
Ingredients:
12 to 15 large scallops, U-10 size (which means that 10 scallops, or fewer, make up a pound)
4 fresh tangerines, juiced
½ teaspoon chopped fresh dill
½ teaspoon chopped garlic
12 to 15 tangerine segments
Instructions:
Marinate scallops in mixture of tangerine juice, dill, and garlic for 20 minutes.
In a large hot nonstick skillet, sear both sides of scallops until golden brown, about 1 to 2 minutes per side.
Garnish each scallop with a segment of tangerine and toothpick.
Nutrition information per appetizer: 80 calories | .17 g fat | 5.7 g protein | 15.6 g carbohydrate
You might also like:
Most recent from Recipes