Drink Up! Healthy Summer Spa Recipes to Sip
---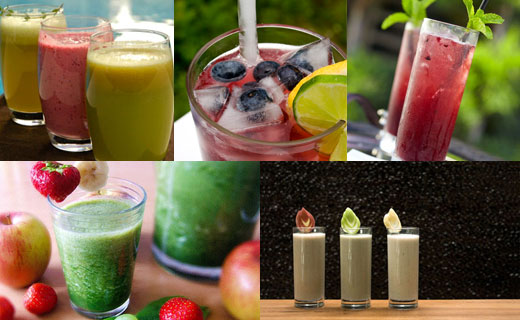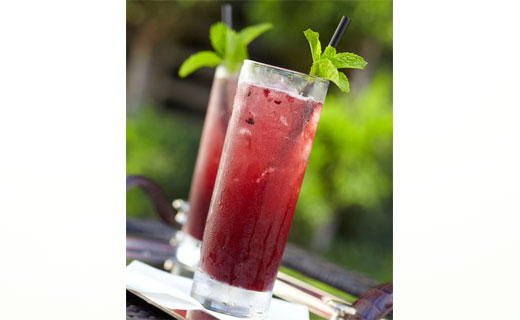 Rennaisance Hotels' Skinny-Mini Berry Mojito
Unwind on a hot day (…or any day) with this delicious drink from Renaissance Hotels! Omit the rum to make it a spa cocktail, and use any berry you like.
We checked out the trendy ELLE Spa at the Eden Roc Renaissance Hotel in South Beach, the first ever ELLE Spa (by ELLE Magazine), last year and loved it. Read about our experience.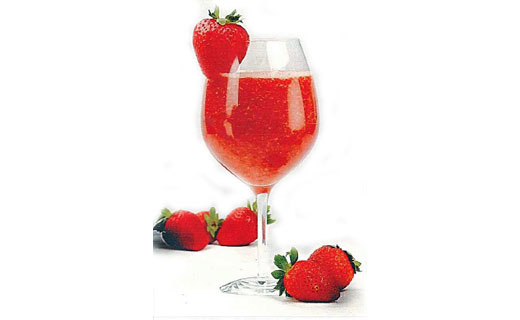 Ska:ná: the Spa at Turning Stone's Strawberry Water
Ska:ná: the Spa at Turning Stone's Strawberry Water celebrates the Strawberry Ceremony, which signifies thanksgiving of all berries and new life birth and the Maple Ceremony signifying the coming of the life giving season after the harsh winter. The power of maple is highly regarded and considered to be both preventative and restorative.
Image courtesy of Ska:ná: the Spa at Turning Stone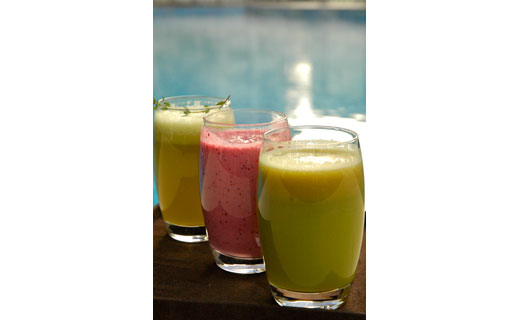 CHI Spa's Balancing Juices & Smoothies
Named after the Chinese word for energy, chi, the recipes from CHI Spa are just a few that cater to each of the five elements according to Chinese culture. Chinese Traditional Medicine believes that in order to maintain good health, one must have a balance of these five elements. You can determine your element through the spa's quick online questionnaire.
Get the recipes for Fire Element Juice, Metal Element Smoothie and Water Element Juice!
Image courtesy of CHI Spa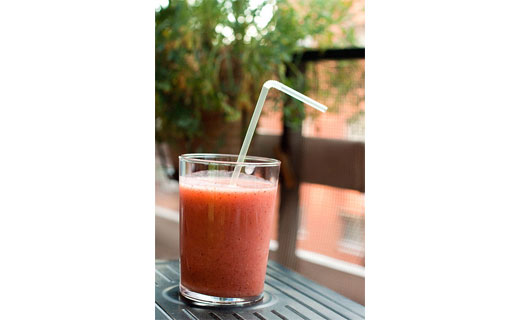 Kohler Waters Spa: Flax Seed Energy & Pomegranate Raspberry Smoothies
Located in the quaint town of Kohler, Wisconsin, the 23,595-square-foot Kohler Waters Spa combines unique hydrotherapy healing rituals with Kohler fixtures and features a signature hollyhock product line named for the flower of the village of Kohler. We've gotten a taste of the food at this AAA Five-Diamond Resort Hotel, and believe us, they know what they're doing in the kitchen. These tasty smoothies are no exception.
Image via Flickr user Jose Carlos Cortizo Perez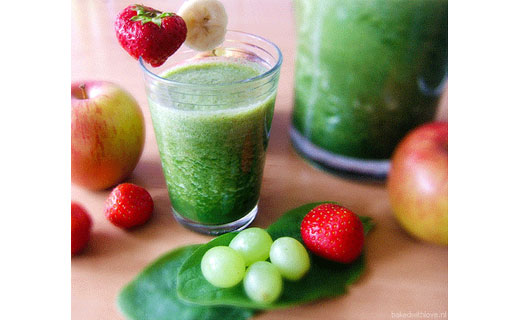 COMO Shambala's Detox Smoothies
COMO Shambhala Estate at Begawan Giri in Bali has a full menu of specialty health-boosting juices that help detox and de-stress. Here are three of its most popular to help with bloating, stress, and more. We love the names of the smoothies: Body Armor, Bloat Away and Stress Reliever.
Image via Flickr user Bakedwithlove.nl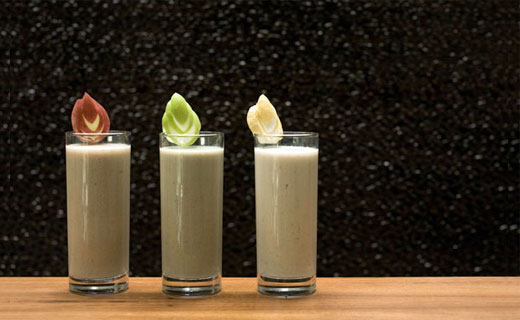 Kamalaya's Ginger Tamarind Cooler Recipe
This South Asian-influenced recipe from the beautiful Kamalaya Koh Samui, Wellness Sanctuary & Holistic Spa is not only refreshing and tasty, it's chock-full of health-promoting vitamins and minerals. With plenty of ginger, tahini and tamarind, this cooler can help the body digest foods and stimulate a sluggish bowel.
Image courtesy of Kamalaya Koh Samui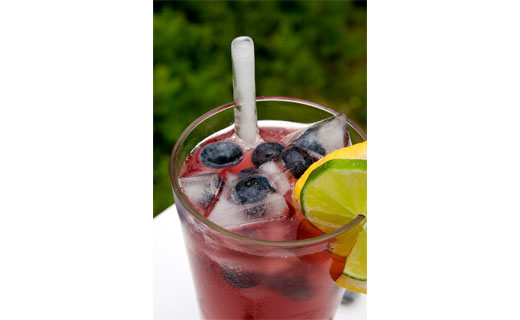 Sanoviv's Blueberry Mint Lemonade
Some things just go together. Sanoviv's lemonade recipe blends both blueberry and mint. This duo of tangy flavors packs a punch into one deliciously refreshing drink.
Most recent from Recipes