7 Bright & Healthy Summer Salads
---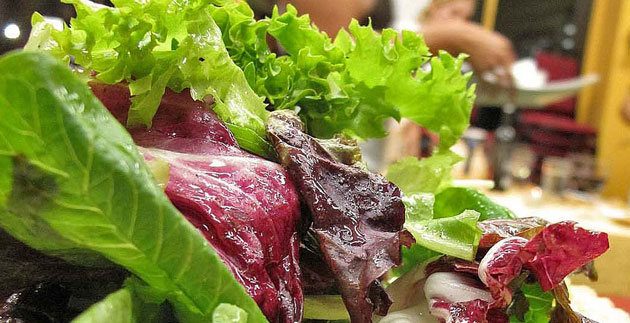 Summer has officially arrived, which for some, may mean less time slaving over a hot stove. Here are some delicious salad recipes from a variety of spas and wellness centers to give you a few cool options that will satisfy your taste buds while feeding your body with a bevy of vitamins, minerals and antioxidants. Mix it up and pack it for a picnic!
Sundara Inn & Spa: Chilled Asparagus Salad Peak season for asparagus in the West is April and May, while high season in the Midwest and on the East Coast is mid-May into July. Utilize this season's bounty of fresh asparagus with this delightful and refreshing recipe from Sundara Inn & Spa in Wisconsin Dells, Wisconsin. Get the recipe! Image courtesy of Flickr user Muffet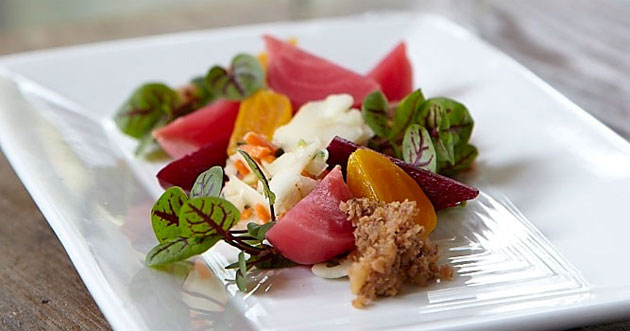 The Ranch at Live Oak Malibu: Beet Spring Salad Beets, which many people love to eat with feta cheese and nuts, are rich in phytonutrients called betalains, which offer antioxidant, anti-inflammatory and detoxification support. While there's no cheese in this beet salad, The Ranch at Live Oak Malibu's Chef Kurt Steeber's recipe doesn't make you miss it one bit. Get the recipe! Image courtesy of The Ranch at Live Oak Malibu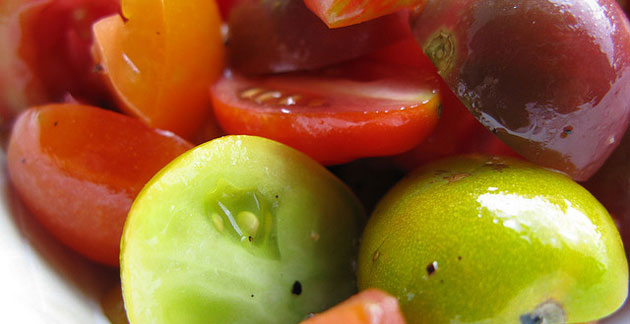 Pritikin: Bright & Sunny Tomato-Rosemary Salad This refreshing recipe from Pritikin Longevity Center puts herbs and tomatoes that are beginning to grow like crazy to good use. Fresh ingredients combine to make a simple yet flavorful dish full of lycopene and antioxidants, including vitamin C, beta-carotene, mineral manganese and vitamin E. Get the recipe!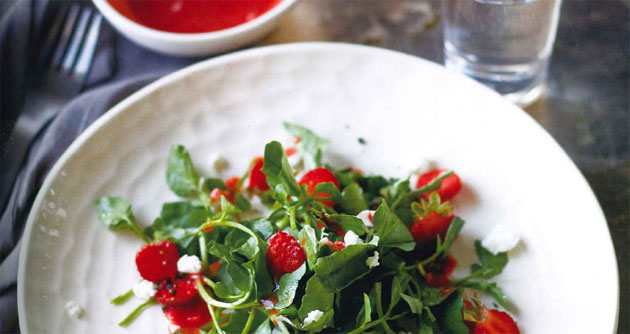 Golden Door Recipe: Watercress, Strawberry and Goat Cheese Salad Perfectly pretty and simple yet full of flavor, this summer salad from Golden Door in Escondido, California is as tasty as it is eye-catching. We love the balsamic strawberry dressing this recipe calls for – a slight stray from the conventional balsamic vinaigrette we usually see for a salad like this. Great for picnics and summer dinner parties, this salad is sure to be a hit. Feel free to add some blueberries to the mix to make it a festive salad for the Fourth of July! Get the recipe! Image courtesy of Golden Door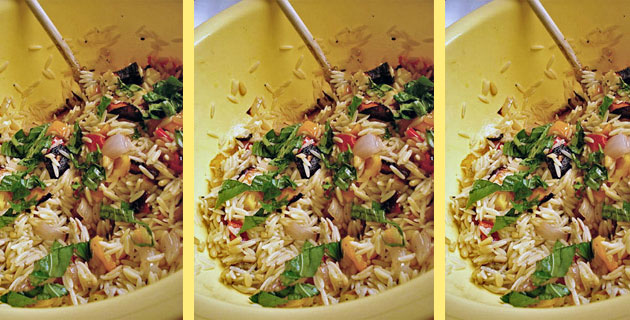 Green Mountain at Fox Run Recipe: Orzo Summer Salad Hot summer days call for light and easy meals and this healthy and tasty Orzo Summer Salad recipe from Green Mountain at Fox Run fits the bill to a tee. Featuring in-season vegetables, finding the freshest local ingredients should be a cinch – perhaps you're growing them in your own backyard! Get the recipe! Image courtesy of Flickr user Brisbane Falling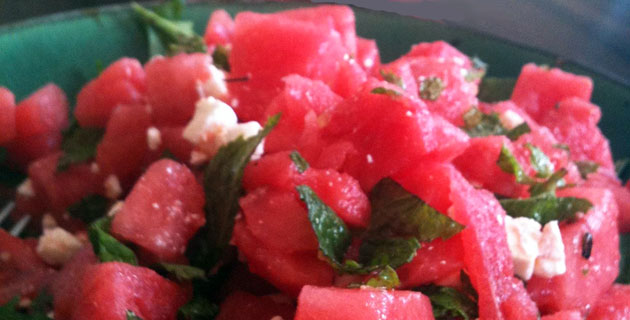 From Our Kitchen: Watermelon & Tomato Salad with Feta & Fresh Basil With fresh ingredients, this hydrating and flavorful salad can be modified to your liking – use a different herb or a different kind of vinegar. I love that this incredibly refreshing, easy and esthetically pleasing salad only calls for a few ingredients, which really highlights the flavors – and colors – of each and every one of them. Get the recipe! Image courtesy of Flickr user Bryan Malesyzk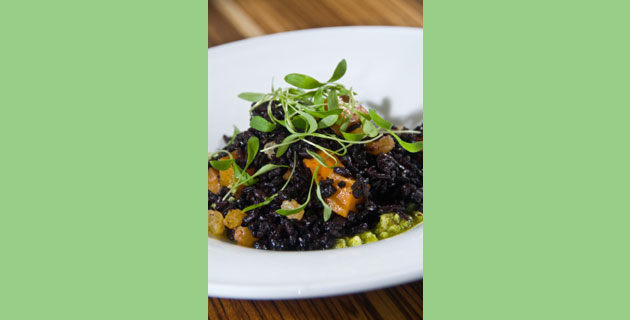 Active Center for Health & Wellness: Phyto-Full Forbidden Rice Salad Contrary to the mysterious nickname for Thai black rice – Forbidden Rice, this phytonutrient-rich food should never be forbidden from anyone's diet. This healthy salad is brimming with vitamins, minerals and antioxidants with its three super food superstars. Get the recipe!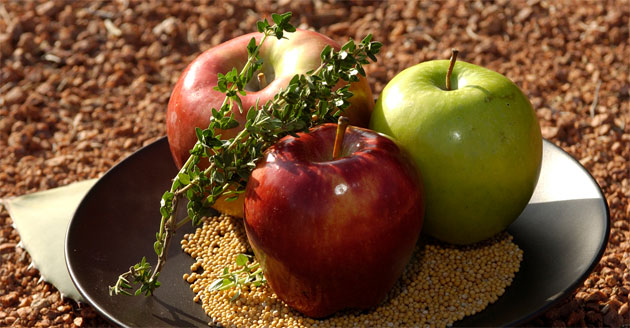 Make Your Own Salad Dressings If you're watching your fat and calorie intake, but love your salad dressing, make your own at home to keep the fat and calories down, and to cut out any processed or hidden ingredients that may be found in store-bought dressing. Two spa chefs – one from Red Mountain in Ivins, Utah, and one from The Oaks at Ojai in Ojai, California – give their go-to tips. Get the recipes of a few popular dressings used at each of their spas. Get seven salad dressing recipes! Image courtesy of Red Mountain Resort
Most recent from Recipes