Wellness Week Recipe #7: Black Bean Brownies
---
Who knew black beans and brownies could go together? Apparently, Shane Diet & Fitness Resorts' Culinary Nutritionist Julie Harrington did.
"I like creating food that people are used to but just with a healthier twist," she says. "At Shane Diet & Fitness Resorts we have brownies on the menu! Eat brownies and still lose weight? Yup! It's all about balance, whole foods, and variety." Harrington adds that she likes to keep the black beans a little secret at first. "Offer these treats just as fudgy brownies because that's what they taste like! It's a great way to sneak in healthy black beans, plus gives it a little protein boost."
With only 15 minutes of prep time, and 35 minutes in the oven, you can't go wrong with this simple yet innovative recipe.
Shane Diet & Fitness Resorts: Black Bean Brownies (Serves 20)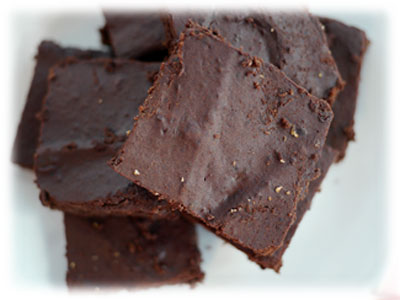 Prep time: 15 min.; Cook time: 35 min.
Ingredients:
1 (15-oz) can black beans, rinsed and drained
3 eggs
3 tbsp canola oil
½ cup unsweetened cocoa powder
Coarse salt, a pinch
½ tsp baking powder
1 tsp vanilla extract
⅔ cup brown sugar, packed
½ cup semi-sweet chocolate chips
Instructions:
Preheat oven to 350° F. Spray an 8×8 pan with cooking spray.
In food processor, process black beans until smooth. Add the eggs, oil, cocoa powder, salt, baking powder, vanilla extract, and sugar; process until smooth. Add 1/4 cup chocolate chips and pulse a few times to fully mix. Transfer the batter to the pan and sprinkle the remaining 1/4 cup chocolate chips on top of the batter.
Bake for 30 to 35 minutes, or until a toothpick inserted at the center comes out clean.
Nutrition information per serving (1 brownie): 150 calories | 4.7 g fat | 22.7 g carbohydrates | 4.1 g dietary fiber | 6 g protein
Most recent from Recipes