Yaxkin Spa at Hacienda Chichen Recipe: Mayan Pomegranate Organic Energy Snack
---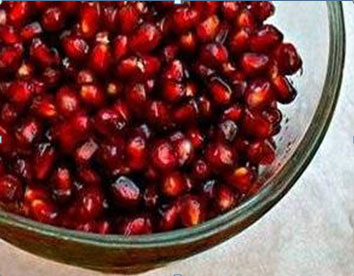 It's peak pomegranate season and for a boost of nutrition and healthy energy, Hacienda Chichen's Executive Chef Josue Cime Tuz offers the delightful taste of fresh pomegranates in many of his organic spa recipes to Yaxkin Spa's guests.

Pomegranate recharges the body with high amounts of potent antioxidants, vitamin C, potassium, and natural fibers; all of this low-cal goodness also aids in the prevention of cancer and heart disease. Mayan Chef Irma Chan Tzul loves to serve this delicious pomegranate snack during summer and fall. Make a habit of enjoying this fruit, and your body will reap the benefits with any of the following energy snack delights.

Mayan Pomegranate Organic Energy Snack Basic Ingredients:

Seeds from 1 large or 2 medium ripe pomegranates
Juice from 1 fresh lime or lemon (about 2 tbsp)
¼ tsp of dried cayenne pepper or Mayan red chili powder (more if you like it hot)
Dash of sea salt or potassium-rich table salt

Place all ingredients in a glass bowl; make sure fruits are well coated with the citrus juice. Add any of the following fruits and vegetables for a variety of tastes: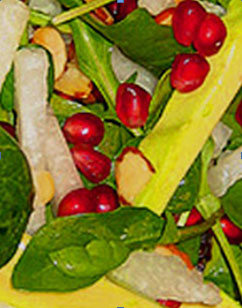 For a Mayan taste: Add a fresh, organically-grown raw Jicama (Yambean), cut in cubes.

For a Fall Colonial taste: Add two fresh, unpeeled apples of your choice, cut into bite-sized cubes. Use organic grown apples when possible; we like the Gordon apple variety for this treat.

Gourmet Organic Lunch Salad: Add walnuts or roasted cashews to the Fall Colonial mix, place them over a bed of baby spinach leaves to create a delicious salad plate. Serve with balsamic vinaigrette dressing or blue cheese dressing; best if dressing is homemade.

Chill pomegranate and fruit mix well prior to enjoying its energy boosting flavor.


Most recent from Recipes