Spa Spotlight: The Atlantic Resort & Spa
Published: Monday, April 4th 2011
---
The vibrant seaside city of Fort Lauderdale recently shed its former image as a spring break hub to become a new, upscale vacation alternative to ultra scene-y Miami Beach – all while on the eve of the city's 100-year anniversary.
Personally, I had visited South Florida yearly for almost two decades (my New Yorker grandparents re-nested in Boca Raton), but I never spent much time in Fort Lauderdale.  A stay at the sophisticated Atlantic Resort & Spa opened my eyes to the city's renewed landscape, chic vibe, and luxury on the beach.
The Mediterranean-styled resort facade faces the 23 miles of golden beaches that belong to Fort Lauderdale. With fewer than 125 rooms, this boutique hotel affords spacious accommodations; all are outfitted with private terraces, allowing ocean breezes to waft inside the modern spaces.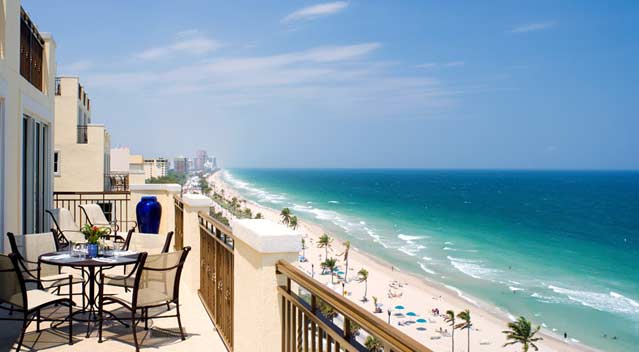 My spa day at Spa Atlantic began in the morning – a delightful way to start a picture-perfect day in sunny Florida.  After showering in my hotel suite (the immense master bathroom also offers inviting, oversized bathtubs, and Tarocco bath products, which are inspired by Sicilian red oranges), I slipped on my plush, terry spa robe provided in room, and took the elevator a few flights down.  The sundrenched boutique lobby of the 10,000-square-foot spa overlooks the oceanfront, lap-style pool stretched across the sundeck. The adjacent Ocean Terrace Bar & Cafe serves up light fare and stunning views, and was a perfect post-spa treat.
The European-inspired spa is outfitted with dedicated men's and women's areas, complete with their own relaxation room, whirlpool, sauna, and steam room.  Popular treatments include the innovative Journeys of the Spirit (or mini Journeys) inspired by exotic destinations like Arabia, India, the Orient, and the Mediterranean, while encompassing the holistic philosophy of the spa.  Each Journey begins with a welcome ritual, and includes a calming bath and signature tea, along with body wraps and scrubs, massage services, and facials.  Numerous other signature treatments are fittingly sea-and-citrus inspired, and Spa Atlantic also offers couples and poolside treatments, as well as special packages for brides, grooms, and girlfriends.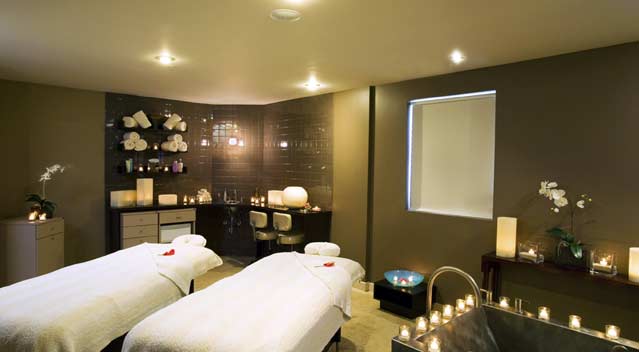 Spa director Kim DeOrsey recently launched several innovative spa experiences that incorporate a fitness component, including Paddle Boarding, a surprisingly Zen-like way to relax, exercise, develop the core, and get in touch with your inner self while basking in the surf.  (For those seeking major energizing, the Atlantic offers an array of water sports, from kayaking to yachting to boating to relaxing in the hotel's outdoor whirlpool and heated pool, open year-round.)
Another new offering, which incorporates a wellness component, is the Energy Healing Session, where guests share physical, emotional, and/or spiritual concerns with a master healer. These two services were among the eclectic signature spa treatments offered during SpaFinder Wellness Week™, when many South Floridians got a taste of the Atlantic.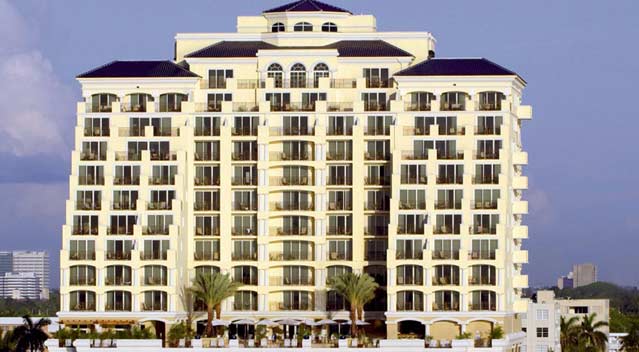 In addition, the Atlantic also offers a full-service salon, boutique, and 24-hour fitness center just across from the spa.  Along with Technogym equipment, the fitness center also features personal training sessions, and yoga, aqua aerobics, and meditation classes.
When beach time or spa-ing wraps up, visitors can always explore world-class boutiques, galleries, restaurants, and nightspots.  The Atlantic's own stylish on-site Trina Restaurant is a hot spot for dinner or late-night cocktails.  At the restaurant's lounge, celebrated Mediterranean cuisine, an outdoor terrace, and spectacular ocean views create the perfect recipe.
Since becoming acquainted with this intimate luxury beachfront resort, and its comfortable elegance I discovered a perfect go-to spot when flying south for the winter.
601 North Fort Lauderdale Beach Blvd, Fort Lauderdale, FL 33304; Tel: 866-707-0835
Exclusive SpaFinder.com Deal:
The Atlantic Resort & Spa
Save US$50 – Oceanfront Lodging, US$100 Credit, More!
Most recent from Editors' Picks