Biggest Loser Resort Parent Comes to Colorado
Published: Tuesday, February 7th 2012
in Spa 101
---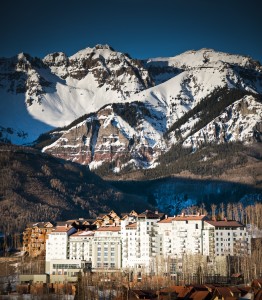 Fitness Ridge Worldwide, famous for its Biggest Loser Resorts in Southern California and Utah, is expanding to the Peaks Resort and Spa in Telluride, Colorado. Guest have the chance to partake in its all-inclusive, comprehensive health and fitness program (a frequent winner for "Best Fitness Program" in SpaFinder's Readers' Choice Awards.) Full-week programs are available from April 8 through May 26.
Fitness Ridge CEO Larry Bond calls the program, "the new standard in experiential wellness," combining a strategic four-pronged philosophy of health, fitness, weight loss and nutrition in an intimate setting — and, in this case, against the spectacular backdrop of the San Juan Mountains. Healthy cuisine under the creation of Fitness Ridge's certified nutritionists and chefs tops off the experience (though we think the Peaks Resort's 42,000-square-foot spa, the largest in Colorado, is the real bonus!)
Special pricing and benefits for Fitness Ridge Telluride are available for advance reservations made before February 15; the offer includes a free DNA test (valued at $995), complimentary upgrade to a full-size suite (subject to availability) and a 10-percent discount on the introductory program price.
Fitness Ridge also has properties in the spectacular red mountains of Ivins, Utah, and the verdant rolling hills of Malibu, California.