Take a Bite Out Of Aging With a Vampire Facial
Published: Thursday, March 29th 2012
in Beauty
---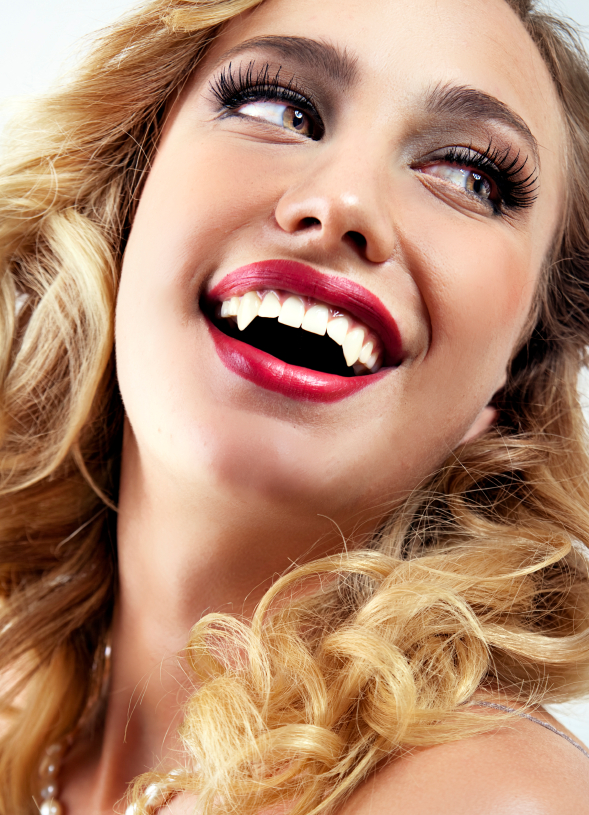 A recent study published in the Archives of Facial Plastic Surgery confirms that with the help of facelifts and cosmetic surgery, we can look up to eight years younger.  In the study performed by the University of Toronto, researchers used before and after photos of 60 facial plastic surgery patients, all around 60 years of age.  After showing the photos to a group of 40 first-year medical students, the researchers asked the students to estimate the patients' ages before and after surgery, and on average, patients looked eight years younger. But what if cosmetic surgery isn't your thing? Let us introduce you to the Vampire FaceLift®.
Vampires are known to be glamorous, beautiful and completely ageless, so who better to model this new procedure after? The procedure uses a kit called Selphyl®, manufactured by Regen Labs, in order to extract the platelet-rich plasma (PRP) from the blood.
"In this procedure a hyaluronic acid injectable dermal filler, like Juvéderm™ and Restylane®, are used in combination with PRP," said Dr. Thomas E. Young of Young Medical Spa in Center Valley, Pennsylvania. "[The procedure is called] 'Vampire' because of the blood taken from the person to make the PRP."
The first part of the procedure is the injection of hyaluronic acid, which gives immediate filling and anywhere from two to six syringes will be used, Dr. Young says. The second part of the procedure is the injection of the PRP, which can be done in one of two ways:
Subcutaneous Injection – This type of injection is delivered just under the skin.
Intradermal Injection – This type of injection is delivered into the skin.
"The PRP causes several positive changes such as slight volume enhancement after about four to six weeks and an increase in skin tone and texture after approximately one to two months," explains Dr. Young. "These changes are thought to be from the growth factors liberated from the platelets."
Anyone who can benefit from improved skin tone, texture and fillers is a candidate for the procedure. It is an interesting alternative to traditional face lift procedures if you are looking for something with less downtime and not-so dramatic results. As always, consult with your physician before making any medical decisions.