Bryant Park Beautiful: Gotham Beauty Lounge Debuts
Published: Monday, April 16th 2012
in Beauty
---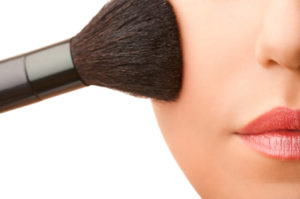 Los Angeles has Blushington and now New York City has Gotham Beauty Lounge.
On April 18th, this one-stop-shop for all things beauty will be opening its Bryant Park Place doors to the public.
What makes Gotham unique is its unconventional range of offerings in one place: from waxing, hair and nail to medical skin care and injectables, Gotham Beauty Lounge caters to both women and men (think grooming for men, lash and brow tinting, included!).
"Gotham Beauty Lounge was developed around the idea that the beauty needs of men and women are created equal," said Judith Seeherman, who co-founded the company alongside entrepreneur Chris Coffee. "We wanted to offer a truly customizable experience for our clients – whether it be a facial during their lunch break, a touch-up before heading out or the work of a full team, coming to them to prep for a special occasion – in an atmosphere that's on-par with Manhattan's chicest lounges and bars."
Located in Manhattan's iconic Bryant Park Place, the beauty lounge offers personalized makeup applications, men's and women's hair styling, custom nail art, manicures, medical skin treatments, injectables and fillers, blowouts, waxing, eyelash extensions, LATISSE®, false lash applications, men's beard and sideburn grooming and lash and brow tinting. In typical NYC lounge fashion, Gotham offers a list of "Happy Hour" specials on mini-treatments and makeup applications.
In celebration of its grand opening, Gotham Beauty Lounge is offering an Opening Promotions Schedule from April 18-22, when guests can go in to receive special pricing on some of the signature services. All promotions run from 10 a.m. to 9 p.m. each day unless otherwise noted.
$20 Braids and Blowouts
Wednesday, April 18 – Choose between three styles of braids for $20: a sleek fishtail, braided updo or headband braid. Or, opt for a traditional blowout instead.
Boys Night Out
Thursday, April 19 –Gentlemen guests are invited to the lounge to choose from two services for just $50; The Gentleman Caller (Gotham Man Express Facial, plus a Man E-Cure) or Beards and Burns (ingrown hair treatment, and beard and sideburn trim).
Velvet Rope Ready
Friday, April 20 –Enjoy $50 makeup applications and complimentary champagne. There are three makeup options to choose from: Gotham Glam (Angelina Jolie smoky eyes), Lady Gotham (Reese Witherspoon light and natural) or The Marquee (Lady Gaga wild and bright).
Express Yourself
Saturday, April 21 –Experience one of the lounge's signature facials, the Gotham Express, for only $30.
Fake It Till You Make It
Sunday, April 22 (11 a.m.-5 p.m.) – Get a half-set of eyelash extensions (top lashes only) for $100.
Gotham Beauty Lounge
32 West 49th St., New York, NY
Monday – Saturday: 10 a.m.-9 p.m.
Sunday: 11 a.m.-5 p.m.
For additional information and a full menu of services, visit  Gotham Beauty Lounge's website.