Crabs, Crocs and Craniosacral: Naples, Florida
Published: Thursday, June 14th 2012
in Spa 101
---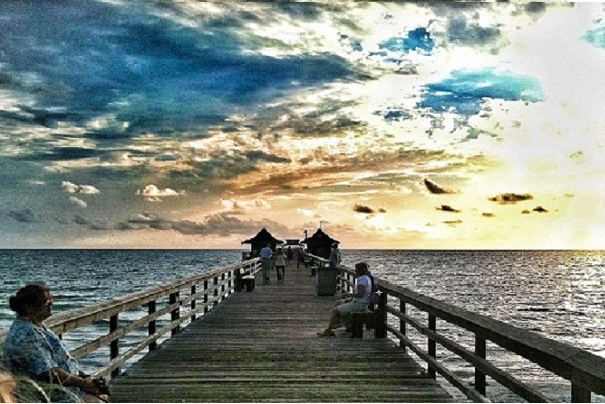 Southwest Florida is a far cry from visions of Mickey and Minnie. Located on the Gulf of Mexico, Paradise Coast, consisting of Naples, Marco Island and the Everglades, is an ideal destination for thrill seekers and cocktail drinkers alike.
Whether you want to spend your day in one of the area's beautiful spas, make your way through a diverse ecosystem of plants and wildlife or shop-til-you-drop on Naples' luxurious Fifth Avenue, Paradise Coast is the place for you.
Naples Beach Hotel & Golf Club
Spread out on 125 tropical acres, the Naples Beach Hotel & Golf Club is the area's only beachfront hotel with onsite golf, tennis and spa. Guests can stay in one of the 317 renovated guest rooms and suites, relax in the spa and dine at one of the resort's restaurants (definitely try the Mahi Mahi Fish Wrap at HB's on the Gulf!)
The Spa at the Naples Beach Hotel & Golf Club offers a quiet respite for leisure and business travelers. From its day spa packages and massage, skincare, body and hydrotherapy treatments to its full-service salon, hotel guests and locals can all find something on the menu of this cozy Naples spa.
Naples Bay Resort
From the moment I checked into the Tuscan-style Naples Bay Resort to the moment I checked out, my experience was amazing. The guest rooms, equipped with a full kitchen, living room, comfy bedroom and private balcony with gorgeous views of its 97-slip marina, had me feeling right at home. Beneath the guest rooms are amazing boutiques and dining options. A must-taste is the French-Asian fusion L'Orient, Naples' newest restaurant, where carefully crafted cocktails are inspired by the signs of the Chinese Zodiac. The resort also features five pools, a lazy river, fitness center and access to the Naples Bay Water Shuttle, an affordable ride (just $5 a day for as many rides as you wish!) to Naples' popular waterfront shops and restaurants.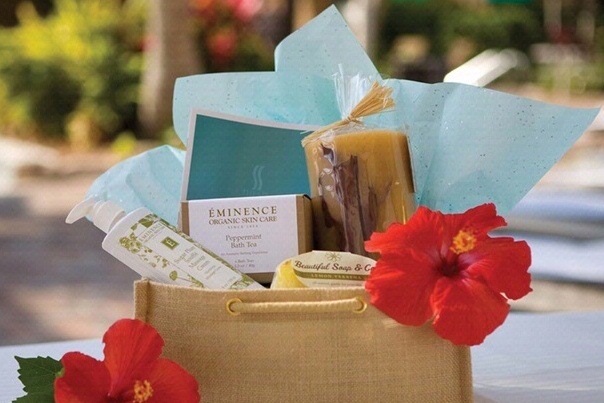 The Spa at Naples Bay Resort
My second day in Naples started off on the right note, with a Custom Organic Fruits and Vegetables Facial at The Spa at Naples Bay Resort. The quaint, three-treatment-room spa, which features steam rooms, aqua lounges and an outdoor adults-only pool, offered the perfect wake-up call. After slipping into my robe and enjoying some quiet time in the women's relaxation lounge, where you can delight in complimentary teas, I was taken to a beautiful room for my facial. Using Eminence Organics products, my therapist delivered a top-quality facial that left my skin radiant, soft and, for the first time, not begging for makeup! In addition to this service, the spa offers a multitude of holistic therapies and uses all-natural and luxurious product lines.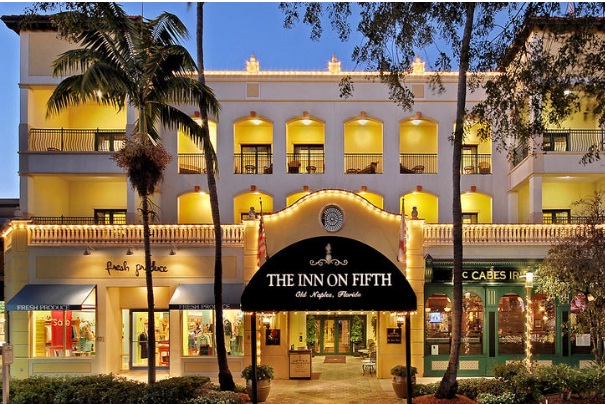 The Spa on Fifth
Naples' Fifth Avenue is lined with delicious restaurants and trendy shops and is home to the treasure that is the Spa on Fifth, located on the third floor of the Inn of Fifth. Upon walking into the feng shui-inspired space, I was overwhelmed with a feeling of relaxation as I changed into my robe and met my therapist Karla Bradis, a healing, reflexology and craniosacral specialist. Karla quickly assessed my needs and made me feel at ease while she aligned my spine, and in a few short movements, had the chronic pain in my neck slowly melt away. While I enjoyed a lavender wrap, Karla started my reflexology session in which I learned that your feet can tell you so much about your body's overall health. We finished with a healing massage, which again melted away the stress and pain I frequently experience. For anyone traveling to or currently living in Naples, I highly recommend a visit to the Spa on Fifth and a session with Karla!
Image courtesy of The Inn on Fifth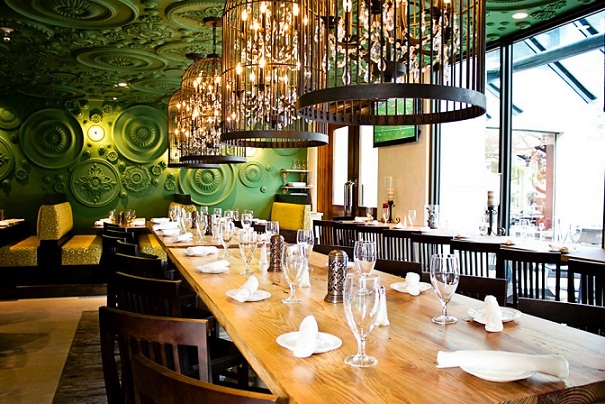 Good Eats
Naples is a foodie's dream, with endless options for dining out and enjoying the ambiance of the Gulf. If you love Italian, Barbatella is a must. Located on the bustling Third Ave, Barbatella serves up traditional Italian cuisine and brick-oven pizza that is to die for. You also cannot leave without having the mint-chocolate-chip gelato! For beach lovers, head over to the Turtle Club at Vanderbilt Beach for alfresco dining in the sand. The restaurant's Famous Oysters "Turtlefeller" are killer, and proceeds from its signature drink, the "Turtle-tini," go to the Conservancy of Southwest Florida's sea turtle research efforts, so enjoy a cocktail or two, for the sea turtles! For lunch, Pinchers Crab Shack in Tin City is fab – the crab-and-cheese dip, while completely sinful, was amazing!
Good Eats on the Go!
For those of us who are indecisive when making dining decisions, hop on the Naples Food Tours bus and get an insider-sampling of the unique options Naples has to offer. Our three-hour tour with founder and foodie Elaine Osbond took us to five hidden gems, all guaranteed to please. Our tour began with Old World tastes from Greece and Turkey at Old World Market, where you can find delicious specialty gourmet items. From there we had a lesson in oil at Naples Olive Oil Company; I learned all the ins and outs of oil and vinegar and was able to taste-test combo-infusions like lime and chocolate (now a favorite for salads!). Joey D's pizza was next, which reminded me of my beloved thin-crust pizza from home in Jersey, probably because the owners brought their business straight from Seaside! Dessert was care of SweetHartz, which delivered delicious, homemade, chocolate truffles; as well, Peace, Love & Little Donuts packed a pint-sized punch with its Samoa-flavored mini donuts!
Adventure!
In between all of the spa, wine and dining, it's always fun to get your heart pumping. Naples has no shortage of thrills for the adventurous traveler, starting with a ride on the ODIN with Pure Naples. Custom-made in the US based off of a New Zealand design, this 25-foot Eco-friendly scream machine offers 360 jet-propelled spins in the Gulf, all while spotting manatees and dolphins! For a more hands-on adventure, take a four-hour guided kayak tour with Everglades Area Tours down the largest subtropical wilderness in the United States, home to more than 300 species of bird and dozens of endangered species. If you are really feeling adventurous, you can take a walk over to Tin City and visit Gatorman Mike, who will be returning to Naples in October 2012. I was lucky enough to spend some one-on-one time with Mike's four-year-old pet alligator, Bobby! Naples truly has something for everyone!