Spa Spotlight: The Chatwal Spa by Kashwére
Published: Tuesday, September 27th 2011
---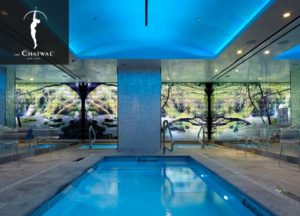 New York City's Times Square offers nonstop dynamic energy, lively and excited noise and an over-the-top volume of vibrant neon lights and LED signs. Just steps away in the Theater District resides the five-star luxury Chatwal Hotel, an art deco-inspired boutique hotel that provides its own glitz, albeit one of Old New York sophistication and glamour rather than of the illuminating lights found so close by. Inside this midtown Manhattan landmark, the first member of the Leading Hotels of the World in Manhattan's theater district, spa-goers can escape the hustle and bustle to find the Chatwal Spa by Kashwére, which provides its own bright light.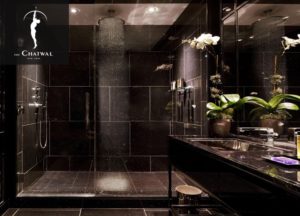 A Tranquil Oasis Off Times Square
The Chatwal Spa by Kashwére sets the stage with three treatment rooms, three private changing suites with aromatherapy steam showers, and a mani/pedi studio. A relaxation lounge with spa aperitifs and an infinity lounge boasting two saltwater pools (one hot plunge pool and one lap pool with three types of natural water currents, no less!) tempt guests to linger, while a fitness center is available for those looking to burn off some energy.
Emphasizing color and light, all elements—from the signature Chypre fragrances and the personalized selection of music to the Kashwére spa apparel and linens, including the adult shawl-collared robe, featured on "Oprah's Favorite Things!" list—are a tour de force in their own right and are designed to create a sensory experience.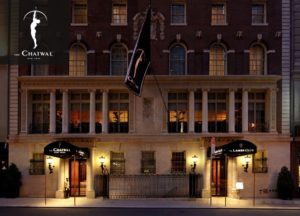 Bespoke "touch-driven" treatments are also amped up, with staples to entice the senses like the L'Aroma Massage (60 mins, $190), the Skin Radiance Body Cocktail (60 mins, $185) and the Anti-Gravity Facelift (90 mins, $275), which celebrate eco-friendly products.
Be sure to check out the Chatwal Spa's SpaRahRah!™ offer, available this Friday!
Most recent from Editors' Picks