Spa Spotlight: SPArties® Mobile Day Spa
Published: Tuesday, June 19th 2012
in Spa 101
---
Today's busy lifestyle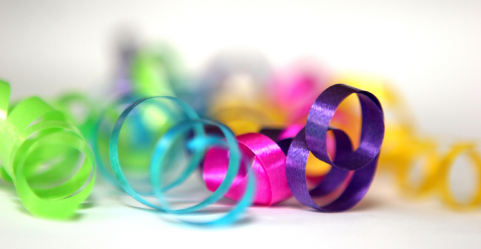 leaves most of us stressed, overtired and in desperate need of some quality spa and wellness time. But what happens when schedules become so jam-packed that getting out to your favorite spa is turning into more of daydream than a reality? Enter, SPArties® Mobile Day Spa.
Founded more than 10 years ago, SPArties® Mobile Day Spa brings the relaxation and wellbeing your body, mind and spirit so desperately need, straight to wherever you may be. Serving all of New Jersey, New York City metro, Eastern Pennsylvania and Southern Florida, SPArties® offers clients all of the benefits of a day at the spa in the comfort of their own home or office. SPArties "sets the mood" by bringing decor, lighting, music, linens, sheets, towels, blankets, robes and slippers to truly bring the entire day spa experience directly to you.
The mobile day spa specializes in "life-altering" memorable occasions, such as bridal showers, bachelorettes, milestone birthdays, retirements and more, and services are also available for corporate and promotional events. Signature on-the-go treatments include SPArties® Shots, where "SPArtenders" set up an aromatherapy bar of scented lotions and clients select the scent of their choice to be used along with a mini hand, foot or neck/shoulder massage. These "shots" can "be done at any [type of event] from a backyard BBQ to a black tie affair," says Janet Rotella of SPArties® Mobile Day Spa. "Imagine dancing all night at a wedding or black tie fundraiser and getting a nice foot massage for those sore dancing feet?"
Services are "ordered" from the spa menu just as if you were ordering from a caterer; every selection can be customized and tailored to make your "SPArty" perfect for you. Services include full-body Swedish table massage, non-invasive chair massage, face and scalp massage, facials, makeup application, nail-polish services and aromatherapy. Children's packages were recently added to the menu and all SPArties treatments are available to men, women and children aged seven and older. This summer the mobile day spa will be rolling out new treatments and expanding its service areas. For more information check out www.sparties.com.