Giving Waxing Another Try with My First Brazilian
Published: Thursday, May 13th 2010
in Beauty
---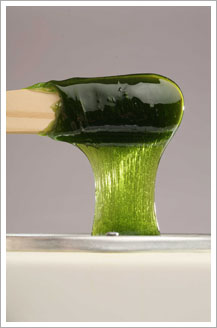 My fear of waxing started when I was in high school.  At the time, I was using an acne medicine and I did not know that you were never supposed to get waxed while on that medication.  Needless to say, it did not go well  – in addition to removing the hair, the wax also removed my skin.

Since then I have stuck to other forms of hair removal – shaving, plucking, and threading, so it was a bit out of the blue when I decided I was sick of shaving my bikini area and would take the plunge again and get waxed.

After talking to several friends who have been waxing for years, I decided to go to Uni K Wax, a waxing salon that many New Yorkers have raved about.  I was told that the type of the wax the spa uses is much less painful.  Instead of applying the wax and removing it with a paper or cloth strip, the wax seems to harden and  peel off.

The day of the waxing came and I was a bit nervous about the logistics of getting a Brazilian Wax.  My technician walked me into a room and told me to "get ready."  I wasn't exactly sure what that meant, but she told me to take off my pants, as well as my underwear, lie down, and wait for her to come back.  I am not a very shy person, but it was a bit of an uncomfortable situation for me just lying there completely exposed, but she was such a professional that a few seconds after she returned to the room, I felt completely comfortable.

And then she began waxing.  Surprisingly, it did not really hurt at all.  There were a few moments of discomfort, but it went by very quickly.  She waxed the entire area in front, and then had me hold my knees to my chest to get the back.  She told me that since I have shaved for so long that I might need to come back after 3 weeks, but that in the future, the waxing should last between 4 and 6 weeks.

After it was all done, I was very happy with my decision to get over my fear of waxing.  And I'm glad I made this switch in time for bathing suit season.