A Visit to Quebec City – The Paris of North America
---
Our contributor Amber Gibson recently visited the Paris of North America, Québec City. As one of the oldest European settlements on the continent, the city is oozing with Old World charm and lots to see. Check out her picks for where to stay, spa, and snack in Québec.
Where to Stay
Both the Hôtel Château Laurier and Hilton Québec are comfortable and straightforward accommodations just outside the famous ramparts of Old Québec. The former is home to a nice spa while the latter has the best skyline views in town from the top-floor executive lounge. Definitely pay the extra fee for club access if you're staying at the Hilton.
Within Old Québec there are several hotels ranging from the imposing Fairmont Le Château Frontenac, said to be the most photographed hotel in the world, to smaller bed and breakfasts. The most luxurious of all is the Auberge Saint-Antoine, a Relais & Châteaux property with just 95 rooms, which makes for an intimate home. Hundreds of archaeological artifacts dating back to the 1600s were found during renovations in 2003 and are now displayed throughout the hotel.
The vast majority of Quebecers (95 percent!) speak French as a first language and cabs can be difficult to find, so wherever you're staying, ask for directions before leaving the hotel and you might also want help calling a cab.
What to Do
For a city with such rich history, and so important in the European exploration of North America, you'd be remiss not to learn more about how this magnificent city came to be. From the majestic Parliament building, inspired by the Louvre, to the fortifications and citadel, to Old Québec Funiclair and its unique view of the historic section of town, remnants of the past confront you at each turn. The entirety of Old Québec is a UNESCO world heritage treasure. Hunt for the cannonball lodged in a tree. Legend has it that this is the oldest tree in Québec and the cannonball was fired during the 1759 Battle of Québec, an important battle during the Seven Years' War.
Explore the colorful art galleries on Rue Saint-Paul and Rue Saint-Pierre ranging from contemporary African art to abstract local landscapes and poke your head into the various antique shops around town for interior decorating inspiration and impressive doll collections. Québec is a beautiful city to explore on foot, and wandering aimlessly can truly be a pleasure.
Stop for a nibble at the Marché du Vieux-Port, the city's largest farmers market and open seven days a week, all year round. In early August, blueberries and strawberries were in peak season and I tried chocolate-covered fresh blueberries for the first time. They burst in your mouth and are so much tastier than chocolate dried fruit. There are great local sausages and cheese, foraged mushrooms, wines, and maple syrup products as well.
Where to Spa
Institut Payot at the Hôtel Château Laurier is an intimate but lovely spa. There are just two treatment rooms – one for facials and the other for massage. The Payot skincare line is made entirely in Paris. I tried a signature facial tailored to brighten my complexion, with a refreshing grapefruit extract masque, toner, and moisturizer from Payot's Derma-White Berry Complex line, made from a powerful mix of plant extracts. My esthetician, Stéphanie, was deft and gentle with exfoliation and the extensive facial massage in this luxurious 80-minute treatment. Since the spa is so small, do book in advance to insure there is space.
Where to Dine
Restaurant SSS is a simple and casual choice with very tasty food on Rue Saint-Paul. Dine al fresco if you visit in warmer months, and try their ribs or a salmon or beef tartare.
If you visit the Musée de la Civilisation, home to Québec's largest historic and ethnographic collection, stop for a bite at Café 47. The menu changes often and is inspired by featured exhibits. I had a delicious dinner with Middle Eastern flavors like grouper with chermoula and a cream of lentil soup spiced with cumin to reflect the Egyptian Magic exhibition that's running until April 10, 2016. After dinner, we headed across the street to watch a magnificent display of fireworks with a nightcap and bites of baklava and crushed pistachio chocolate truffles with apricot ganache.
Nightlife is right around the corner from the Hôtel Château Laurier on the Grand Allée, where sidewalk cafes and restaurants line both sides of the street along with bars and nightclubs. The crowd can be a little young though, since the drinking age in Canada is 18.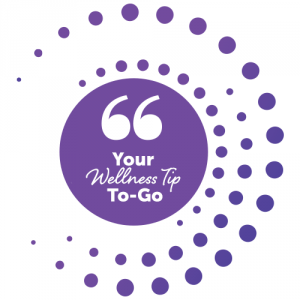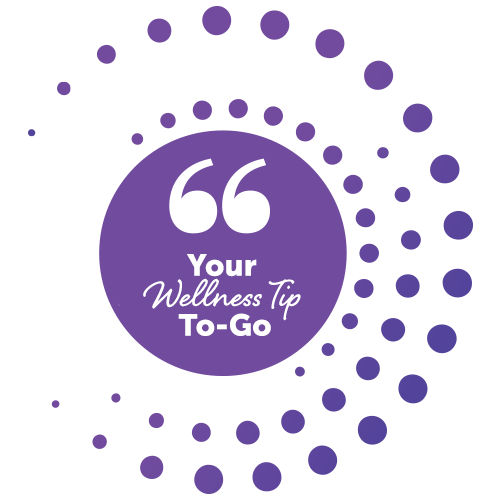 Your Wellness Tip To-Go:
Did this taste of Québec inspire you to start planning your very own trip? Browse through our fabulous partner locations in the Paris of North America on spafinder.com.