Budapest Treats Travelers to Free Spa Through March 2011
Published: Tuesday, December 14th 2010
by Amy Sung
---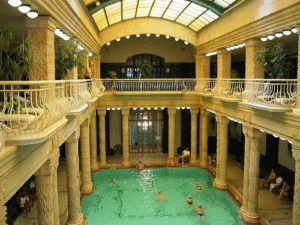 How's this for a holiday treat? As a part of Budapest's winter marketing campaign, the city is offering visitors free entry to one of its three most popular spas through March 2011! If that's not enough, they're also throwing in a free night's stay at participating hotels if you visit for three or four nights.
Budapest is teeming with thermal springs – about 118 to give you an idea. The three participating in the campaign are the Széchenyi thermal bath, the largest medicinal bath in Europe, the Gellért Baths and Spa, one of the most popular for visiting tourists, and the Rudas thermal baths.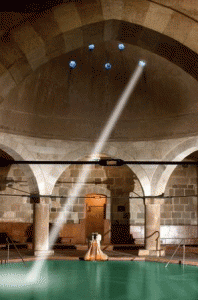 To top off the campaign, 60 hotels are also participating in the Budapest Winter Invitation by offering free guest nights, and Malev, the Hungarian national airline carrier, is providing deals on flights, according to the Hungarian National Tourist Office.
The campaign is a part of the tourism agency's plans to position Hungary as a health tourism destination over the coming years, luring tourists away from other eastern European health hotspots such as Poland and the Czech Republic. In the past 10 years, Budapest has experienced a boon in the number of spa and wellness hotels, which has increased six-fold since 2001, when there were 24 spa and wellness hotels. In 2009, there were 140.
Even Angelina Jolie and Brad Pitt are getting in on the spa action in Budapest, taking the entire family to a thermal spa originating from the 12th century.