California Dreamin'….Find Great Spa Deals in the Golden State
Published: Tuesday, October 27th 2009
---
California is home to some of the best getaway spas in the world – and right now there are some very dreamy deals to be had on the West Coast. From the legendary, zen-like Golden Door Spa in SoCal, to the Madonna Inn Resort and Spa (a favorite of the trendy, hipster crowd), to the Hotel Healdsburg in the heart of Northern Califonia's wine country you'll find affordable getaways in the Golden State!
Southern California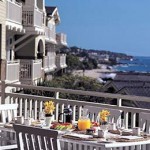 Laguna Beach, CA
(Nearby airports: Orange County's John Wayne Airport, LAX, San Diego International Airports, Long Beach)
Located on a stunningly beautiful bluff overlooking Laguna Beach and the Pacific Ocean, Montage this spa has distinguished itself for its ultra-luxurious amenities and its homage to the art of California. Spa Montage offers many ocean-themed treatments, as well as a very comprehensive menu of fitness classes. Montage's special program, Surrender Retreats, offered four to five times a year, combines the exercise and wellness components available at most destination spas with the extensive and distinctive pampering treatments for which resort spas are frequently renowned.
SpaFinder Deal: Save $1,130 – Girlfriend's Getaway Package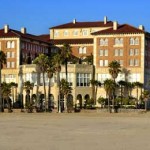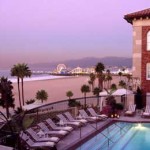 Santa Monica, California
(Nearby airports: LAX)
Sophisticated with a sense of fun, Casa del Mar has been the "playground" for California's elite beach crowd since the roaring '20s. Set on the sandy shores of Santa Monica, just 15 minutes from Los Angeles, the hotel reflects a Mediterranean seaside retreat with decor that includes stenciled wooden beams, velvet drapes, and whimsical touches like a classic photo booth and fortune teller machine.  Aimed at fully aligning mind, body, and spirit, the hotel's new Sea Wellness Spa offers comprehensive treatments that target inner and outer well-being. Additional amenities include a fitness center and pool available for guest use. Following a day at the shore or on the nearby iconic Santa Monica Ferris wheel, guests can return to stylish guest rooms appointed with overstuffed chaises and deep soaking marble tubs.
SpaFinder Deal: Save $316 – Package – Ocean View Accommodations, 30-Minute Massage, More!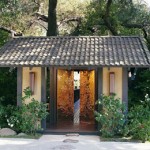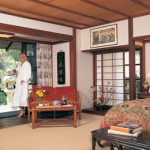 Golden Door
Escondido, California
(Nearby airports: San Diego Airport)
Tucked away in a tranquil pocket of northern San Diego County, the legendary Golden Door offers a world of new beginnings. As peace of mind and well-being are reached, guests develop bonds with nature, fellow guests, and themselves. Golden Door was designed based on the ancient traditions of Japanese honjin inns. The setting includes serene sand gardens, koi ponds, and antique stone lanterns. A circular labyrinth is used to teach the Zen Buddhist practice of kinhin (walking meditation). This breathtaking, yet meditative environment inspires possibilities for personal renewal.  Decision-making is kept to a minimum as the all-inclusive schedule and program is magically created for each individual, allowing a truly stress-free week to unfold. Guests check in on Sundays for the usual weeklong stay, each night receiving a tailored schedule for the next day. Though the 40-room Golden Door is designed for women, some co-ed and men's weeks are offered throughout the year.
SpaFinder Deal: Save US$1,750 – Thanksgiving Coed Week Special!
Westlake Village, California
(Nearby airports: Burbank, Van Nuys Airport, LAX)
With expansive serenity gardens, cascading waterfalls, and a meditative pagoda, this calming environment is set amid acres of lush gardens, with the Santa Monica Mountains as its background.  The hotel's décor is English classic contemporary design exterior with English manor-inspired interiors with dramatic Asian accents such as a Chinese pagoda, onyx and carnelian stone decor, and a destination spa offering treatments that blend ancient Eastern therapies with current Western techniques. Guests can complement spa services with a visit to California Health & Longevity Institute; the facility's "360-degree" approach to health and wellness offers programs and activities such as healthy cooking classes, yoga sessions, fitness, lifestyle, and nutrition consultations, and dermalogical and alternative treatments. Additional amenities include two swimming pools (one adult and one family), kids and teen clubs, walking trails, and ample dining options. Hiking trails, and Malibu beaches are nearby.
SpaFinder Deal: Receive Free Second Night – Double the Fun Package!
SpaFinder Deal: Save $390 per person with the Bridal Party Package!
San Diego, California
(Nearby airports: San Diego International Airport)
Located on Los Peñasquitos Canyon Preserve, a short drive north from downtown San Diego, The Grand Del Mar has 249 guest accommodations and a spa with its own organic product line. A Tom Fazio-designed golf course is available, as well as tennis courts, swimming pools, and a fitness center. The signature restaurant, Addison (named for architect Addison Mizner, whose work influenced The Grand Del Mar's design), has garnered accolades and has an award-winning wine list. The surrounding canyon preserve stretches more than 4,000 acres (1,619 hectares) and provides the option to go hiking or horseback riding.
SpaFinder Deal: Save $145 with One-Night Stay, Plus Receive $350 spa Credit!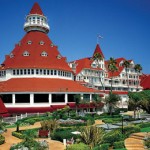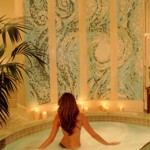 Spa at The Del – Hotel del Coronado
San Diego,California
(Nearby airports: San Diego International Airport)
Located on the 7.4-square-mile island of Coronado, which is in San Diego Bay and linked to San Diego by bridge, this Victorian-era hotel, known simply as "The Del," has a prime beachfront location, with full or partial ocean views from many of its guest rooms. Now a National Historic Landmark, the resort has played host to U.S. presidents, Thomas Edison, and Charles Lindbergh, among many others. The resort was also one of the backdrops for the movie Some Like it Hot. There are several pools, a beach, and programs for kids and teens. The Spa at the Del has ocean views and hydrotherapy-focused treatments and much more.
SpaFinder Deal: $190 – Package – Two 50-Minute Spa Services, Accommodations, More!
Central Coast California
San Louis Obispo, California
(Nearby airports: San Luis Obispo Airport or LAX)
Set amid the majestic San Luis Mountain, the resort's over-the-top design is an assortment of Swiss Alps-inspired architecture accented with vivid pink, stained glass, and boulders as decor. Guest rooms are individually themed, ranging anywhere from Safari to Caveman to Just Heaven (the celestial-style room is outfitted with golden cherubs and a staircase leading to a private viewing tower). The resort's full-service spa and swimming pool area, comprising a waterfall, lagoon, and gazebo, help create a calming environment at this unique resort. Located in the heart of the central coast wine region, the property offers restaurants, a cocktail lounge, ample hiking and biking trails and more.
SpaFinder Deal: Savings of up to $204 – Couples' Overnight Offers!
SpaFinder Deal: Savings up to $212 – Group Getaway Special!
Northern California and Wine Country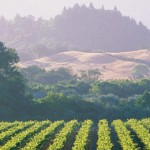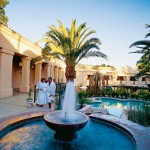 Fairmont Sonoma Mission Inn & Spa
Sonoma, California
(Nearby airports: Sacramento, San Jose, SFO or Oakland)
For hundreds of years, Native Americans bathed in the thermal mineral waters that are located on the site of the present-day Fairmont Sonoma Mission Inn. When a bathhouse was built there in the l840's, the springs became a destination for San Franciscans, and in the l920's, an elegant, Spanish mission-style inn was constructed to accommodate them. Today visitors flock here not only for the healing waters but also for the luxurious amenities and conscientious services that are a hallmark of the Fairmont brand.
SpaFinder Deal: Save $100 – Rejuvenation Package!
SpaFinder Deal: Receive 10% Discount on Spa Services!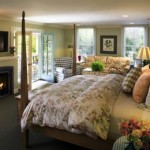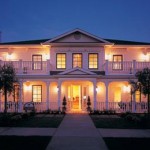 MacArthur Place Inn & Garden Spa
Sonoma, California
(Nearby airports: Sacramento, San Jose, SFO, Oakland)
A short drive from renowned Sonoma and Napa Valley wineries, located on what was once a working ranch and vineyard, MacArthur Place Inn & Garden Spa is a 64-room hotel with a homey, somewhat rustic vibe. Some rooms are in the original residence, built in the 1850s; others are in clusters of newer, Victorian-style cottages surrounded by acres of striking gardens. The garden-themed spa offers regionally inspired treatments, some using flowers, herbs, or other ingredients grown on-site. The hotel also has a western-themed steakhouse, as well as a fitness center and swimming pool. Sonoma's main plaza, bordered by restaurants and quaint shops, is a short walk away.
SpaFinder Deal: Save up to $50 on Spa Service with Overnight Stay!
SpaFinder Deal: Save up to $50 on Spa Services – Groups of Four!
Healdsburg, California
(Nearby airports: Santa Rosa Airport SFO, Metropolitan Oakland International Airport)
In the heart of Sonoma County's wine country, this getaway offers a sophisticated and simple charm. Glass-and-steel bridge walkways, a screened porch with 14-foot ceilings, windows, and doors, a lantern-like stair tower adjacent to the classic front lobby, and metal cornices crowning the tops of buildings add to the hotel's elegant minimalism aesthetic, and its full-service spa is nestled in the middle of a lovely garden courtyard, adjacent to the swimming pool and Jacuzzi. The Dry Creek Kitchen features fresh regional cuisine and an extraordinary wine collection. Just 60 minutes from San Francisco, the charming town of Healdsburg is an ideal starting spot to spend the day wine tasting or exploring the local vineyards.
SpaFinder Deal: Receive Two 50-Minute Spa Services with One-Night Stay – Spa Retreat Package!