Confessions of a SpaFinder: Seeking "Wellness" in Aspen
Published: Wednesday, June 27th 2012
---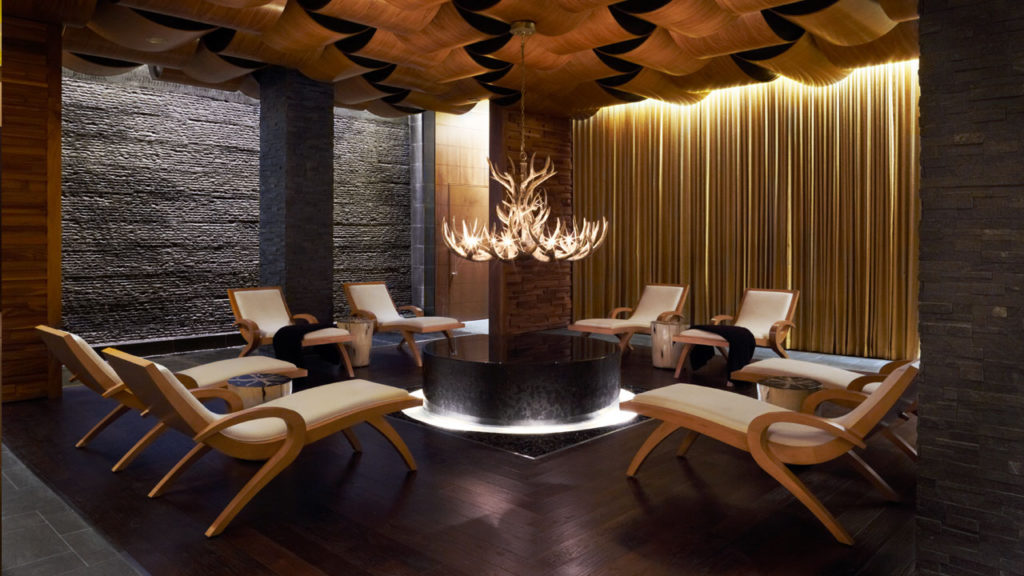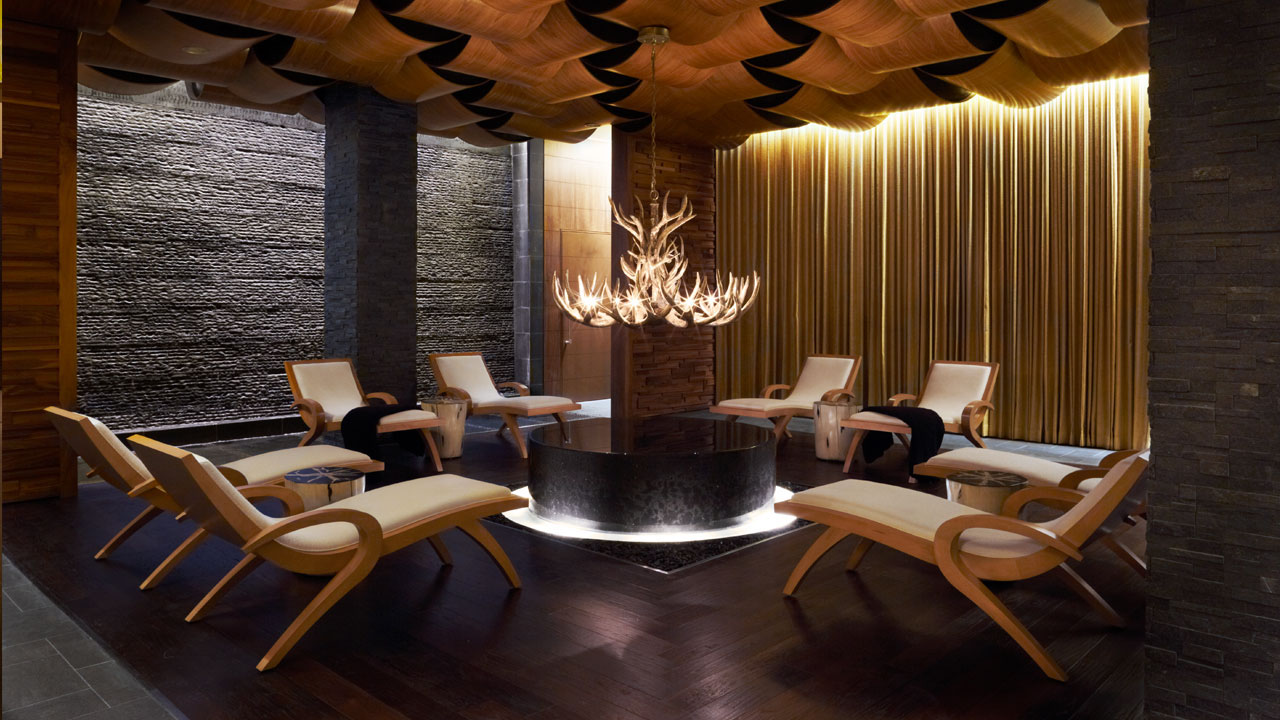 It's not too difficult to find "wellness" everywhere in Aspen.  The physical setting is breathtaking and just inhaling the extraordinary, fresh air can give you a renewed sense of vitality.  However, after many days of hard work and a touch of altitude sickness (I hate that word!) leading up to our Global Spa & Wellness Summit, combined with three very thought-provoking days of the conference, my body, mind and spirit were ready for a timeout!
I visited Aspen's Spa at the Viceroy in Snowmass where, I must confess, I had my very first Kerstin Florian facial!  I've been a fan of the brand's Neroli Water Spray for quite some time, which I use when flying ─ but I've never had one of its facials . . .and what a treat the caviar facial was.  As well, the spa is gorgeous with beautiful touches evoking the outdoor feeling of Colorado: white birches, wood, a dramatic elk chandelier and tiles of varying brown, golden and burnt sienna shades.
The facial started with a warm foot bath while I lay on a lounge chair in the relaxation area.  One hour later, I came out with glowing skin from the caviar-based products that Tara, my esthetician, used, including a very unusual facial mask called a Marine BioMatrix sheet that covered my eyes and lips. While that may sound claustrophobic, it was anything but and actually felt quite hydrating, offsetting the effects of the high-altitude.  In the course of the facial there were many lovely details, including lots of massage, paraffin on my feet and hands and wonderful bamboo sheets that were extremely comfortable to lie on.  In case you were curious, the caviar-based products have a very fresh smell that is far from what one eats on blinis!  I learned that caviar is close to our own cells, abundant in protein, water, lipids and minerals, which really benefit your skin, especially when you are tired and puffy from not enough water or sleep!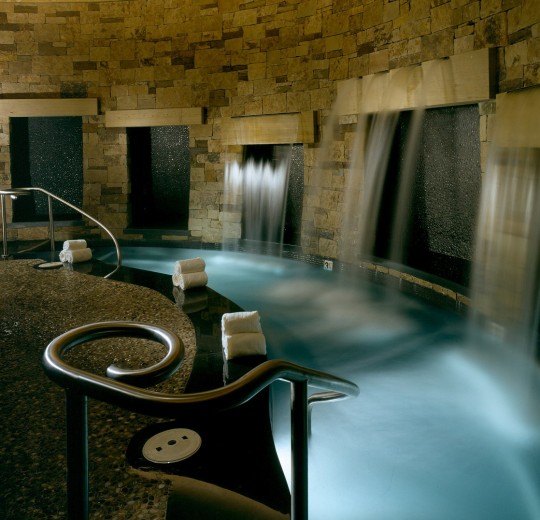 My second spa experience took place at Remède Spa at the St. Regis Aspen.  In addition to its outdoor focus, Aspen is known for being a haven for foodies, as it is the location of the annual Food & Wine Classic.  So it was fitting that Remède Spa has just launched its "Farm to Massage Table" treatment, an 80-minute ritual that includes an appetizer, main course, intermezzo, dessert and icing on top, just in time for this year's Classic.
The treatment began with Annabel (I confess – she's on my personal Top 10 list of all-time great therapists!), letting me select two scents to customize my body scrub and body butter.  I was very impressed with these Salt of the Earth product scents, a new line from the Great Salt Lake in Utah.  After a bit of back and forth, I ultimately selected Cabernet Neroli, which smelled like orange and grapes, and Biscotti, which smelled like freshly baked almond cookies!
The appetizer body scrub was a gentle blend of salt, sugar and grape-seed oil with the addition of my custom scent, which Annabel hand-mixed right before applying it.  After showering, I was then treated to a 60-minute massage – my entrée – followed by a hot towel "wrap" – my intermezzo, or palate refresher, as it's called at fine dining establishments.  Annabel then applied my custom-made Biscotti body butter, which was my dessert without calories!  At this point, I was so relaxed, I was practically floating on air.  And did I mention that Annabel also applied paraffin to my feet?  The treatment ended with the proverbial "icing on top," or  a scalp treatment with MoroccanOil and a mask, leaving me completely nourished from head-to-toe.  In the near future, Remède will incorporate food pairings with the "Farm to Massage Table" treatment, making it an even more integrated sensory experience.  But from my perspective, the treatment was a complete treat exactly as delivered.