Delicious Dessert-Inspired Spa Treatments
Published: Monday, March 14th 2011
---
When it comes to dining, it's hard not to opt for dessert first. Now spas are making it even more tempting, with delicacy-inspired treatments listed on their menus for Wellness Week™. Whether it's the Chocolate Truffle Body Wrap at Channing's Day Spa in Chicago or the Blueberry Slimming Wrap at Om Spa Chiropractic & Wellness in Charlotte, these food-type treatments sound almost tasty enough to eat! Plus, research shows that the ingredients in treatments like these can be good for you too.
Here's a taste of the decadent spa treatments you can indulge in this Wellness Week™: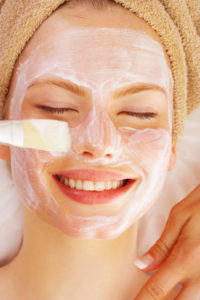 Priori Anti-Aging Coffee Berry Facial – Morgan Run Club & Resort
Organic Passion Fruit Facial – Spa Aquazul at Hilton San Diego Bayfront
Power Pumpkin Peel – Allure Skin & Laser Center
Pumpkin Enzyme Facial Peel – In Touch Massage & Day Spa
Pumpkin Facial – Adriana Skin Care & Waxing Boutique
Chocolate Blitz Wrap or Mocha Java Wrap – Lisa's Day Spa
Chocolate Body Treatment – Frasada Salon & Day Spa
Couple's Passion Package with Chocolate Body Treatment – Beauty Jewel Spa & Laser Skin Care Center
Dark Chocolate Facial – Elizabeth Adam Salon & Day Spa
Revitalizing Pedicure with Yam and Pumpkin Peel – The Spa on Paces
Plus, whether you ingest these foods/ingredients or apply them topically, the following are said to be good for your skin:
Caviar: Infused with amino acids, vitamins A, D, E, and F, potassium, calcium, and more, caviar minimizes fine lines and wrinkles (particularly those pesky crow's feet around the eyes) and improves skin's elasticity and tone.
Chocolate: Certain antioxidants found in cocoa or chocolate, called flavonoids, are said to fight free radicals that age the skin. Flavonoids also help to prevent cell damage and inflammation.
Coffeeberry: Using the fruit of the coffee plant, coffeeberry is said to be a potent natural antioxidant that helps reduce fine lines and wrinkles and evens out complexion.
Beer: (Yes, beer!) Select ingredients in beer yeast boost skin elasticity and studies show it may improve acne.
Wine: Antioxidants in grapeseeds and their skins combat free radicals that attack collagen, the skin's support structure.
Pumpkin: Pumpkin contains beta-carotene, an antioxidant your body converts into vitamin A, as well as zinc and beneficial alpha-hydroxy acids.
Most recent from Travel & Play