Destination Discovery: Bali
Published: Saturday, September 12th 2015
---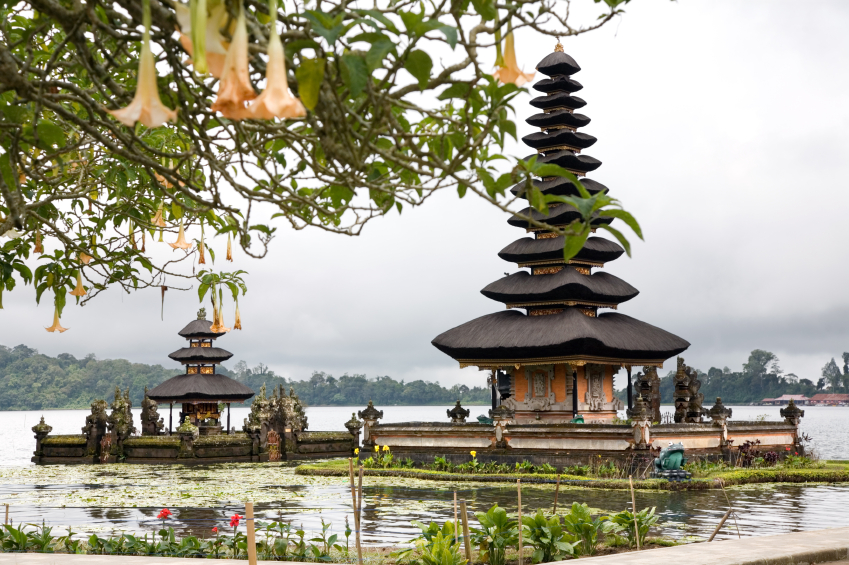 Spiritual meditation. Massage. Enchantment. If you're dreaming of Bali, discover what we think are some of the best places to stay, spa, and more.
Where to Stay
If you're seeking an immersive wellness travel experience, COMO Shambhala Estate might just be the ticket. Part alluring, part health-oriented, this award-winning destination heightens the wellbeing journey with a refined philosophy and business model: It provides personalized programs, from detoxification to stress management to therapeutic nutrition; resident experts (a yoga teacher, Ayurvedic doctor, dietician); yoga and Pilates retreats throughout the year; acclaimed cuisine; and a spa and resort supplied with water from a local natural spring.
Where to Spa
Poised above Jimbaran Bay, AYANA Resort and Spa has a thalasso spa, where its distinct thalassotherapy and signature services (7 Chakra Dhara, Lava Stone Reflexology, Underwater Massage, Hot Shell Massage, etc.) rival its remarkable amenities like one of the world's largest Aquatonic® seawater jet pools. The centerpiece of the facility is Spa on the Rocks, a.k.a two thatched-roof treatment villas anchored on natural rocks along the Indian Ocean.
Where to Snack
Thirty minutes from Ubud, Fivelements, Puri Ahimsa, and its award-winning culinary team serve up a "Cuisine for Life™" program, which introduces you to raw vegan "living foods," along with their health benefits and how to prepare them; each day ends with a chef's tasting in the property's Sakti Dining Room™.
What to See
From meditative spaces like ancient temples (Besakih Temple, Uluwatu Temple) to UNESCO World Heritage Sites (Goa Gajah, which dates back to approximately the 11th century), Bali's list of attractions is vast and varied. If you're an animal lover, you can embrace the area's wildlife at sightseeing attractions like Bali Elephant Safari Park and Ubud Monkey Forest; those who wish to view Bali's breathtaking stretches of rice paddies will want to visit Tegallalang Rice Terraces.
Where to Sweat
New offerings to Bali's fitness scene include Hotel Komune's "Health Hub," which opened just this year. The health facility at this former surf resort in Keramas, Bali, spearheaded by pro surfer Luke Egan, Tony de Leede, and Tony Cannon, boasts plenty of offerings to accommodate the most active fitness devotees: yoga and functional training centers, a 25-meter training pool, health café, fitness center, eight-room day spa and salon, and organized activities such as climbing two of Bali's highest volcanoes.