Destination Discovery: Munich, Germany
Published: Thursday, August 6th 2015
---
There's way more to Munich, Germany, than Oktoberfest and biergartens, although a pint and a pretzel at the Hofbräuhaus should certainly be on your to-do list. We've rounded up where to stay, spa, and snack in Germany's capital, plus a few things to see on your Bavarian getaway!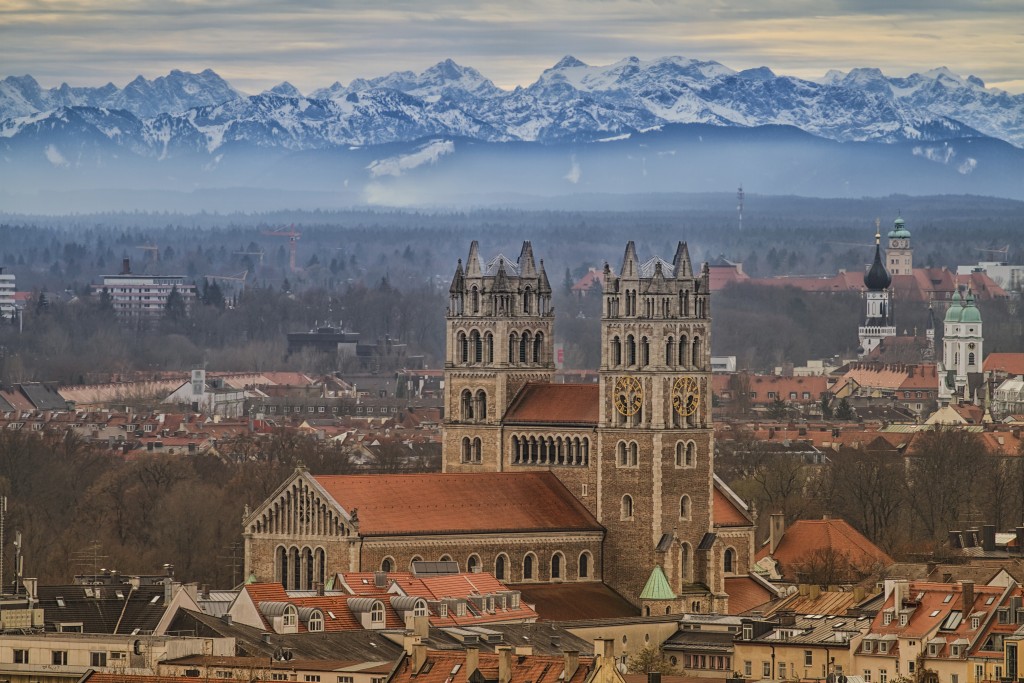 Where to Stay
If health and wellness is the goal of your trip, stay just 45 minutes out of the city at Lanserhof Tegernsee, high above Lake Tegern, Germany. Here enjoy a personalized LANS Med Concept program for detoxification and therapies which were designed to replenish your energy. Relax in the luxury health resort's bathhouse, swim in the year-round heated saltwater pool, and take in panoramic views of the countryside
For an elegant stay in the city itself, consider a stay at the centrally located Charles Hotel. Located in the museum quarter and near designer shopping and historic landmarks, The Charles Hotel, a Leading Hotel of the World, features large, well-appointed accommodations complete with limestone-clad bathrooms and many with views of Munich's renowned Botanical Gardens. Another luxurious Leading Hotel of the World located in Munich is the well-known Bayerischer Hof, where 350 beautiful rooms await, not to mention relaxing spa treatments at its Blue Spa, and delicious dining at many restaurants including the newer and well-reviewed, Atelier. The historic hotel was originally conceived by King Ludwig I in 1841, Bayerischer Hof has been home to everyone from queens to Hollywood A-listers over the years. For a more affordable stay, check out the Anna Hotel. This contemporary hotel features a modern design throughout its 75 rooms, despite being smack dab in Munich's Old Town.
Where to Spa
When you're in the mood to kick back and relax, Munich has a bevy of spas to chose from. FACE & BODY Day Spa offers Asian-inspired treatments while you can float your cares away at the appropriately named Float Spa, where one hour in a float tank has been compared to a one-week vacation. There's also the Erholungs Oase – Wellness & Spa near the English Garden (an incredibly popular public park to visit in the city) and Emotion Spa where many soothing indoor pools await.
Where to Snack
For special occasions, make a reservation at Michelin starred Restaurant 181, located high above the city. This incredibly intimate space features panoramic views of the city and a delicious chef's tasting menu. For a taste of Italy in Munich, try Restaurant Davvero at The Charles Hotel and there's of course Tantris, where Asian flavors and elegantly prepared cuisine have earned the restaurant 2 Michelin stars. If that weren't enough, enjoy striking views of sculptures designed by famous architect Justus Dahinden. If upscale cuisine isn't your cup of tea there are is a never-ending array of bratwurst, schnitzel and spaetzl to be had!
What to See
From Nymphenburg Palace to the Frauenkirche, archeticure in Munich is a blend of new and old, mostly due to the city's destruction in World War II. While there be sure to head to Marienplatz to view the famed Town Hall Rathaus-Glockenspiel, stroll around the English Garden, and stop by the Bavarian National Museum. Plus, be sure to visit the 8,000-seat beirgarten Hirschgarten for a pint of German ale!
Wellness Tip To-Go:
Enjoy a taste of Germany right now and blend your very own beer-infused body scrub! You'll just need a tablespoon of German beer, some Epsom salt, 1 tablespoon of olive or coconut oil and 1 drop of rose oil. Combine and scrub into your skin during your next shower. Beer is great for detoxifying the skin, so feel free to scrub often!