An Alternative to Botox? Infrared treatments are the latest rage
---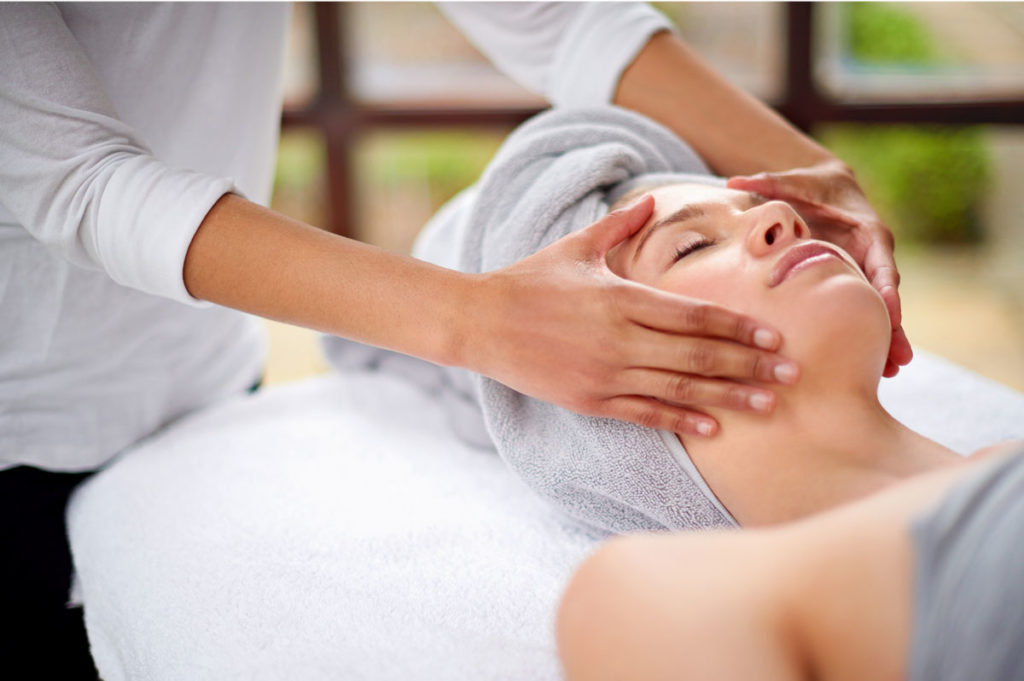 One of the hottest trends for 2017 is Infrared everything- from saunas to body wraps to full body treatments. They're not just as a way to firm up skin elasticity but for detox, weight-loss, improved circulation, pain relief, anti-aging and a way to reactivate your cellular metabolism for both your face AND your body.
Infrared treatments, (both saunas and specialized) have been known to:
Reduce cellulite
Improve circulation
Improve sports performance
Reduce stress levels
Help weight loss
Improve wound healing
Lower blood pressure
Improve pain relief
Detox
Anti-aging
Skin rejuvenation
Prime candidates for treatment:
People who are in the weight loss process. If you plan to lose more than 5-10 lbs, scheduling these treatments will help manage loose skin on the face, neck, lower portion of your arm, flank areas, breasts, abdomen, buttocks, and thighs due to excessive weight loss.
People with high cortisol levels. These treatments are known to reduce stress levels in the body.
People who suffer from joint and muscular pain. Athletes would benefit from this.
In Miami, at the en.liv.en Spa & Salon at the JW Marriott in Downtown Miami, they offer two treatments. One, known as a Bio-Dome Infrared Treatment is a full body immersion into a domelike infrared machine that is meant to detoxify and tighten skin as well as reduce cellulite.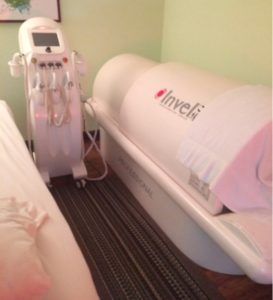 "Infrared treatments have been very popular in Europe and even Asia. This technology is used as an alternative to other methods. The skin tightening results are just one of the reasons to try this," says Evelyn Acosta, who administers the treatment at en.liv.en Spa & Salon.
As a best, practice, always request a professional evaluation of the targeted areas such as areas where cellulite or other skin blemishes might exist. The treatment, a non-invasive effective biocompatible treatment, penetrates all the skin layers to produce a slight increase in temperature. Drainage and fat elimination (lipolysis) are stimulated.
Benefits/Results:
Improves blood and lymphatic circulation
Reduces excess weight
Stimulates el
imination of fat (lipolysis)
Firms and remodels the silhouette
Average results after 15 60 minute sessions are -2.9 CM on the thighs plus -3.2 KG of excess weight loss.
Length of treatment: 1 hour
In addition en.liv.en Spa & Salon has another treatment your face. Again we recommend you visit for a consultation to ask about the protocol.
If you decide to follow through with the process on your face, this is what you may experience:
Based on skin type, exfoliation or peeling can be carried out.
Skin masque is applied followed by a crème
Then you will be enveloped in gentle heat and your cellular metabolism is reactivated.
During the sessions, Oliogomeric Proanthocyanidin Complexes (OPC's are used otherwise known as patented grape seed extracts) provide prevention and protection for the skin to reactivate the synthesis of collagen and elastin.
Benefits/Results:
Diminishes wrinkle depth
Smoothes the skin's microrelief – up to 52.33% difference in microrelief variations
Improves the skin's elsticity- Lifting effect for 95% of people tested
Length of treatment: 1 hour
So what does infrared truly offer? For those who seek to tighten their skin, reduce stress, reduce cellulite and even treat injuries, this can be a repose from other methodologies that will result with overall improvements.
Visit en.liv.en Spa & Salon for more information. 
In Miami, the The Spa at the Miami Beach Edition is dedicated to a full body revival. It offers the traditional infrared saunas that provide an overall treatment as well as other modalities designed to enhance well-being and improve life balance. The infrared saunas use infrared heaters to emit infrared light experienced as radiant heat which is absorbed by the surface of the skin. Detox by infrared is the motto and The Spa at the Miami Beach Edition does just that.
A trip to the Relaxation Lounge invites guests to lounge on daybeds accented by drapery and cozy Moroccan rugs. Elect for a "quick fix" accompaniment, available in The Relaxation Lounge, from power napping to aromatherapy, meant for both stimulation and destressing.
Infrared treatments have been known for the relaxing components, detox effects, and overall well-being. Everyone is different so please do try it and let us know what you think!
DIY AYURVEDIC DAILY BEAUTY RITUALS
Photo credit: Ursula Beatt www.ursulabeatt.com
Ayurveda, it's mystic and foreign, riddled with treatments and services the novice massage seeker may not be familiar with. With that being said, Judy Chapman, one of our contributing writers, chimes in on her experience at a Bali retreat. Learn the ins and outs of this through Judy's experience and find out if this practice can benefit you.
I recently completed my first Ayurvedic Panchakarma (PK) detox retreat at Oneworld Ayurveda in Bali, and it was a game changer. I reconnected with my inner calm, lost weight, and resolved my insomnia. A month later and I still feel cool, calm and connected, My energy levels are smooth all day. Seriously, I haven't felt this grounded in years. All of this just by being balanced – the Ayurveda way! Ah, if only I'd know the curatives of Ayurvedic medicine earlier! My take? This 5,000 year old preventative health system is here to stay a while longer!
During my PK, I also learned daily beauty tips from the onsite physician, Dr. Aparna. She shared with us the secrets to nourished skin that Ayurveda devotees practice. True to Ayuveda, these rituals are all about cleansing our mind and body internally and externally, as well as being more present and practicing self-love. In a nutshell: Ayurveda beauty rituals are designed to keep us clean, balanced and grateful – so that we can truly thrive.
Below are Dr. Aparna's recommendations to keep you glowing inside and out:
MORNING GRATITUDE
Instead of reaching for your smartphone in the morning, take a few minutes to be grateful (or to pray) and set the tone for an inspiring day ahead. In Dr. Aparna's own words: 'Live mindfully, breathe and meditate.'
SCRAPE YOUR TONGUE
According to Ayurvedic medicine, undigested food can settle on our tongue overnight so it makes sense to clean our body of this waste. Using a tongue scraper, you simply scrape your tongue from the back to the front about ten times. This will leave you feeling fresh and clean.
OIL SWISHING (mouth-washing rinse)
Oil swishing is thought to help delay wrinkles forming around our mouth area, as well strengthening our gums and teeth. Depending on your constitution (use coconut oil for Pitta and sesame oil if you are a Kapha or Vata constitution), take a capful of oil and swish it around your mouth, gums and teeth for a few minutes and then spit out. Brush your teeth afterwards.
DIY MASSAGE
Massage helps to move toxins from our skin that may have accumulated overnight as well as reducing the appearance of sagging skin. Apply sesame or coconut oil to your body and give yourself a nourishing massage. Use upward motions for your face and neck area, circular motions for the joints and long strokes along your arms and legs. Relax for ten minutes and then take a warm shower. Your skin will feel soft, moist and nourished all day.
FACE THE WORLD
Ten splashes of tepid water on your face followed by ten splashes of cool water will refresh, hydrate and boost circulation in your skin. This in turn will give your skin a natural glow. Even better, it's so easy to create your own face products using the following recipes shared by Dr. Aparna:
DIY Natural Cleanser 1 – blend raw milk or rice milk with a pinch of turmeric.
DIY Natural Cleanser 2 – blend rose water with fresh orange juice and a slice of fresh tomato.
VATA SKIN – when your skin feels dry, cold and looks more wrinkly than usual.
Dr. Aparna recommends a face and body massage using sesame oil, butter or coconut milk for Vata type complexions.
DIY Vata Face Mask: Mix fresh banana, avocado, almond paste, oatmeal and red lentil powder with yogurt. Apply the paste to clean skin and leave on for 5-10 minutes. Rinse with tepid water.
PITTA SKIN – when your skin feels more prone to heat and allergies.
Dr. Aparna recommends coconut oil or coconut milk for Pitta complexions, although she advises to avoid coconut oil on the face if you have acne.
DIY Pitta Face Mask: Mix honey, neem leaf powder (if you can get hold of this), fresh mint, cucumber, liquorice root powder, sandalwood powder, fresh aloe vera and red lentil powder.Apply this paste to clean skin and leave on for 5-10 minutes. Rinse with tepid water.
KAPHA SKIN – when your skin feels oily, cold and shiny
Dr. Aparna recommends coconut oil or sesame oil for body and face massage.
DIY Kapha Face Mask: Blend chickpea flour, liquorice, mung bean flour, red lentil powder and fresh papaya with rosewater. Apply the paste to clean skin and leave on for 5-10 minutes. Rinse with tepid water.
DIY FACE MASK FOR ALL SKIN TYPES: Mix red lentil powder, liquorice root powder, red sandalwood powder, aloe vera gel, avocado and honey with a few drops of lemon juice. Apply paste to clean skin and leave on for 5-10 minutes. Rinse with tepid water.
BODY SCRUB FOR ALL SKIN TYPES: Make a paste from 100g of mung bean, 100g of uncooked rice, a pinch of cinnamon and 1 tbs of turmeric. Mix in a blender to create a scrub consistency. Store in an airtight container. To use, take a handful of the scrub and mix with coconut milk, raw milk or rice milk to create a liquid paste. Apply to damp skin and exfoliate using circular motions. Rinse with tepid water in shower or bath – your skin will feel clean and polished!
Oneworld Ayurveda is Bali's first Panchakarma Detox Retreat www.oneworldayurveda.com