Feel The Love: From LA To New Zealand
---
What do you get when a LA yogi and a stressed-out billionaire dare to dream big? Aro-ha! New Zealand's 'wow' wellbeing adventure retreat created by yogi Damian Chaparro (who likes to say "The answer to everything in life is to slow down") and ex-wall street guy Chris Madison. They connected at The Ashram  in LA where Chaparro taught yoga for several years. Over time they got talking about creating a wellness place of their own, with a similar program, yet in a more luxurious and off-the-grid environment.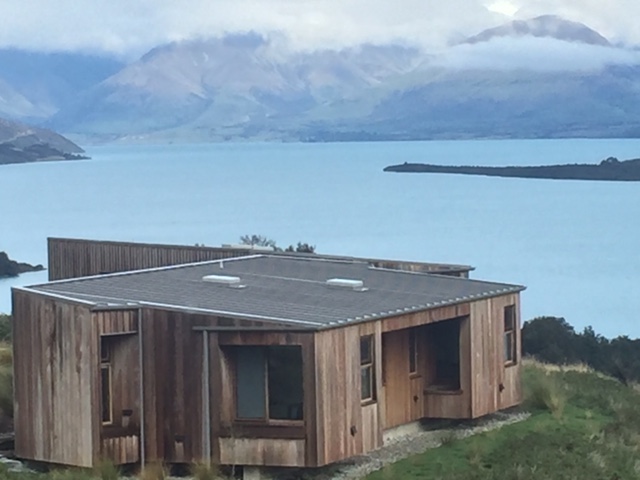 THE VIBE: Serene yet communal, spiritual yet earthy. Sleep in cedar eco-cabins overlooking mountains and Lake Wakatipu and be at one with mother earth.
THE LOW DOWN: Days start with a gong at 6.30 am with yoga, then move to smoothie bowls followed by 3-4 hours of challenging hiking, massages, more healthy food, and more yoga. There are no phones or wifi allowed in any of the communal spaces. Did I mention there's no alcohol or coffee either?  Our group hiked 52 k's over the seven days. We got fit, shed layers and shifted through old ways of being.
WHY THEIR WOW YOGA SPACE WILL INSPIRE YOU TO GET OUT OF BED IN THE MORNING: Could this be the most breathtaking yoga space on earth? Built from recycled timber with wall-to-ceiling views over a changing landscape, even the most reluctant yogi won't be able to resist the early morning yoga sessions.  The entire retreat is built on 21 acres and is beautifully designed by architect firm http://tennentbrown.co.nz (the team behind Bodhinyanarama Monastery http://www.bodhinyanarama.net.nz). The retreat is entirely energized on solar and hydro power.
ABOUT THE SPA: Could this be the world's first menu-free spa? Somewhere in-between lunch and evening yoga, you are tapped on the shoulder and informed it's time for your deep tissue massage (according to http://www.livestrong.com/article/88911-benefits-deep-tissue-massage this style can lower blood pressure and reduce chronic pain in the body). There are no pedicures or pampering, forms to fill out or incense sticks.  The spa features clean lines with open-air hot and cold plunge pools, an infrared sauna and Finnish sauna. It's all so very zen.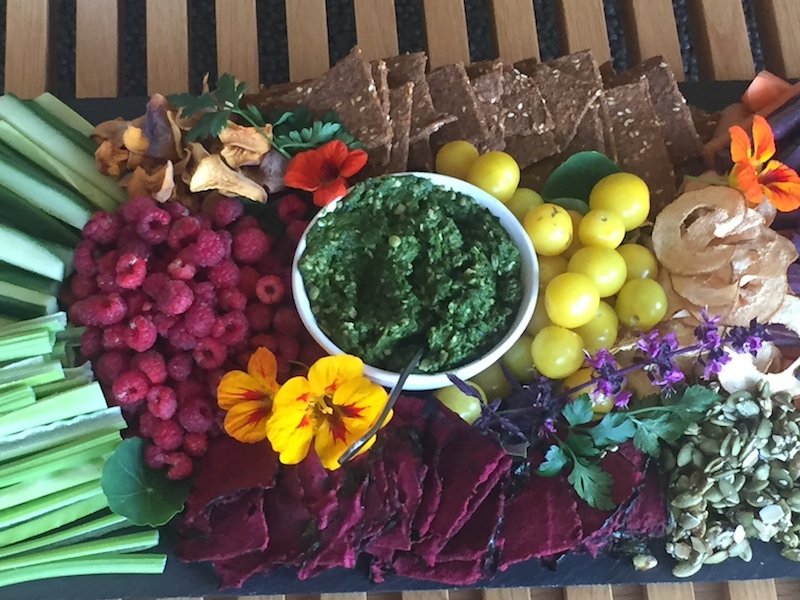 INNER FUEL: Who needs caffeine anyway when Chef Toni nourishes you with http://lolaberry.com inspired plant-based vegan meals. Over the week we consumed over 120 different plant species and a third of our greens were grown on-site in the veggie gardens and greenhouse. It's all about alkalizing your body with anti-inflammatory, gluten-free, fermented, sprouted and dehydrated foods – expect your raspberries and heirloom carrots to be hand-picked that morning (obsessed about their range of locally made detox apple cider vinegars http://plantmedicine.co.nz/products/).
HUG YOURSELF FOR BEING SO GOOD: Aro-ha translates to 'love' in Mouri and thanks to the sage-like influence of Chaparro and the energetic team, the place is overflowing with good energy. Gems for me included the recently introduced day of juice fasting in silence (divine), acro-yoga, candle-lit meditation and the spontaneous discourses around the open fire. Everyone in our group lost weight and I don't think I'll ever tire of being reminded how important it is to live more authentically from my heart.  Expect to depart feeling more calm, clear and conscious.