Flippin' Out: 5 Good-for-You Flip-Flops
Published: Monday, June 25th 2012
---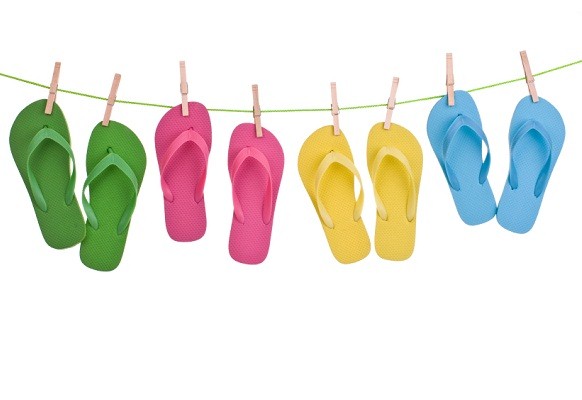 Of all the summertime must-haves, flip-flops rank at the top of nearly everyone's list. Easy to pack, quick to throw on and off, and they come in just about every color under the sun, so naturally they are the footwear of choice for the warmer months. But did you know how damaging the wrong flip-flops can be for your feet? Check out these 5 flip-flops we love, plus find out reasons some give us cause to flip, and others are just a flop!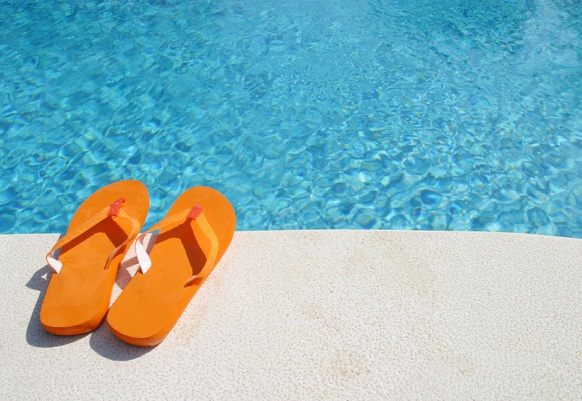 Flip Out! What to Look for & What to Look OUT for
Flip-Flops are not all created equal: Sure, you have a ton of your bargain-priced plastic variety, but who would want to walk a mile in those shoes?
When shopping, use the following guidelines from the American Podiatric Medical Association (APMA):
• Do shop for soft leather. Leather minimizes the potential for blisters and irritation.
• Do bend the flip-flop, ensuring it bends at the ball of the foot and doesn't fold in half.
• Do make sure your foot doesn't hang off of the edge of the flip-flop.
• Don't re-wear flip-flops year after year. Inspect older pairs for wear and discard.
• Don't ignore irritation between toes. This can lead to blisters and possible infections.
• Don't wear flip-flops while walking long distances.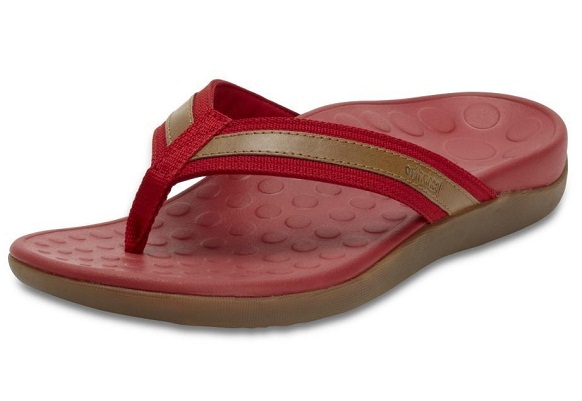 Flip-Flips We're Flipping Over: orthaheel Tide Sandal
Accepted by the American Podiatric Medical Association, the Tide Sandal by orthaheel comes in 10 different shades and is currently orthaheel's best-selling flip-flop. Designed by a podiatrist, the biomechanical Tri-planar Motion Control footbed has a deep heel cup that stabilizes, supports and realigns the feet to their natural position. The soft woven-toe post and foam-lined strap ensure a comfortable and secure fit, and the midsole absorbs shock, which reduces the stress on the feet, ankles and knees. Tide can even help relieve heel, knee, back and leg pain! Tide Sandal by orthaheel; $59.95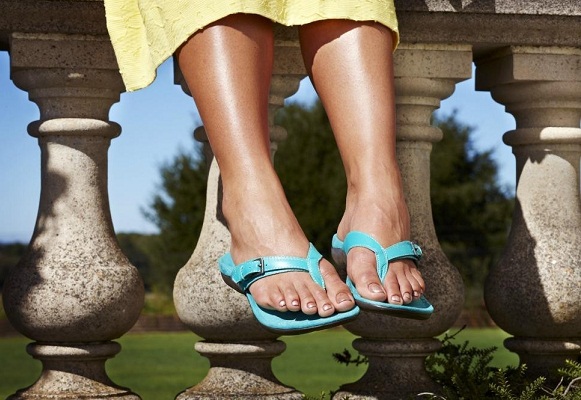 Flip-Flips We're Flipping Over: Weil Integrative Restore Sandal
Dr. Andrew Weil is an internationally known pioneer in the field of integrative medicine who believes "our feet are our body's connection to the earth." Naturally, he set out to create revolutionary footwear that balances and aligns the body from the ground up. His Aided Motion System allows for easier movement, improved balance and posture and reduced risk of leg and foot injury from misalignment. The Restore Sandal comes in five neutral shades and truly is a sophisticated leather flip-flop. Like the Tide Sandal, it is approved by the APMA and has the podiatrist-designed biomechanical Tri-planar Motion Control footbed, which helps to realign the body while alleviating heel, knee, back and leg pain. Weil Integrative Restore Sandal; $89.95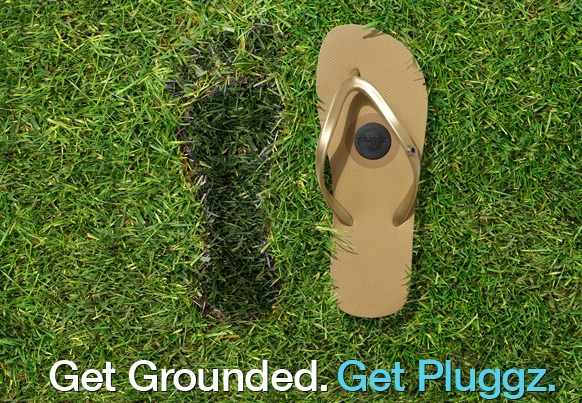 Flip-Flips We're Flipping Over: pluggz
Ever notice how it feels SO good to walk barefoot on the grass? LiSTEN Brands Inc., the innovative company behind pluggz flip-flops, has. This line of 100 percent-rubber summer footwear is embedded with a proprietary "grounding" technology that creates a connection between the person wearing them and the earth, reducing inflammation throughout the body and restoring electrons for a more balanced state. Each flip-flop features comfortable straps and an arched footbed for extra support and comes in three colors (gold, silver and black). Every pair contains black plugs made from a custom carbon and rubber compound designed to ensure an electrical connection between the earth and the wearer. You will feel a small sensation when wearing pluggz, which will have you feeling more energized and balanced. pluggz; $39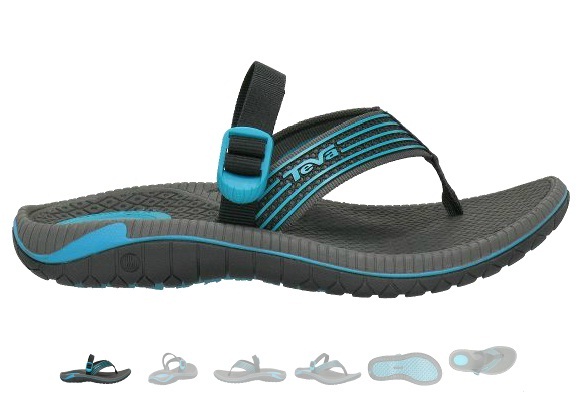 Flip-Flips We're Flipping Over: Teva Bomber Flip
Need a "performance" flip-flop? Look no further than the Teva Bomber Flip. Designed with gripping Spider Rubber + JStep outsole and a strap that goes over your foot to keep it in place, the Bomber Flip is the ideal flip-flop for anyone who likes to walk off the beaten path. The Spider Rubber + JStep outsole were designed to keep their grip on a grease-covered aluminum ramp, the blown rubber footbed won't absorb a ton of water, the instep strap can be tightened down or removed and the ShocPad™ in the heel provides shock absorption. Teva Bomber Flip; $70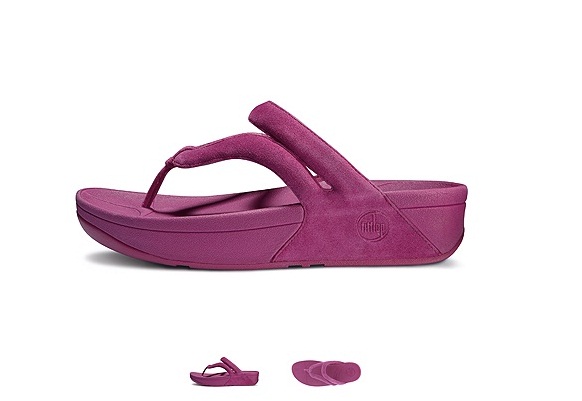 Flip-Flips We're Flipping Over: FitFlop Whirl™
Want to tone your tush while gaining some added height from your flip-flops? Look no further than the FitFlop Whirl. Designed with patent-pending Microwobbleboard™ midsole technology, these walking workout flops are biomechanically engineered and extensively tested for shock absorption, ground reaction force adjustment and muscle activation. The Whirl is a flirty flip-flop with padded suede straps for a comfortable fit. The added strap keeps your foot in place while walking, and the design of the shoe gives arch support and helps tone your glutes while you stroll! FitFlop Whirl; $84.95