Once in a Full Moon… A Wellness Series
Published: Tuesday, January 24th 2017
by
---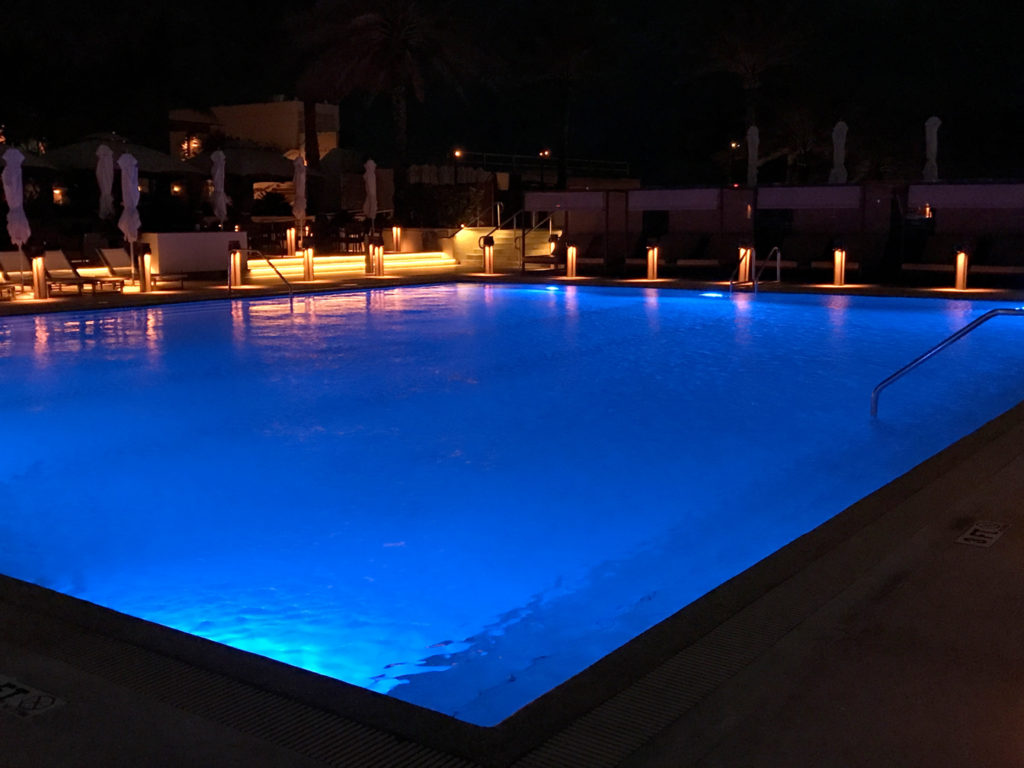 With the start of the New Year, I decided to take a more holistic approach to fitness and my health, both mind and body. The Full Moon Wellness Series, presented by Nobu Eden Roc Hotel Miami Beach and Spa Eden Roc, gave me that opportunity. The series, which launched on January 12, focuses on many aspects of both physical and mental wellness, and features programming such as yoga sessions, life coach speakers, meditation lessons, herbal experts, acupuncture, and stretching rituals so it was a good fit for me. It is said that the full moon radiates strong energy over our body and mind, energy that could be channeled in a positive or negative way. I thought that immersing me in a nurturing environment should amplify these benefits and was not disappointed.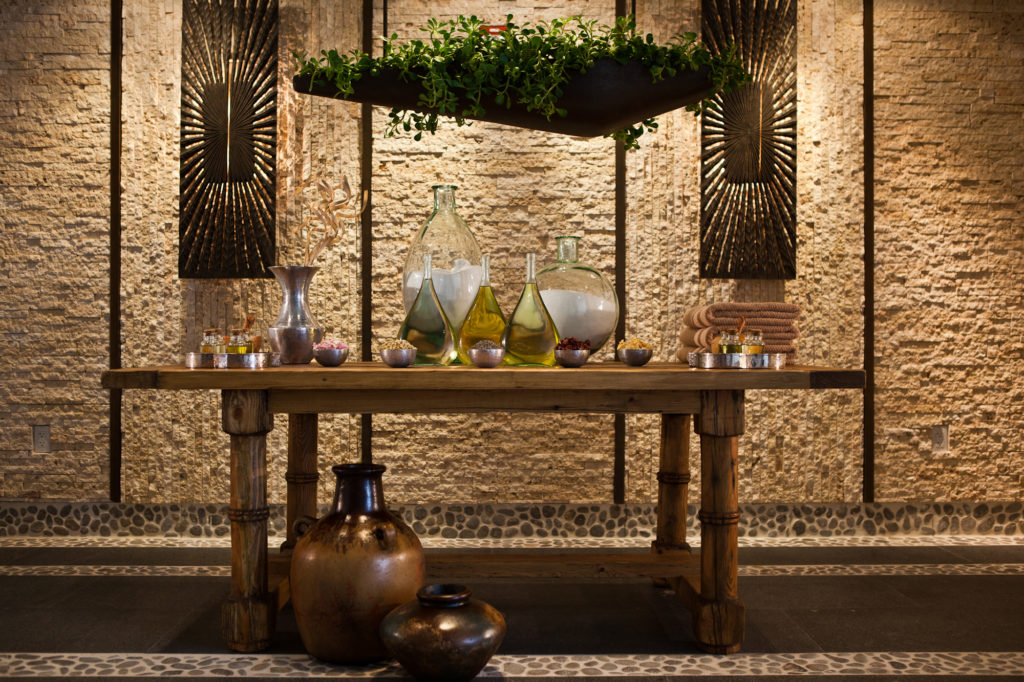 The Full Moon Wellness Series began with an outdoor "light" Ashtanga yoga session (as Taylor, our instructor described it) overlooking the moon. It was one of the most powerful yoga sessions I have experienced recently, and I felt myself surrendering fully with slow yet powerful poses & focusing on my breath & the moon. This class was a great choice for both beginners and advanced yogis.
Next, a family style dinner, a preview of Nobu's new Malibu Farm restaurant opening in March, was both delicious and healthy (Yes, the two can be combined in the same dish!). Malibu Farm is a farm-to-fork concept developed by Chef Helene Henderson and popular with Malibu locals and A-listers alike. The Sea Bass with Ginger + Soy + Honey was exquisitely fresh and the Black Olive Aioli was superb.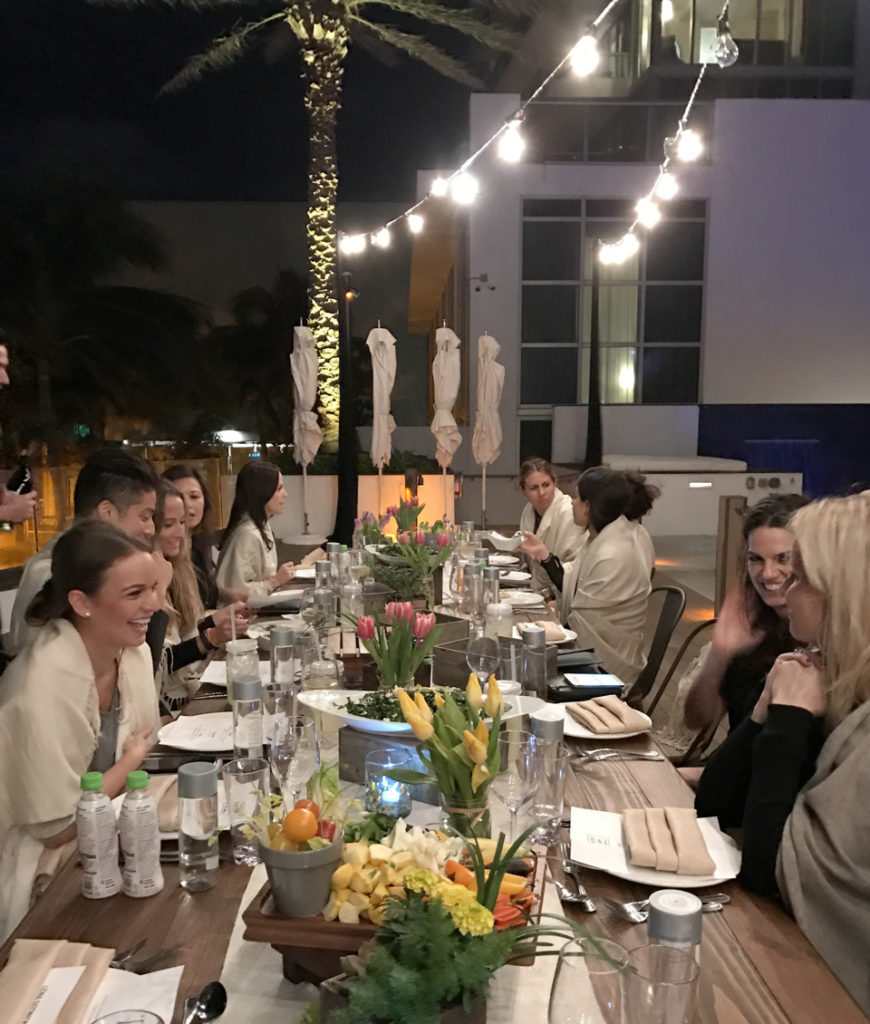 The next morning, I was ready for a mini-boot camp at Nobu's 24/7 indoor fitness center. Bridging the gap between free weights and machines, the state-of-the-art ARTIS equipment by Technogym offered more control than free weights and a better range of movement than traditional weight machines. I'm definitely adding this workout to my fitness routine.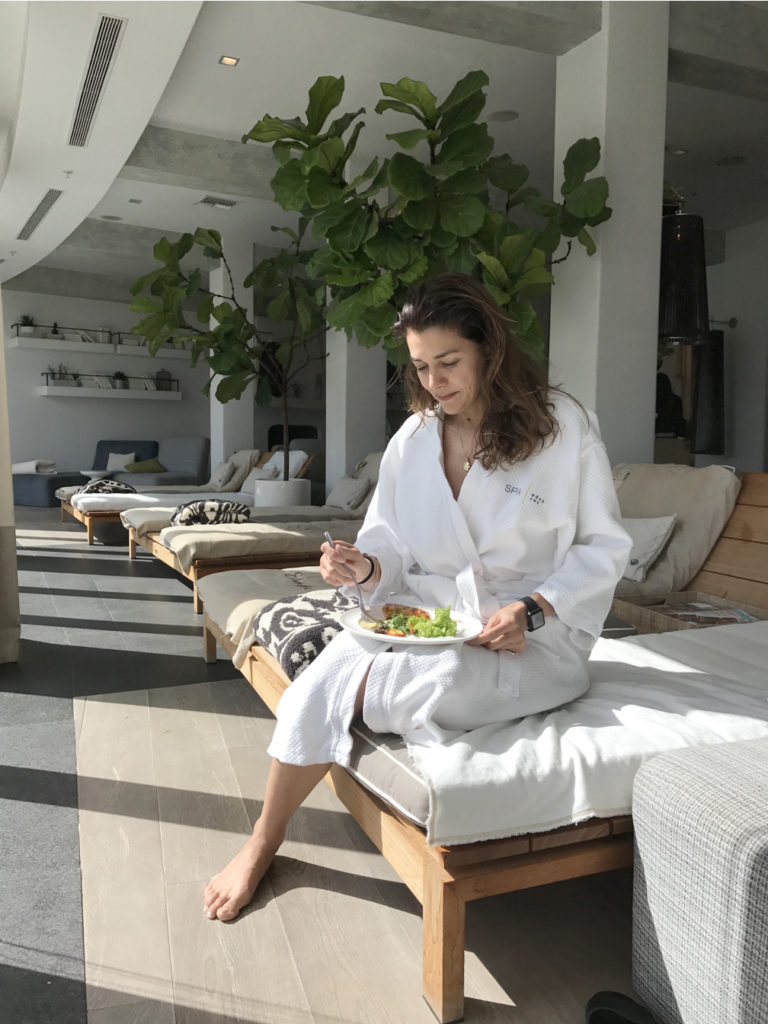 My next stop was the spa. The Spa at Eden Roc offers guests a full calming and reinvigorating experience from the moment they walk in and breathe the air infused with special oils. The Nobu Zen Massage was a perfect choice to relax and reinvigorate my body and mind just before closing the series with a fresh, organic lunch. I am looking forward to coming back during a full moon–and at any other time.