Girlfriend Getaways: Brenners Park Hotel & Spa
Published: Wednesday, June 1st 2016
---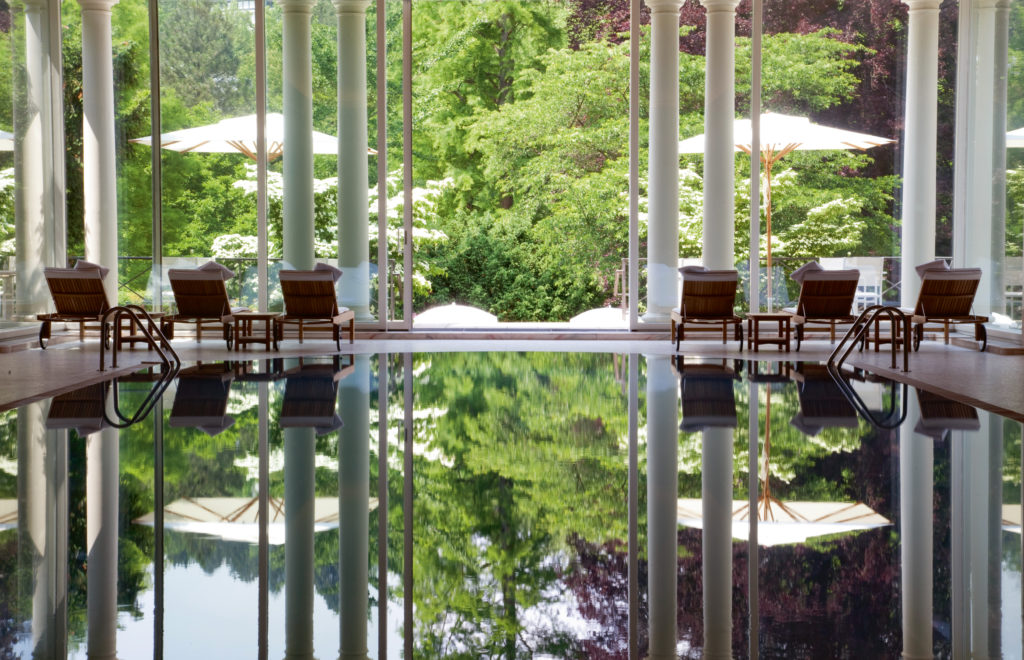 The Digs: Elegant and high-cultured, Brenners Park Hotel & Spa lies in the historic Lichtentaler Allee, a pristine German park layered by greenery, rivers, trails, and bridges. The facade dates back to 1872 and has since developed as one of Europe's top spas, medical, and gastronomical properties. Accommodations reflect a subtle regality while blending in rural accents. After dips in the spa pool, guests can fuel their fitness regimen with shiatsu and kickboxing, or opt a facial or styling session.
The Destination: In addition to its Lichtentaler Allee locale, Brenners Park Hotel & Spa is close to the opera house, museums, and vineyards.
Click here to book this wellness-driven Girls Getaway at Brenners Park Hotel & Spa.