Get Your Glam On: $40 Blowouts at Drybar
Published: Wednesday, January 25th 2012
in Beauty
---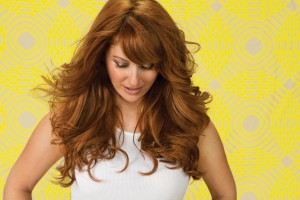 "No cuts. No color. Just blowouts for only $40."
That's the mantra of one of my favorite New York City spots – Drybar. The concept is simple: Schedule an appointment, pick a cocktail-inspired blowout of the "menu," sit at the "bar" and indulge in a fabulous blowout while you sip on wine or champagne.
Alli Webb founded the chain by expanding her side business called Straight-at-Home, which she created after years as a professional stylist.
Locations span the U.S. with seven bars in California, one in Scottsdale, Arizona, one in Atlanta, Georgia, two in Texas and, now with the grand opening of a Midtown location on Thursday, two in New York City.
Located inside Le Parker Meridien hotel at 119 West 56th Street, this brand-new Midtown Manhattan location joins its Flatiron counterpart on January 26.
In addition to Drybar, the new Underground at Le Parker Meridien will feature a brand-new Gravity Fitness, the hotel's first spa, Moonshine Spa, a nail salon, tenoverten and Petit BluDog for healthy bites.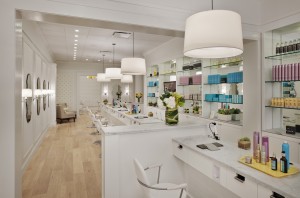 Drybar was mentioned in SpaFinder's Top Ten Spa Trends for 2012, under the "Glambition" trend for obvious reasons! By giving people the option of walking in and getting a red carpet-worthy style for only $40, Drybar makes it possible for women to always look "done."
I recently went to the Flatiron location to get a blowout for my birthday. Making the appointment was easy as pie, and I arrived and was taken back to have my hair washed right away.
I was then asked which style I wanted from the menu or if I had something else in mind, proof that these stylists are pros that are able to veer off the menu.
I already had the "Cosmo-Tai" in mind for the look I was hoping for, and when my stylist asked me if I would be going out that night or the next I was further assured of her talent, as she made the curls a bit tighter and didn't condition the top of my head, knowing that the following day the style would look amazing, voluminous and be exactly what I "ordered."
I was offered a drink and magazines to read as she worked at my hair turning into the Kardashian-esque mane I so badly wanted. The one thing to note – the mirrors are behind you, so you can't see what's happening on your head until it's done. I found this strange initially but then realized that it made the experience much more relaxing, as I focused on other things rather than what my hair looked like in the in-between stage.
I left with exactly what I ordered from the menu and a vow to return the next time I wanted some fabulous hair!