Let's Get Away: Experts Share Their Healthy Travel Tips
Published: Wednesday, August 19th 2015
---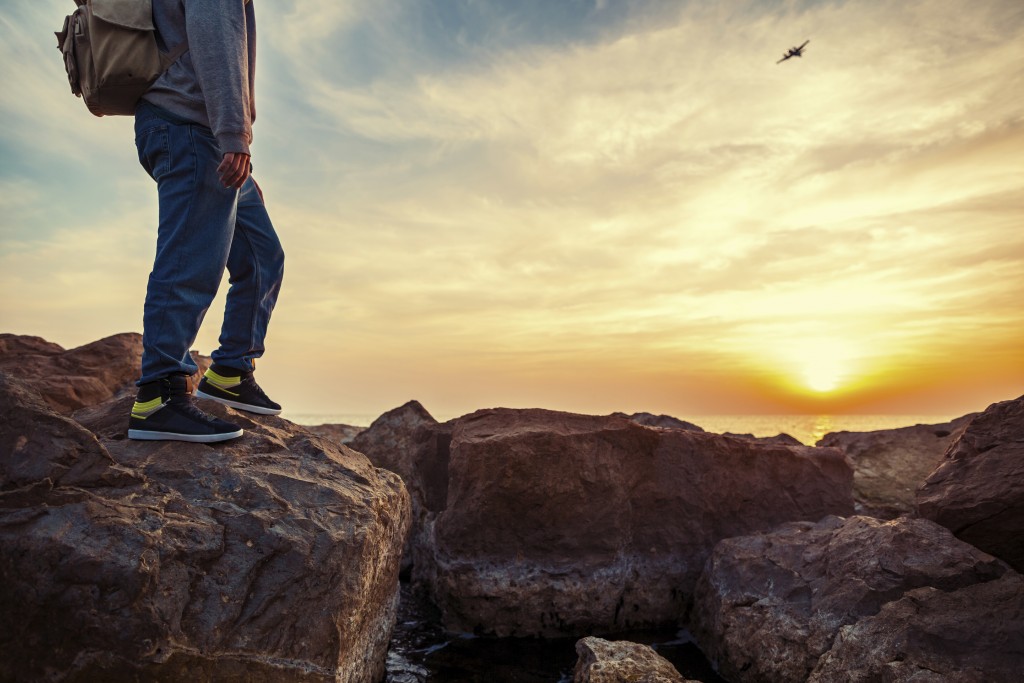 Last week we got together with some of our fantastic experts for a healthy travel Twitter Chat. Just in case you missed it, we're recapping the entire chat and sharing their healthy travel tips below!
Q1: First things first! What are some of your healthy travel packing tips and must-haves?
Pritikin recommends always packing sneakers, a resistance band, and a reusable water bottle.
Four Seasons Hotel Marrakech always brings along Sodashi Skin Care Jetlag Recovery Gel and Spray.Additionally, the resort believes in booking a massage before traveling for the perfect start to your getaway.
"Keep your skin routine consistent," shares Skin Authority. They pack GO! sizes of their fave products to save space.
Miraval keeps things light and simplifies things by choosing items that they can repurpose creatively along with comfy shoes and sunblock.
Q2: From planes to trains to highway lanes – How would you recommend someone de-stress during their travels?
Four Seasons Hotel Marrakech recommends comfortable shoes and clothes, "ideally compression tights, they work wonders for your body." Plus, snack on foods such as berries, packed with antioxidants that can help you relax and unwind.
Skin Authority shares that essential oils are beneficial not only for your stress levels but also for your skin. Celeste also believes that "a healthy, happy attitude makes such a difference when traveling."
"To de-stress while traveling take a nap, do some meditation or breathing exercises, or read a book," according to the experts at Pritkin.
Miraval urges you to "plan to not plan! Don't overwhelm [yourself] with schedules and expectations. Be mindful, present, and have fun!"
My tip? I love to pack mists like Lotus Wei's Quiet Mind and listen to relaxing music
Q3: Food on-the-go can be the opposite of healthy. What are some of your favorite snacks to pack along for travels?
Four Seasons Hotel Marrakech loves to pack müsli bars. "[They are] the perfect treat as they are healthy and full of energy." Plus, lots of "water, water, water!
Raw almonds, bright fruits, and veggies are on the menu for Skin Authority. They are full of antioxidants making them great for travel.
Miraval recommends trail mix. It's "easy to make and great for travel. Sneak the peanut butter out of the cabinet for from protein."
Pritikin packs whole fruits and veggies during their travels.
My tip? I love Pure snacks like Crispy Clusters and their vegan, gluten-free bars. If you're looking for more healthy snacks to pack, especially for a road trip, click here.
Q4: You've arrived! What is the first thing you do to keep well? A trip to the sauna? A nap? A sweat sesh?
Pritikin recommends washing your hands and staying hydrated. "After that, go by the clock. If it's time to sleep, sleep. If it's lunchtime, eat healthy."
Four Seasons Hotel Marrakech says to take a power nap. Keep it at 20 minutes max! If napping isn't your style, jump right in that hotel pool.
Celeste Hilling shares that exercise is a great start! "It clears the mind. Go for a walk, run the stairs, swim, hike. If you are in a great location, get outside. " Skin Authority says to "put on a fresh application of SPF, lace up your running shoes, and explore your new surroundings on foot."
"Get settled and unpack," says Miraval. "You will feel more at ease. Take some time to explore your surroundings and be playfully curious."
My tip? Spa on arrival! A massage and trip to the sauna, just like our trend report highlighted.
Q5: No excuses! How do you keep your workout routine up and running (no pun!) while you're traveling?
Four Seasons Hotel Marrakech recommends trying a yoga class in a new serene setting and trying out activities you don't usually do at home, like fun group classes the resort may offer. Plus, scheduling in your sweat sesh first thing in the morning will help you keep it as part of your routine!
Miraval urges you to "expand your routine and take advantage of your destination. At the beach? Try surfing! In the city? Find a new yoga studio."
"Use your new surroundings," recommends Skin Authority. "Hike, SUP, run, explore on foot or bike, and if nothing else, a 20-minute hotel room workout." If you workout in your room, Celeste shares a tips she's used around the world: "Use water bottles as hand weights to do arm and squat sets."
Pritikin shares that "traveling with a resistance band makes it easy to stay on track. [And] for cardio, jog around the city or workout in the hotel gym."
My tip? I love to combine checking out my new destination and breaking a sweat with some hiking, a bike ride, or a long stroll. Plus I always have access to tons of body-weight-only workouts on The 365!
Q6: To indulge or not to indulge? How far do you stray from your healthy diet while traveling?
Skin Authority shares to "indulge smartly! Taste everything, but only a few bites or sips."
Four Seasons Hotel Marrakech also believes in moderation while traveling. Practice the 80:20 rule. This means 20% of the time you can indulge and enjoy and 80% of the time you should practice discipline. The resort also shares to "enjoy lots of fruits – in many vacation destinations they are fresh, juicy, colorful, and so tasteful."
Pritikin urges that you do your best to "keep healthy eating on track, but if you do fall off the wagon, just make sure to get right back on."
Another believer in moderation? Miraval says to indulge because you are on vacation. "Experience new local foods and pleasures, just be mindful and consume in moderation."
My tip? Use mindful eating while you're away. This way you can enjoy a little bit of everything, taste the flavors of the destination, truly unwind, but not go overboard in your indulgence. Here are some tips for practicing mindful eating.
Q7: Traveling and catching a cold often go hand-in-hand. What are your tips to boost immunity or to avoid getting sick?
Miraval says that "stress is the real problem, so keep it at bay!" The destination spa recommends exercise and vitamin C to help you stay healthy.
Vitamin D is paramount according to Skin Authority. Celeste shares that vitamin D "is not a vitamin, it's a hormone" that controls "more than 1K genes in our body!"
Pritikin recommends "washing your hands and staying hydrate. [Plus,] dress appropriately for the weather, and get enough sleep."
My tip? I stock up on herbs to naturally boost my immunity while traveling and when the seasons change. Here are some to start including in your healthy diet.
Q8: Between emails and other obligations, how do you best unplug (literally and figuratively) during travels?
"Plan a tech free trip," suggests Miraval. If that's not possible they say you should limit time for connecting and truly experience your vacation.
Follow the rules! Four Seasons Hotel Marrakech wants you to "put yourself on a rule of 10-minutes" for checking emails in the morning and evening. "Keep yourself free during the day." They also recommend sports like diving, where you can't use your phone, "de-connection guaranteed."
Pritikin agrees with this concept of scheduling a set time (30-minutes max!) in the morning and evening to check your phone and to "leave it in the hotel safe the rest of the time."
Want to still take photos? Skin Authority recommends using airplane mode. "You can still use the clock and camera, but focus on your surroundings instead of texts and emails." Celeste says to "make a conscious effort to unplug by telling those with you to monitor how much time you are spending connected."
Hilton Head Health says to "practice mindfulness in nature." Doing this will help you connect with "the colors, shapes, movements, textures, smells, and sounds."
My tip? Enjoy the present moment and be mindful in it – keep checking emails to a once or twice a day affair!
Q9: Traveling can wreak havoc on skin. What are some of your must-haves and some skin care swaps you make while on-the-go?
Four Seasons Hotel Marrakech shares that their magic solution for skin care on-the-go is Moroccan Argan oil and that if you want your "baby skin back" visit a traditional hammam during travels to Morocco. No matter where you travel they recommend to "travel with the least make up possible and put a rich day cream [or serum] on your face."
The experts at Skin Authority say to "keep your routine consistent" and that if you have to narrow down the products you bring along for packing-purposes to look for multi-tasking products. Celeste recommends keeping your normal routine by "using travel sizes. Pick a cleanser, resurfacing product, and sunscreen."
Pritikin agrees that sunscreen while on-the-go is a must!
My tip? Find room in your luggage for extra-hydrating products (plus, a mask or two). Be sure to drink more water than usual, especially when flying, the plane is incredibly dehydrating thanks to the cabin pressure and recirculating air. 
What are your favorite healthy travel tips? Share them in the comments below!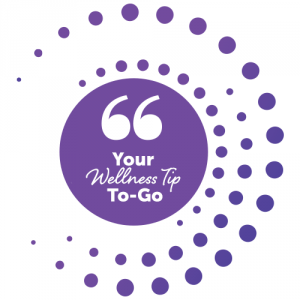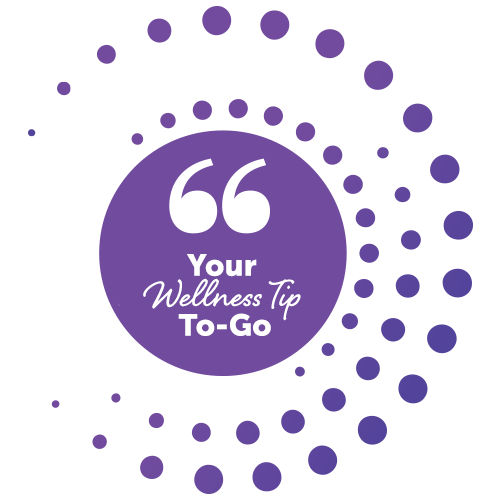 Your Wellness Tip To-Go:
Do you love healthy travel? Be sure to vote for your favorite destinations in the Wellness Travel Awards. You'll be entered for a chance to win a $1,000 Spafinder Wellness 365 Gift Card!