Ling Skincare's Oxygen Facial
Published: Wednesday, October 13th 2010
in Beauty
---
Oxygen has been christened "the elixir du jour" in facials, designed to combat signs of aging, rehydrate, even out skin tone, and diminish pores and delivered through a mask, cream, or spray that blows it directly onto (and into) the skin.

But is it simply air or hot air? It's long been argued about the effectiveness of the oxygen facial, although there's ample anecdotal evidence about the post-treatment glow it imparts (the oxygen facial is, in fact, a popular treatment to indulge in prior to a big event, as it's been speculated that most spa-goers will see an immediate visible difference of a plumper, smoother look.)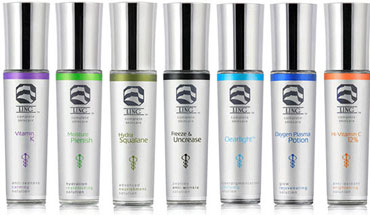 Photo Courtesy of Ling Skincare

Determined to find out if the possible complexion-enhancing benefits ring true, my investigation took me to skin expert Ling Chan, of Manhattan's Ling Skincare and Spa, which touts Gisele Bundchen and other notable celebs as fans. If Ling dubs her Ultra-Sound Oxygen Facial (90 mins; $240) the crème de la crème of her spa's facials, I was eager to try it. One look at Ling's pristine, wrinkle-free complexion and it was a no-brainer.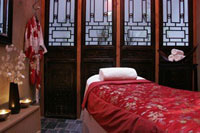 The spa's Zen-like interior is a breath of fresh air coming from the animated bustle of New York City's Union Square area (Ling also has a location on the city's Upper West Side), but what truly impressed me is Ling's meticulousness throughout my treatment. She rebuffs the idea of advancing to the next step until every last pore opens, every blackhead extracts, every dead skin cell sloughs away, thoroughly prodding my skin with quick, precise yet gentle hand movements before the Ling Oxygen Plasma Potion is applied and deeply driven into my skin using ultrasound technology. (Oxygen plasma is a complex carbon molecule that 'mimics' the blood's ability to carry oxygen into cells, according to research.)

Ling stresses to me that a results-oriented skincare regimen extends beyond the first step of indulging in a facial, and makes sure I leave with her line's best-selling Oxygen Plasma Potion (1 fl. oz./$85) and samples to maintain my at-home maintenance. I take a deep breath letting more oxygen in and head outdoors into the city's vibrant chaos with glowing skin.

Spa locations:
12 E. 16th Street New York NY 10003
105 W. 77th Street New York NY 10024

Find spas near you that offer the oxygen facial.