Loehmann's Italian Designer Event and a Chance to Win a Vacation at Hotel Milano Alpen Resort & Spa!
Published: Tuesday, July 21st 2009
---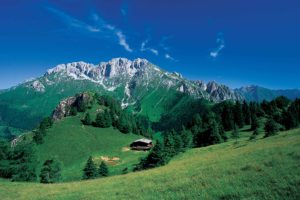 Italy has been at the forefront of fashion and glamour for centuries, and it's been famous for its spas since the time of the Roman Empire. So here's a perfect combination: a chance to win a luxurious vacation to Italy and an opportunity to shop Italian designer fashions for less – all brought to you by Loehmann's the "it" store for designer fashion!
Loehmann's Italian Designer Event, featuring sportswear, shoes, handbags, and fashion accessories from famous Italian designers, kicks off on Wednesday, August 12th. You'll find Dolce & Gabbana, Valentino, Moschino, Roberto Cavalli, Armani, and more for up to 75% off department store prices. Plus new fall arrivals from top American designers.
And, while perusing Loehmann's newest trends and styles, be sure to enter to win a SpaFinder vacation to Italy for two at the famous Hotel Milano Alpen Resort & Spa, just 60 miles from Milan. You'll enjoy stunning views, gourmet cuisine, and luxurious spa treatments at the Alpen Organic Spa as you relax in the place where art and spas were born.
Ciao!