Monthly Newsfeed: What's Hot on the Spa & Wellness Scene
Published: Saturday, August 29th 2015
---
Summer may be ending but these new additions to the spa and wellness world are just beginning. Check out our Monthly Newsfeed below!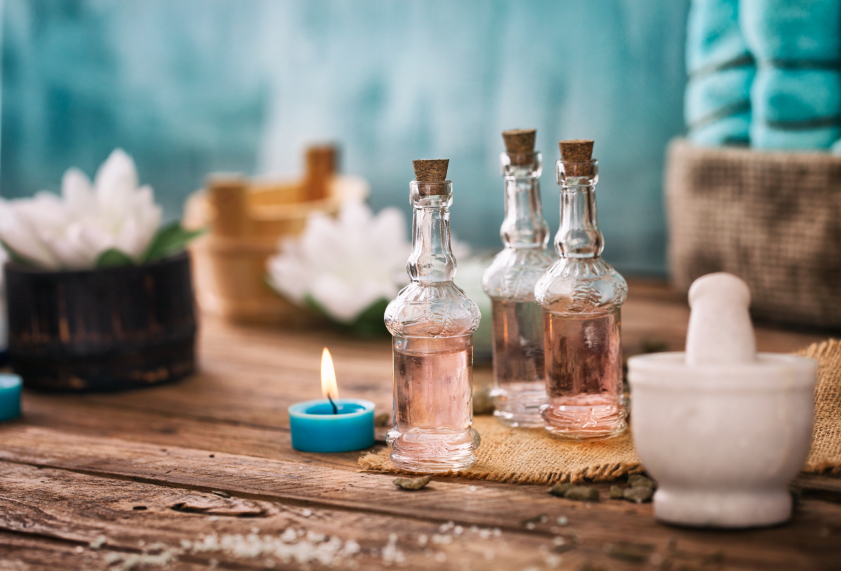 The Ritz-Carlton, Buckhead Revamps its Wellness Level
Debuting in 2011, The Wellness Level at the luxurious Ritz-Carlton, Buckhead, in Atlanta, Georgia, just got better with two new specialty guestroom suites: The Jasmine Suite and the White Lotus Suite. The Jasmine Suite design was inspired by the relaxing flower itself; complete with blackout drapes, electric fireplace, hidden television, soothing wake up technology, aromatherapy, relaxing furniture, yoga and meditation corner, and a relaxing color palette. The suite even inspired a new Lavender Milk juice to help guests relax. The White Lotus Suite was designed with an opposite goal in mind. Here, guests will come to be awakened and energized. The suite includes a spin bike, stand-up desk, energizing aromatherapy, a hanging chair, and an invigorating color scheme. You can enjoy a signature Lemon & Greens juice blend as well.
Sunrise Springs Integrative Wellness Resort Opens in Santa Fe, New Mexico
Set on 70 acres, Sunrise Springs, sister resort to Ojo Caliente Mineral Springs, in Santa Fe offers an integrative spa and therapeutically-designed program for guests to take the time they need to rejuvenate and nourish their mind, body, and spirit. A strong team is available for guests to tap into including medical doctors, licensed counselors, experiential instructors, and massage therapists. There are four elements programs are based upon: Nature Bathing, Digital Detox, Learning Through Experience, and Food as Medicine. Programs include meditation, therapeutic gardening, yoga, fitness, Native American teachings, art, Equine and canine experiences, and more! Pick from two all-inclusive offerings: "Wellness Exploration" (two-night minimum starting at $675 per person, per day) and "Immerse & Thrive" (nine-night minimum starting at $950 per person, per day).
Grand Opening of The Sea Spa at Land's End at Grand Solmar Resort in Cabo San Lucas, Mexico
With its individual treatment cabanas built directly into the rock formations, guests of Cabo's Grand Solmar Resort now have the opportunity to visit the new Sea Spa at Land's End. The spa, which is adjacent to Cabo's iconic El Arco, features an open-air concept and panoramic Pacific Ocean views that guests can take in while enjoying treatments and spa rituals which traditional Mexican healing techniques.
Burke Williams Introduces a New Spa at the Village at Westfield Topanga
Burke Williams, a family of California day spas, is set to open its tenth spa location late September at the new Village at Westfield Topanga. The new location, inspired by a Hamptons beach house, will offer advanced amenities that will unique to any other Burke Williams location in addition to 14 massage rooms, six skin care rooms, one room that accommodates both massage and skin care services, a nail care room and two lounges. The spa will also feature a Garden Room where guests can enjoy mini services including hand and arm massage, anti-aging hand treatments, and foot massage. Plus, there will be an innovative custom blend bar where guests can consult with an aromatherapist to personalize their service in up to 10,000 ways!
Mandarin Oriental, Milan is Now Open
Mandarin Oriental introduces its newest property in Milan, Italy. This new location is housed within four redeveloped 18th century buildings, giving it a luxury residential feel for guests. Just steps away from Via Manzoni and Montenapoleone, the hotel offers guests a prime location for their stay in the city. The Spa at Mandarin Oriental, Milan, offers guests six rooms, two couple's suites, and a dedicated Thai massage room, in addition to a hair salon headed by celebrity stylist, Massimo Serini, a manicure and pedicure studio, a beauty studio, an indoor heated swimming pool and a state-of-the-art fitness center.