Museflower Life Festival: Wellness Event Shares Holistic Health Knowledge in Thailand's North
Published: Saturday, November 14th 2015
---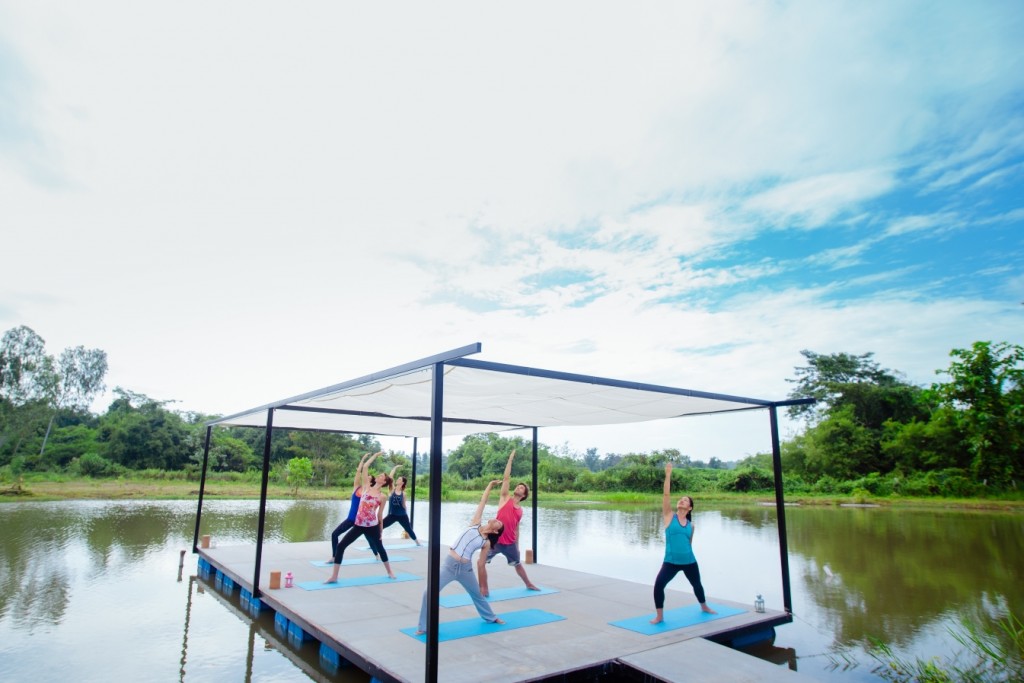 Wellness travelers in Southeast Asia often head to Thailand's famous southern islands for their many well-known detox retreats, yoga resorts, and destination spas, but now there's a new option in the misty hills in the far north. On a tranquil lake in Chiang Rai's lush woods, new eco-lodge Museflower Retreat & Spa is making its mark as a haven for holistic health and all things green with Museflower Life Festival, the area's first-ever wellness festival, held on October 10-11, 2015. Through the weekend event of workshops, fitness classes, free and discounted health counseling sessions, alternative therapies, spa treatments, nutritious vegetarian buffets, gifts and prizes, Museflower Life Festival aimed to share knowledge and inspire people to learn more about holistic wellbeing.
Open to the public and in-house guests, the only requirement to join was a modest entrance fee and an open mind. An international mix of guests started checking in for the weekend festival on Friday, with some arriving from nearby Chiang Mai, some flying in from Hong Kong, and others from the local community.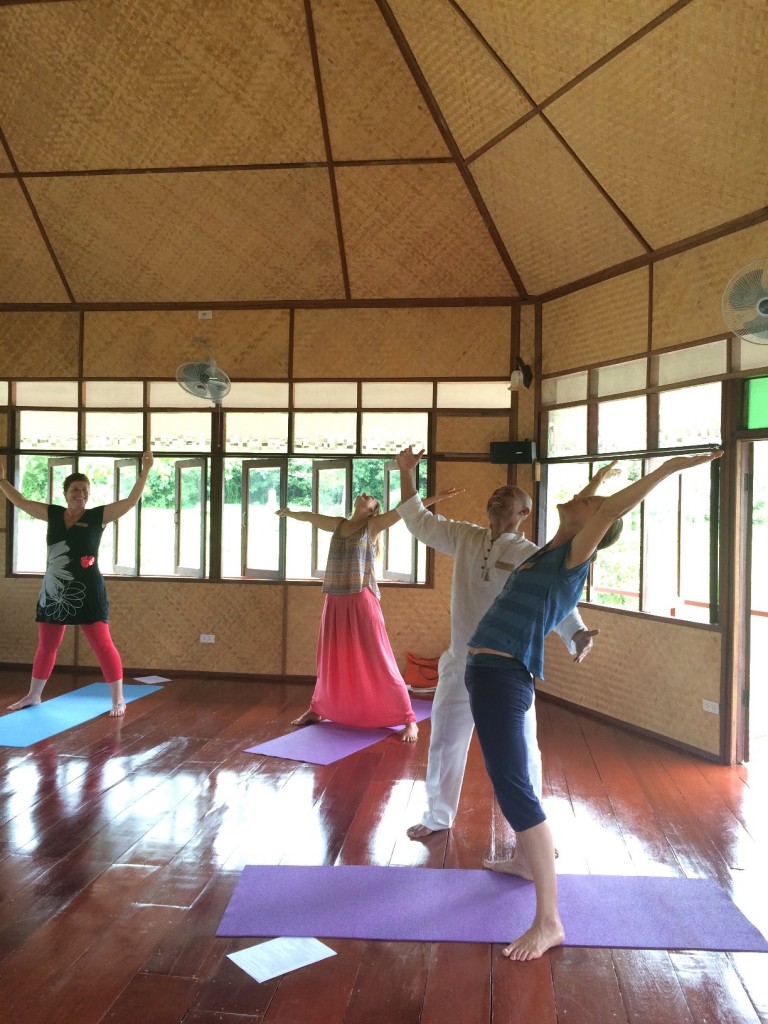 Hong Kong charity management executive Amy Chan had heard about Museflower through word-of-mouth from a friend. "I wanted a short break to relax my body and mind and escape from the city hustle and bustle," she says. "There aren't many wellness festivals like this where I live, and I learned a lot here from the qi gong, yoga, and relaxation classes and about the benefits of these exercises. I can feel the blood circulation improve in my body and I feel revitalized in my body and mind—a feeling which was quite unexpected!"
"Museflower Life Festival is our one-year anniversary event where we organize different types of wellness classes taught by different teachers and practitioners," says Tania Ho, Museflower Retreat & Spa's founder and director. "The idea is to celebrate healing and wellness, which is what we are all about. Through this festival, people can experience and understand different wellness modalities that they normally might not have access to, or learn about new alternative therapies, all at a very low cost. It's also a great opportunity to get together with like-minded people, socialize, and share their knowledge."
The weekend kicked off with a welcome talk to introduce Museflower Retreat & Spa, along with the charity it supports: the Emoto Peace Project in Japan. Over the two-day event, guests could participate in various talks and classes on reiki energy healing, The Message of Water, meditation, yoga, and Pilates with visiting teachers, and feast on organic vegetarian buffet meals.
In between lectures, guests could sign up for free mini reiki sessions from visiting teacher and life coach Nikorn Banjerdlert, free Japanese Hado counseling demo sessions, and flower essence consultations with retreat owner Tania, and enjoy free shoulder massages in the lakeside gazebo offered by the Museflower Spa therapists.
Nikki, a Pilates teacher and life coach who participated as a guest teacher, found that, aside from teaching others, she also learned some new things as well. "I found everyone open and friendly, keen to try new things and have a new experience. The environment is so peaceful, which made us so relaxed."
Debbie Chan, an educational consultant from Hong Kong, said, "The Hado counseling experience was my favorite part of the festival. It could read my conscious and subconscious exactly, even when I meant to hide it. It taught me that I should be aware of my avoidances and my feelings of sadness. I gained a lot of new energy from this pure land. I hope I can come back to Museflower for every future Life Festival."
All participants got to pick a lucky draw prize ranging from free massages to Hado counseling sessions, and went home with a Museflower gift bag filled with healthy goodies, including pink Himalayan crystal salt, health drinks from the Royal Projects, herbal supplements, and more.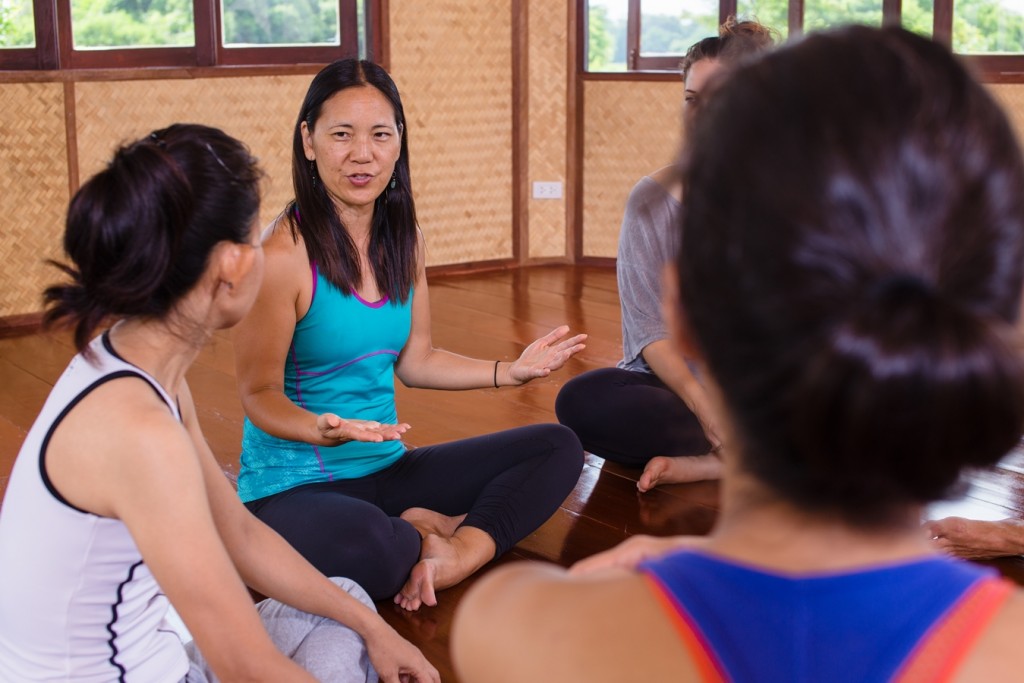 As for future events, Tania says, "This is our first year, and I've learned a lot on how to make it better next year. I'm definitely excited for next year already since I already have plans to invite more international wellness practitioners, and will plan for more time to promote the event also. "
Says Amy Chan, "I'll surely come again. I want to make this my annual retreat, if possible. I'd like more opportunities to experience different things like growing and planting vegetables, and practice different things like cooking vegetarian food so I can make it at home."
The wellness community is small in Chiang Rai, compared to more popular destinations like Chiang Mai, Thailand's beloved northern capital located three hours' drive away. But Tania sees more wellness practitioners wanting to expand outside of Chiang Mai and to share their teachings in more rustic Chiang Rai. Here, life is much greener and calmer than bigger Chiang Mai, which is getting more crowded and congested and is Thailand's second major city after Bangkok.
Gert De Schaepmeester, a tour manager living in Chiang Mai, says, "In Chiang Mai we have these types of events but I love the natural setting up here and staying here. I gained so much more than I expected—I enjoyed the inspirational talks and different classes, mingling with all the people, and re-connecting with reiki. I'll definitely come back next time."
Says Tania, "The aim at Museflower Retreat is for people from the city to be able to get away from the pollution and crowd, relax in nature, and be able to enjoy wellness services at an affordable rate."
For more information about holistic therapies, Hado counseling, and fitness classes at Museflower Retreat in Chiang Rai, Thailand, click here.